The Vita Life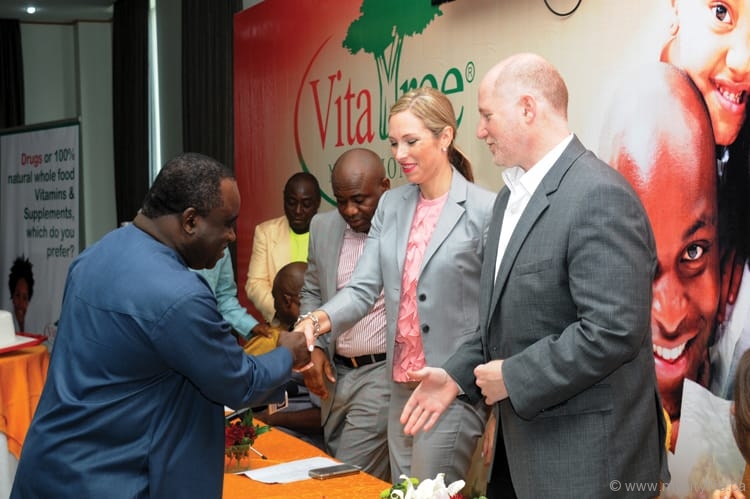 Dr. Janine Bowring brings a healthy dose of well-being to Africa.
You may have seen her on the Shopping Channel or read her book, The Healthy Millionaire, but what you may not know about naturopathic doctor Janine Bowring is her endeavour to promote health and vitality in Africa.
During a recent visit to Lagos, Nigeria, Bowring, a formulator of VitaTree Nutritionals, launched her whole-food vitamin and supplement lines at the Lagos Oriental Hotel. Bowring and the team of researchers associated with VitaTree Nutritionals received tremendous praise for introducing much-needed formulations in a country where rates of cancer, heart disease and stroke are on the rise.
One of the highest-selling items included VitaTree's VitaDetox, a formula that works to improve internal health and detoxify internal organs. Bowring explains that this can be attributed to the fact that most Nigerians do not receive an adequate amount of fruits and vegetables within their daily diet.
One of the objectives of the visit was to advise individuals on how to partake in a nutritionally enriched diet. "It was a great opportunity for people to tune in and for us to educate and inform them how to be proactive about their own health," says Bowring.
Photo Provided By VitaTree Nigeria