Healing at Home – Alternatives to the doctor's office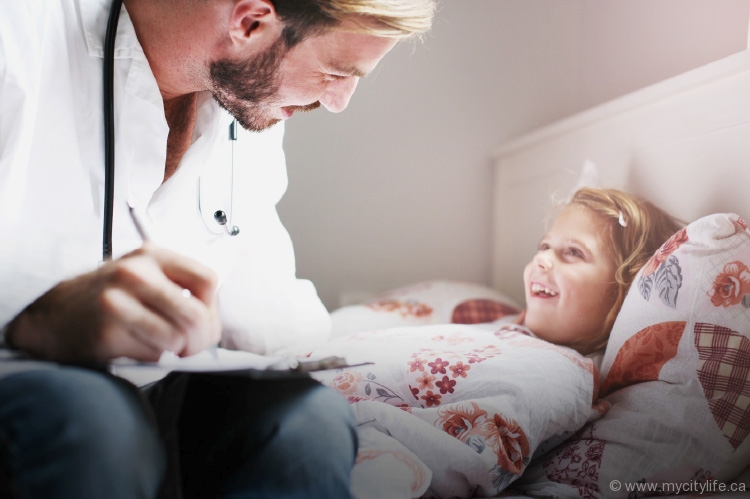 The National Home Doctor Service provides an alternative to the typical doctor's visit. Rather than going to see your doctor, the service sends a family doctor out to you so that you don't even have to leave the house.
Family doctors are notoriously difficult to get appointments with, and even when you do you end up sitting in a germ-infested waiting room, paranoid you'll leave the appointment having caught something else. So what do you do if you or your child suddenly fall ill, have episodic illnesses or are simply unable to leave your house? That's where the National Home Doctor Service comes in.
These doctors come to your house, making it that much easier for you to get the help you need. All you have to do is call in to its call centre, which is open seven days a week, 365 days a year from 8 a.m. to 12 a.m., or book an appointment online through the website and a doctor will be at your house within a few hours of when they begin their rounds.
Contrary to normal doctors' hours, these doctors are available from 4 p.m. to 3 a.m. on weekdays and from 10 a.m. until 3 a.m. on weekends and public holidays.
"We are a same-day service," says Zoe Burns, the operations manager at the National Home Doctor Service. With over 80 doctors servicing the majority of the GTA, including Toronto, Vaughan, Richmond Hill, Markham, Mississauga and Brampton — and with plans to expand into Durham Region and Hamilton in the near future — you can be sure that someone will always be available to help you.
Completely covered by OHIP, this service is available to everyone. Granted, there are a few limitations to the service. Since appointments take place in the patient's home, doctors are unable to do testing or certain procedures they could if it took place in their office.
Although this service acts in a similar way to your normal family doctor, it isn't intended to replace that role. "We're a supportive mechanism for the family doctors," says Burns. "So we're not there to take away their patients, we're there to provide care for their patients after hours when [doctors are] not available."