The Italian-Canadian Experience – Daniela Nardi's Artistic Journey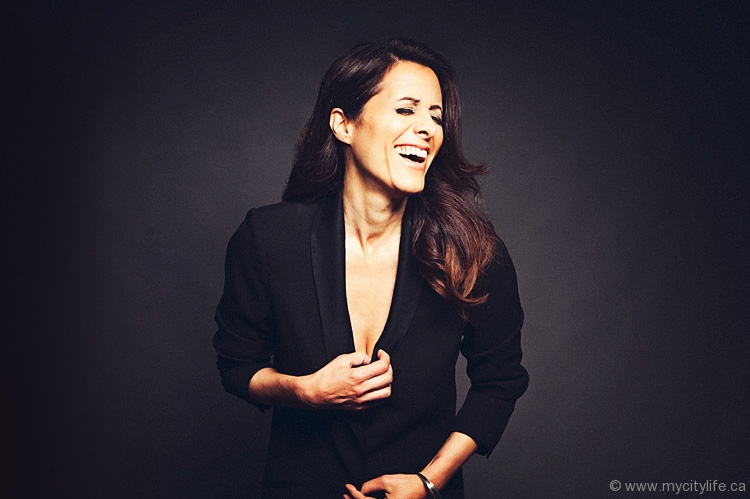 Daniela Nardi shares her story with City Life, going back through her journey as an artist and what led her to create her annual event, Salone di Cultura.
With four CDs, countless accolades in the jazz world and her own band, Daniela Nardi is a force to be reckoned with. Her passion and determination for her art and for Italian-Canadian culture are unrivalled.
Nardi's love for music developed early; with an immensely creative mother, Nardi was able to explore music and art freely at a young age. "I grew just by example, just by seeing her and watching her, it's like she gave me permission to pursue my own creative interests," Nardi says.
When her mother passed away 10 years ago, Nardi felt a pull to reconnect with her Italian heritage. She used music to re-establish that connection. This relationship that developed between art and culture came to a head seven years ago, when she founded Salone di Cultura. This annual event began as a way to celebrate Italian and Italian-Canadian culture and creators, but it has evolved into a way to educate the community.
This year, the Salone di Cultura is showcasing a group of talented female artists at its event "Beyond Bella." Their goal is to present audiences with successful female Italian creators and delegitimize the stereotypes about these women that pervade our society.
Nardi's own band, Espresso Manifesto, will be performing. Created to discover and embody the spirit of Italian culture, this group (and Nardi's role in it) hopes to strengthen the notion that Italian-Canadian women are strong, smart and creative in their own right.
The Salone is being hosted at Toronto's 918 Bathurst Centre for Culture, Arts, Media and Education. Nardi, the centre's executive and artistic director, says, "the thing about 918 is that it really is a mirror of what Toronto's all about, about multiculturalism, about cross-cultural dialogue and creations and collaborations, so the mandate here fits what the Salone is all about."
photo courtesy of Daniela Nardi