AAA Vacuum Superstore – Celebrating 40 Years of Service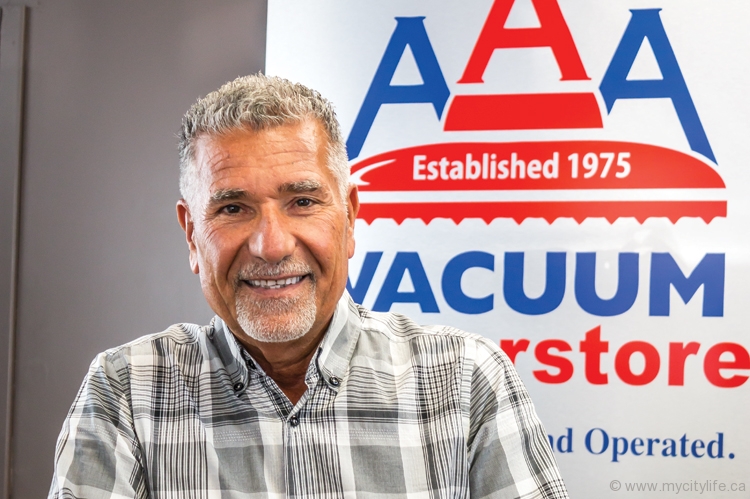 The only AAA Vacuum Superstore in Canada to serve you better.
When Jim Jammehdiabadi first came to Canada in 1970, he knew he'd found home and the place to fulfill his aspirations.
Selling his first vacuum system four decades ago, the founder and president of AAA Vacuum Superstore — affectionately known in the industry as "Jim Jam" — has since provided patrons across the Greater Toronto Area with the utmost in customer service, the best in quality products, and an optimistic approach reflected in his life's work and through the smiles of his customers. "The most important thing in life is to always have a positive attitude. That's where the company name comes from — attitude, attitude, attitude," says Jim.
Serving the needs of the community with exclusive products, Jim's AAA Vacuum Superstore sells, services and installs a wide variety of residential, commercial and central vacuums. Brands include DuoVac, Electrolux, Eureka, Miele, Nilfisk, Kärcher and many more.
Celebrating 40 years in the industry this October, Jim is a Ryerson University graduate, a loving husband, father and grandfather and a proud Canadian businessman. He is also a former recipient of the First Service Excellency Award for his achievement in vacuum sales at Filter Queen, Eureka and many other brands, where he expanded to selling and servicing all makes and models before launching AAA Vacuum Superstore. A natural-born salesman with a strong work ethic, Jim credits his 40th anniversary to his devoted team and their collective passion for customer service and satisfaction. "Our service is our No. 1 priority!"
710 Wilson Ave., Toronto
416-635-9161
www.aaavacuum.ca