Real Estate Talk with Vivian Risi – Your Community Realty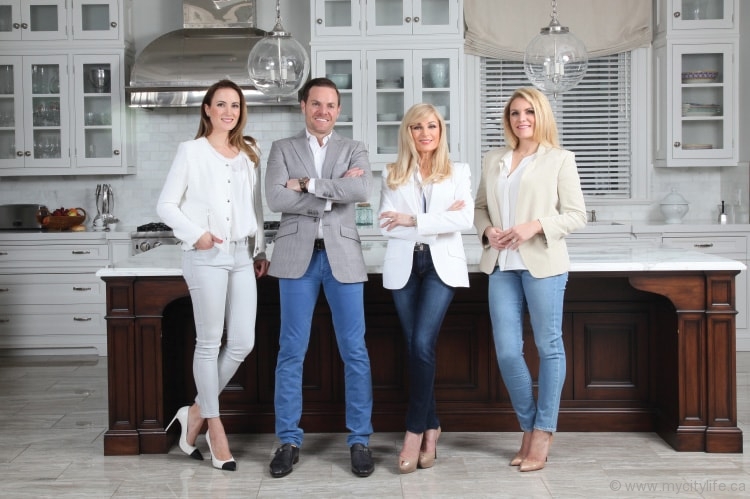 For 20 years, Vivian Risi, president and CEO of Your Community Realty, has worked hard at building a successful career.
A single mother of three, Vivian Risi has cemented herself as a prominent figurehead in the real estate industry, bringing her children into the fray and making her company the family business. Customer service is at the forefront of everything that Risi does. City Life had the pleasure of speaking to Risi and picking her brain on today's real estate market as well as what has led her to where she is today.

Q: What do you anticipate for the Toronto real estate market in 2018?
A: [We're] forecasting a 6.8 per cent increase in Toronto-area housing prices next year, with starter homes — particularly condos — expected to be in high demand again.
Q: Experts say based on an interest-rate hike and stricter mortgage rules we could expect a slowdown in the first quarter. How would you advise our readers?
A: The government wants to make sure that the market could withstand any future mortgage rate increase. The new guidelines will ensure the consumer comes up with a 20 per cent down payment requirement.
A survey by industry group Mortgage Professionals Canada showed the tougher regulations would affect one in five potential homebuyers. The tougher laws will not stop buyers from buying; they will readjust the expectations of the price range and/or location the buyer is buying into.
Q: What do you think is the mood of the overall market?
A: The mood of the overall market is still positive. The buyers are just being more cautious. They are ensuring that they take their time before making a decision to purchase.
Q: Has the recent mortgage rate increase, along with the new government policy of needing more than 20 per cent of a down payment to purchase a home, had any effect on the market?
A: The stress test is one of several variables influencing the Toronto region housing market. It predicts that the new mortgage stress test rules that kicked in on Jan. 1 will mean a slow start to 2018. Many move-up buyers, who can't qualify for the financing to purchase the housing they want, will probably delay putting their existing homes on the market. Overall in Toronto, the lack of housing supply is forecasted to drive prices up once the market adjusts to the new mortgage rules.
Q: What advice would you offer people who are skeptical about jumping into the market again?
A: Buying real estate has been proven to be the best investment. Ownership is what everyone dreams of.
Do your research. Seek out a professional realtor who will work in your best interests. They will have access to more information than you have access to, and this will enable you to buy the home of your dreams, or the investment you are looking for to build you equity.
When you work, you make a living — but when you invest in real estate, that's where you can truly make a fortune. You don't need to search too hard through our history books to find that most fortunes have been amassed through real estate. With the rule of thumb being that property values tend to double every seven to 10 years, the equity you put into property will no doubt in future be a safety net for yourself and your family.
Q: Why is volunteering and philanthropy such a big part of the culture you promote among all your 1,400 realtors across your 16 offices?
A: We believe in the importance of community and in standing up for worthy causes. Our realtors advocate for various local charities and they often get involved in events that benefit the extended improvement of the area. At Your Community Realty, we give back to the public in order to create a stronger, more united community. Our children's future depends on the dedication that we show today and we are always trying to live up to this vision.
Photo Courtesy of Royal lepage your community realty