Follow the Sun – Architectural Masterpiece in Mallorca
Fresh from a sensitive renovation, this townhouse in the picturesque village of Sóller, Mallorca, is the very definition of the perfect holiday home.
Here is a recipe for the perfect summer-holiday house: take one part gorgeous yet under-the-radar location, add one part charming view and gently mix together while adding secluded en suite accommodations and relaxed living spaces. Stir in a few private nooks for siestas and, finally, add a refreshing swimming pool alongside a spacious outdoor living and dining area. With the recipe complete, you can sit back with family and friends, and enjoy.
The inspiration for this recipe is Ca'n Busquera, a renovated traditional stone townhouse located in Sóller, a picturesque village on the Spanish island of Mallorca. Ca'n Busquera is an ideal house for holidaying with a group of people — there are indulgent spaces in which to spend time together, as well as tranquil spaces for peaceful alone time.
A discreet entrance gate provides access to the property off the narrow street (it is only wide enough for a single car, as is the case in many other parts of this historic village). The gate is made of metal, painted dark green — matching the house's equally traditional shutters — with hinged doors that fold back to allow cars access and a pedestrian entrance set into the wider gate.
After the narrow confines of the street and entryway, the view just beyond the gate is a real eye-opener: around the side of the house there is an expansive garden, swimming pool and outdoor living area that sweeps the eye out toward the towering Tramuntana mountains beyond. It's an instant dose of calm.
Oro del Negro and Manuel Villanueva of More Design, a local design and architecture practice based in the nearby village of Deià, were asked by the home's owners to redesign this outdoor area. They have subsequently worked on a range of updates to the house as well, but the design process began with careful attention to the hard landscaping in the garden, with the intention of carefully organizing and "breaking up" this large area.
Across the space immediately in front of the house, rough cobblestones have been used, and they have mostly been left without full grouting — so that small, hardy groundcover plants can "invade" this area, anchoring the house in the landscape. Old stone pillars have had beams placed atop and between them, and creepers are already speeding their way up and onto these supports. On one side of the swimming pool, a small patch of lawn softens and greens the outlook, while behind it a tall hedge of oleander and bamboo provides privacy.
The area around the pool has been alternately finished with smooth poured-concrete paving and hand-laid river pebbles. Softly textured underfoot — they almost massage bare feet when walked on — the pebbles add visual depth and interest. And a lovely texture along with a touch of almost marble-like shine (especially when it's wet) have been created in the concrete finish too.
"Ca'n Busquera is an ideal house in which to holiday with a group of people — there are indulgent spaces for spending time together, as well as tranquil spaces in which to enjoy peaceful time to oneself"
The large, rectangular swimming pool is the focal point of the landscaping — with good reason, as temperatures here regularly rise into the mid-30s during the island's long, hot summers. The saltwater pool is edged with wide, textured stone slabs and is contained at one end by a low stone boundary wall, beyond which is a small citrus orchard that can be accessed through an archway at the end of the garden.
Alongside the pool area is a large, cast concrete, built-in table — an item of which del Negro is especially fond. "It was a labour of love, creating this table," he says, "and the best thing about it is that it's going to weather and age so beautifully — in 10 years' time it will look even better than it does now." Behind the table, running along the wall of what used to be an outhouse, is built-in stone seating (topped with canvas-upholstered seating pads) and on the opposite side is a simple wooden bench. A rustic wooden pergola above the table supports more burgeoning plant life as well as handmade ceramic tubular lights. This is the perfect spot for outdoor dining during the long, warm evenings of summer.
Since its inception in 2011, More Design has rapidly built a reputation for meticulous attention to detail, and here, del Negro and Villanueva have considered every aspect of what holidaymakers might want. This outdoor area, for example, is a short distance from the house — so built into an old utility building that backs onto one side of the outdoor table is a changing room with basin and toilet, meaning there's no need to go back into the main house to change into your swimsuit.
The remainder of this building has been converted into a poolside guest suite with a generous built-in bed, en-suite bathroom and metal-framed glass doors through which one can gaze out at the garden and pool from bed before taking an early (or very late) dip.
Entry to the house itself is directly into the open-plan kitchen and dining area on the ground floor. The kitchen is elegantly simple and quite compact, with a beautiful slab of natural stone topping the prep island in its centre. The countertops are also made from the same softly textured natural stone, with an integrated, shallow rectangular sink. Across the rear of the kitchen, a weathered tree trunk has been added to the front of the plastered "chimney" area that contains the extractor over the stovetop.
Traditional existing materials have been left in situ wherever possible in the house: the old stone treads on the staircase, for example, have been here for a very long time indeed. The retention of such materials — and the use of natural, local materials whenever elements are added to a space — is also typical of More Design's approach. Says del Negro, "Our first choice is to work with local resources and available materials." Additional examples of these choices in the kitchen-dining area include rustic wooden floating shelves (on which the owners stack cookbooks and holiday reads), distressed wooden cupboard doors and beautiful poured micro-cement floors.
Directly adjacent to the kitchen is a dining area with built-in seating provided along two sides of the square wooden table. On one side, the seating has radiator heaters built into its back, making this a delightfully cosy spot during the winter months, which can be quite chilly in Sóller (it is not uncommon to see the Tramuntana mountains topped with snow). Also in this space, and again backing onto a radiator along a wall, is a built-in couch — the ideal spot for lounging while chatting to the cook.
Up a short flight of stairs — with those stone treads and with risers and wall edges clad in traditional Mallorcan patterned tiles — is the living area, which features two seating spaces. One is more suited to socializing, and is oriented around a wood-burning stove, while a more "private" spot is perfect for reading and relaxing. The furniture here is classic in style, but it's given a casual holiday feel by being covered in textured white linen.
Further up the staircase are the private spaces: immediately to the left at the top of the stairs is another hidden nook ideal for moments of retreat, in which a built-in day bed is surrounded by shelves crammed with books. This space doubles as a kids' play area, as one side of it leads onto a classic children's holiday bedroom, with three single beds placed dormitory-style alongside one another. Lying in one of these beds and having the story of Peter Pan and the Darling family read to you on a summer evening might just be the perfect childhood holiday memory.
Take a right turn at the top of the staircase into a spacious master bedroom suite, complete with weathered natural stone tiles on the floor and the exposed wooden ceiling beams that are typical of traditional Mallorcan architecture. The en-suite bathroom features one of More Design's earthily distinctive hand-moulded plaster bath and shower units, a duo of natural stone basins and plenty of simple, open storage space. From the windows at the front of this room are gorgeous vistas of the garden and the Tramuntana mountains, while the windows at the rear look out onto the street behind the house.
Just a short stroll away lie all the charms of Sóller: pretty squares, tempting restaurants and shops, beautiful churches and the village's much-loved old tram, which still carries passengers up and down to Port de Sóller, situated at the ocean nearby. The village sits neatly in a curve of the mountain range that makes it feel as if it is contained in an embrace — and when you're also enfolded within the tranquil surroundings of Ca'n Busquera, it's difficult to imagine how you are ever going to be able to leave.
---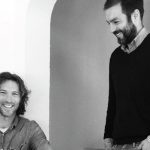 Oro del Negro and Manuel Villanueva
Combine del Negro's expertise in Mallorcan vernacular construction and Villanueva's experience with major international architecture firms and you have More Design. The Mallorca-based architecture, design and landscaping firm meshes a contemporary design approach with a revision of traditional practices and construction methods.
Styling By Tille del Negro
photos by Greg Cox