Alex Kaucis: Kitchen Creations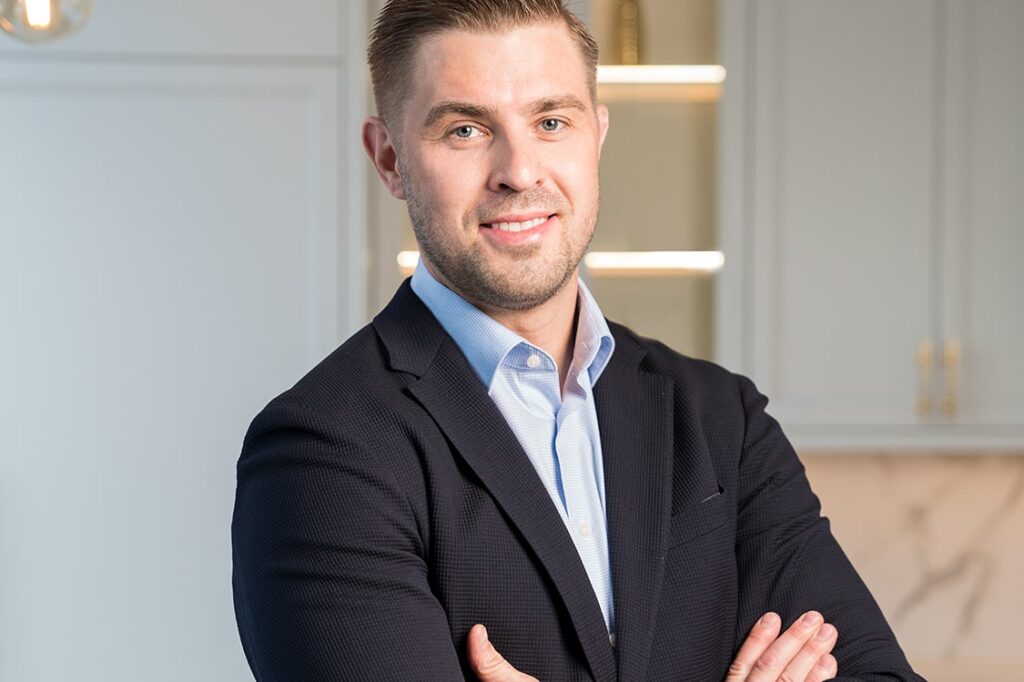 With inspiration and help from Alliance Millwork, you can design your dream space in everyone's favourite room of the house.
Your kitchen is a space to showcase your own vision, personality and style. Combine this with original and elegant functionality, and you have a winning space in your home that will bring you joy every day. "The kitchen is the main focal point of the house," says Alex Kaucis, the CEO and owner of Alliance Millwork. "And a custom kitchen is an investment that will increase your quality of life and the value of your house, too."
Specializing in custom kitchens, Alliance Millwork is a team of highly trained experts, with thousands of hours of experience in designing and building custom kitchen solutions. They are ready to tackle any project and make it happen, keeping your budget and your preferences in mind. And that's the main benefit of custom kitchen cabinetry: it maximizes the space with your personal style in mind.
"Is is the place where everyone gathers, where people spend their time as a family and enjoy their friends"
In fact, Kaucis likes to start with careful planning, asking each customer about their style and preferences, and whether they favour modern, traditional or transitional looks. Then he moves on to discuss trends, the layout, materials and finishes. "Based on experience, I offer options that will work well in the client's space," says Kaucis. With 80 per cent of clients being repeat business, Alliance Millwork stands behind its work. "We finished a kitchen recently, and when the customers walked in to see the finished project, the woman was so happy that she started crying," says Kaucis. "It was very touching." And it's not just kitchens, either; Alliance Millwork also offers elegant storage solutions, bathrooms and walk-in closet installations.
There's no place like home, and there's no place like your home — especially the kitchen. "This is the place where everyone gathers, where people spend their time as a family and enjoy their friends," says Kaucis. "It's important to have a space that works for you."

500 Edgeley Blvd., Vaughan, Ont.
905-761-7474, 647-822-5127