Edo Japan serves up sizzling options for fast and delicious food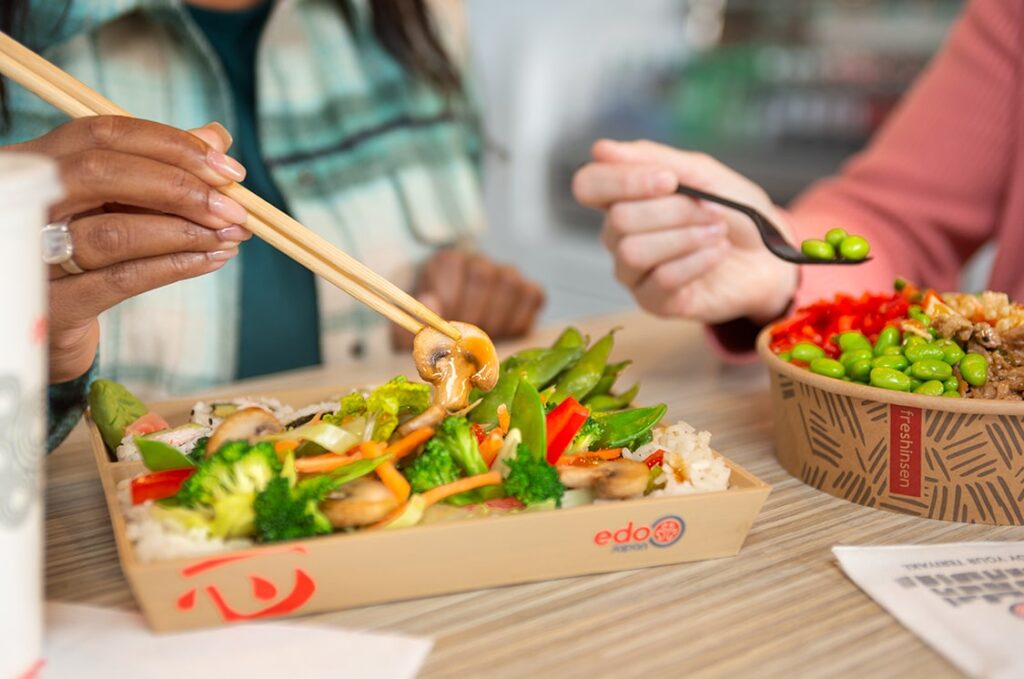 Edo Japan is one of Canada's fastest growing restaurants and is now ready to help Vaughan "Honour the Crave" with its newest location in the Vellore Village shopping centre, with an additional location opening at Vaughan Mills later this fall.
Edo has built a trusted brand based on blending only the highest-quality and freshest ingredients with Japanese-inspired cooking techniques for a truly unique food experience. At Edo Japan, it's all about delivering a one-of-a-kind taste that stands out among choices when it comes time to grab the kids some fuel on the way to hockey or soccer practice, delicious lunches for the team at the office, snacks to power those homework and study sessions or date night before hitting a movie.
The teppanyaki-style of food preparation features a 450F teppan grill that sizzles and sears freshly chopped vegetables, like broccoli, carrots, cabbage, peppers and mushrooms. Protein choices include Canadian chicken and beef, shrimp and tofu all perfectly grilled and joined with a bed of fluffy steamed rice, ramen-style noodles or in one of the succulent ramen or udon soups. Edo's signature teriyaki sauce is always front and centre with customers deciding whether the day calls for "one scoop, two scoops or three scoops". With an ever-evolving menu, there will always be something new to try at Edo, like the new Mango Bubble Tea or Tiger sushi rolls.
With over 11 million meals sold annually and more than 180 locations across the country, Edo helps long-time loyalists and new customers alike satisfy their cravings with a diverse menu prepared fresh every time — dine-in, delivery or to take out while you're on the go. Satisfying those cravings whenever they strike is at the heart of Edo's mission to Honour the Crave.