Mayor Del Duca welcomes $59 million in historic federal housing investment to Vaughan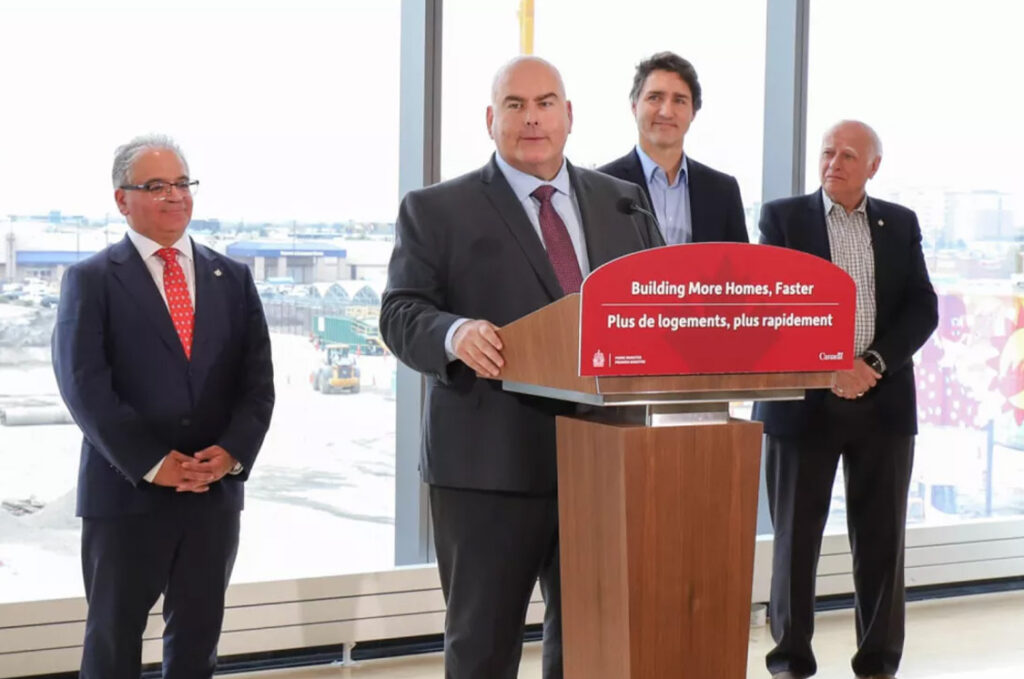 Another critical city-building milestone to strengthen Vaughan's future.
Prime Minister Justin Trudeau says the federal government has reached an agreement with Vaughan, Ont., to fast-track the building of new housing units. As part of the Housing Accelerator Fund, the Government of Canada and the City of Vaughan have agreed to expedite the creation of more than 1,700 new housing units and incentivize thousands of additional homes over the next three years. This is the most significant housing investment in Vaughan's history and marks only the second agreement by an Ontario municipality under the federal government's Housing Accelerator Fund.
This past March, the federal government launched the Housing Accelerator Fund program. That same month, Vaughan Council committed to achieving the Ontario government's Housing Pledge and the City's provincially mandated housing targets to facilitate the construction of 42,000 new homes in the city by 2031. A recent forecast by York Region suggests that, by 2051, Vaughan's population will increase by more than 66 per cent to nearly 570,000.
The agreement with Vaughan has been made under the National Housing Accelerator Fund, a $4-billion program first announced in the Spring 2022 federal budget, but applications for this were not accepted until July of the same year.
The federal government says the agreement will provide more than $59 million to Vaughan to eliminate barriers to building housing. Trudeau says it will allow for high-density development near public transit, prioritize building apartments and affordable housing, and fix outdated permitting systems. He says Vaughan will also be amending a zoning bylaw to allow up to four residential units to be built on one lot.
Last month, the city of London, Ont., became the first in Canada to sign a deal under the National Housing Accelerator Fund.
This past week at the October 3rd Committee of the Whole meeting, Vaughan Council also supported Mayor Del Duca's Member's Resolution to develop a plan that would allow the building of up to four residential units on a property wherever zoning permits single, semi or street townhouses, which will create more housing opportunities in the community.
Vaughan is committed to guaranteeing more housing options for residents. Mayor Del Duca says he is committed to working with partners at all levels of government to secure investments for the services necessary to build homes and complete communities – and this unprecedented Housing Accelerator Fund investment of $59 million is proof of that unwavering commitment.