The Economics of Covid-19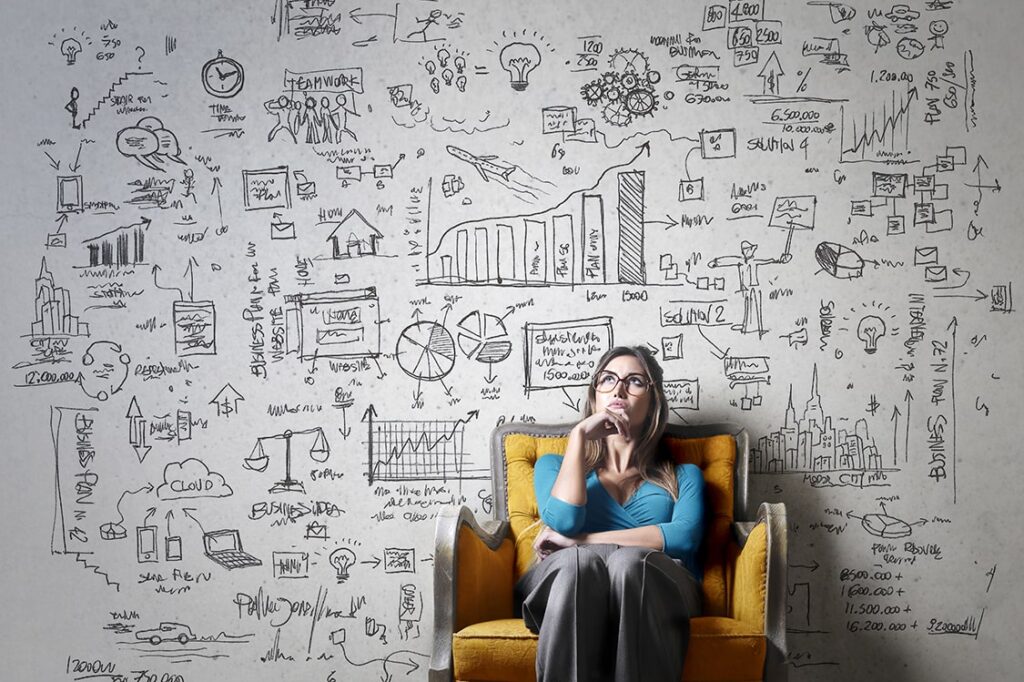 Since COVID-19 entered our collective lives in 2020, more than 89.6 million people have tested positive for the deadly virus and 1.93 million have perished. Not only is the virus killing people at warp speed, but it's also forced the world to deploy countless lockdowns and other restrictions that have crippled the worldwide economy. To better comprehend the impact of COVID-19 on the economy, the consumer state of mind and the marketing revival strategies, Destination Ontario has accessed various economic and public positions and behaviour studies.

MACRO-ECONOMIC OUTLOOK COVID-19
From a macroeconomic perspective, COVID-19 has had a considerable negative economic impact, causing major changes in public behaviour. Market research firm Ipsos is tracking public attitudes and behaviour in Canada and other countries to assist organizations in their strategic and tactical planning. The research consists of weekly online polling of random samples of Canadians and citizens from a range of countries. The most recent information shows some key insights: Ontarians are less open to promoting their community to the rest of Ontario, the rest of Canada and are unwilling to promote their community to the U.S. and international markets.
Research before the second lockdown by Leger Research's national pandemic tracker revealed Ontarians' level of comfort with activities when protective measures are lifted: On December 8th, 49% of those who dined in restaurants decreased from the 51% that was reported on November 24. Twenty-six percent of those who attended large gatherings, such as sporting events, concerts or festivals, drastically increased from the 23% that was reported on November 24. Twenty-one percent of those who attended bars, pubs, lounges and nightclubs remains stable at the 20% that was reported on November 24. Thirty percent of those who travelled by airplane increased from the 28% that was reported on November 24, while 22% of those who travelled to the United States increased from the 19% that was reported on November 24.

CANADIAN TRAVEL
According to Destination Canada's Resident Sentiment Survey Report, updated December 8, 2020, Ontarians' view of travel safety decreases the farther away their destination is from home. Sixty-eight percent of Ontarians feel safe when assessing whether to travel to nearby communities, while 54% feel secure when contemplating travelling within Ontario. Thirty-four percent of Ontarians feel safe with the idea of travelling to other parts of Canada, but only 9% of Ontarians felt much less safe when thinking about travelling to the U.S. and 11% to other international destinations.

JOBS
According to the weekly Ipsos Canada Tracking Report #26, updated, on October 15, 2020, 43% of Canadians were nervous about losing their jobs. This had worsened from the 39% observed in the September 11-14 wave of data. This insight is higher in Ontario, with 48% of Ontarians being anxious about keeping their jobs and has remained steady as observed in the September 11-14 wave of data. Fifty-one percent of Ontarians were likely to steer clear of travel even within their own province; and this number had worsened from the 45% observed in the September 11-14 wave of data.

INTERNATIONAL TRAVEL
According to Google's U.S. travel Internet survey as of December 15, 2020, the U.S. saw a drop in intention to travel over the next two weeks likely due to the increase in COVID cases. The survey also reveals that by December 30, 82% of Americans were unlikely to travel during the first two weeks of January. In addition, according to Google's Global travel Internet survey based on data from December 11, 2020, in the UK, Germany and France, less than the 9% who were polled in each country intended to book an international trip within the next year. 

RECOVERY
The Oxford Economics' Travel & Tourism in 2021, the Road to Recovery in December 2020 reported:
Global travel indicators spiked in the fall of 2020 and have since decreased. The average U.S. hotel occupancy rate peaked at more than 50% in September, to just more than 40% in December, while the average European hotel occupancy decreased from just more than 40% to approximately 20% over the same time period. Domestic travel markets are predicted to recover much sooner than international ones.
Global domestic leisure travel could recover to baseline by 2022, in contrast to international leisure travel, which will likely take until 2024 to fully recuperate, while global domestic travel will overtake international travel likely by 2022. There will be approximately 35% recovery with regard to inbound travel within North America between 2020 and 2021 and a further 25% recovery between 2021 and 2022, with a full return to 2019 levels sometime after 2024. Projections on travel within distinctive markets vary greatly, based on how rapidly vaccinations can be distributed to the population.
The most positive estimates suggest up to 100% of the Canadian population to be immunized by the end of Q1 2021, followed by Japan at ~70% of the population, the U.S. at ~60% of the population, and the UK at just under 60% of the population.
It appears that most companies surveying the world's future economic comeback are filled with bad news. But, even with all of their polls, Internet surveys and projections, there's one important statistic they all ignore: humans' ability to battle through anything and come out on top. The Spanish Flu was followed by the roaring '20s, and after WWII, the economy experienced phenomenal economic growth. Even the stock market has recently climbed to record highs during the pandemic. Never bet against the world coming together and making a difference. If a vaccine for COVID can be created in less than a year — anything and everything is possible.