Stay At Home Order 2.0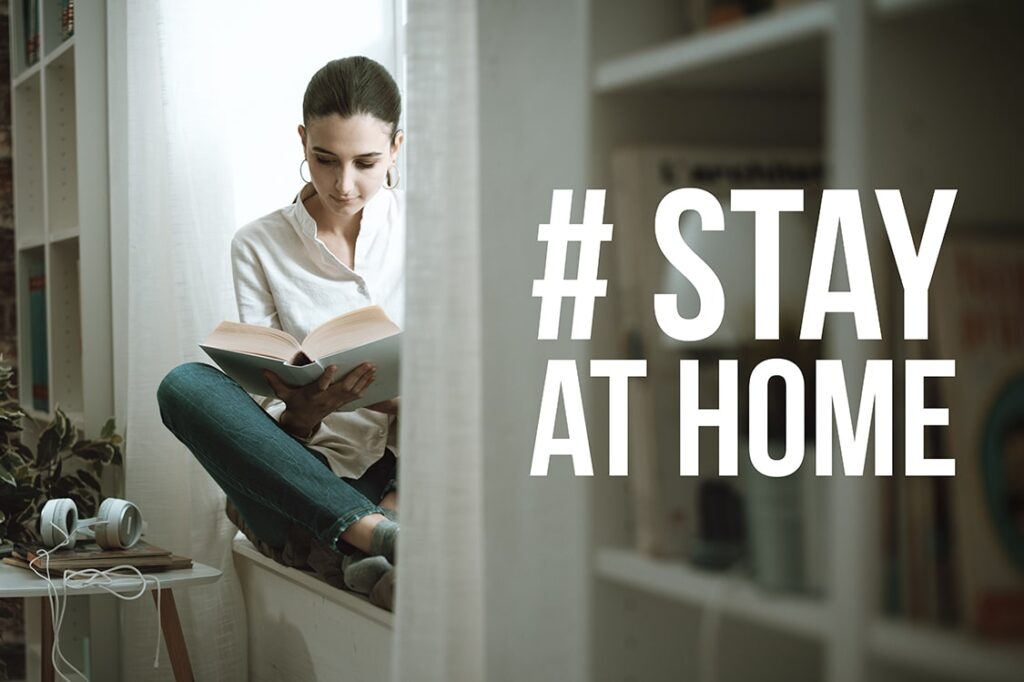 On January 12, 2021, Doug Ford, the premier of Ontario, added stricter rules to a province that's already on lockdown — some pundits say lockdown light — that recently had a one-day high of 4,300 positive COVID-19 tests. According to Ford, he will do everything possible to flatten the curve. "The stay-at-home order will take effect Thursday, January 14, at 12:01 a.m. Under this order, everyone must stay home and only go out for essential trips to pick up groceries or go to medical appointments." Ford went on to add that exercise and walking pets around the block are still permitted.
Officials noted in a government news release on Tuesday, "Under the declaration of a provincial emergency, the province will provide authority to all enforcement and provincial offence officers, including the Ontario Provincial Police, local police forces, bylaw officers and provincial workplace inspectors to issue tickets to individuals who do not comply with the stay-at-home order."


Here is a quick snapshot of the new restrictions that the Ford government is implementing on Thursday.
STAY AT HOME
Ontarians are not to leave their homes, with few exceptions, such as going to the grocery store or pharmacy, accessing health-care services for exercise or essential work.
All businesses in Ontario must guarantee that any employee, who can work from home, does work from home.
OUTDOOR GATHERINGS
In the summer, we were allowed to form a bubble of 10 people, which included your family. The size of outdoor social gatherings has been cut in half and, as of Wednesday, only five people are permitted to participate in social-distanced gatherings.
SCHOOLS
Schools won't be opening at least until Feb. 11 for Toronto, York Region, Hamilton, Windsor-Essex and Peel Region. In-person learning has started in northern Ontario for elementary schools.
MASKS
The provincial government is now recommending that individuals wear a face covering or mask when they are outdoors and cannot physically distance from others. People are still required to wear masks indoors.
RETAIL
Non-essential stores cannot open any earlier than 7 a.m. and must close no later than 8 p.m. This includes hardware stores, alcohol retailers and those offering curbside pickup or delivery.
NON-ESSENTIAL CONSTRUCTION
The provincial Conservative government notes non-essential construction, including below-grade projects, will be limited.
FORD NATION
Earlier Wednesday, the new lockdown restrictions were posted on Ford Nation's Instagram site, which led to much confusion and unhappiness amongst Ontarians. People wanted much more clarification. Some examples of the confusion and negative responses to the stay-at-home order were the following:
Nicoledichiazza asked, "Does this include daycare? And work?" while Rob-natural-trainer was concerned about his future income, "Am I to understand I can't drive to my gym at 4AM, where I'll be alone, to post a morning video for my clients to complete?"
tashkbee was having difficulty understanding how people can still fly during a lockdown.
"Let me know why people are still allowed to travel right now, though? For leisure? Airports and flights are still ONGOING, in and out of Canada, and you're expecting people to stay home and threatening us with fines and jail time? Make it make sense."
Rachembury was unsure about social gatherings, "I'm confused. If there is a stay-at-home order, then how can we gather in groups of 5 people?" p333lafrance thought stores should be treated differently, "How about closing big-box stores? Open up small stores and limit the number of people going in! Instead of boosting business of American companies, keep money in Canada! Just a thought!"
One construction worker was having some real issues making heads or tails out of the announcement, "So I do commercial construction. Do I go to work Thursday?" One parent wanted exercise more defined. "My son and daughter want to sled. That's exercise. Are they allowed to?" alex_zammit asked, "What does this mean for ice fishing?"
However, there are some people with a tad more understanding. amazz81 wrote, "It's unfortunate that things had to come to this, but we have to do what we have to do. Hopefully, this does it, and these numbers come down. Our kids are missing out on life because of this, so sad." Lastly, soniapcordeiro was full of comments and questions, "Please post the link which details the new restrictions put in place by the 'stay-at-home order.' What is now deemed 'essential' and 'non-essential'? Is city-run outdoor skating still permitted, are cemeteries open, is curbside pickup at non-essential stores still permitted, are household services like cleaning still permitted, etc.?"
It would appear the majority of the people who posted on Ford Nation believe he's the devil incarnate, and these restrictions are pointless, there's also a large segment of Ontario that is honestly very confused. Over the past few months, we've gone from a colour-coded system to light lockdowns, to now a stay-at-home order where you're allowed to leave if you think it's essential. However, if you're wrong, the police can fine you, how much? We don't know. A lot of different media are sprouting off different facts, which contradict and confuse Ontarians almost as much as the actual new rules themselves.
Comments, as seen on the Ford Nation Instagram @fordnationdougford