Government Providing $2,000 a Month for Canadians Affected by COVID-19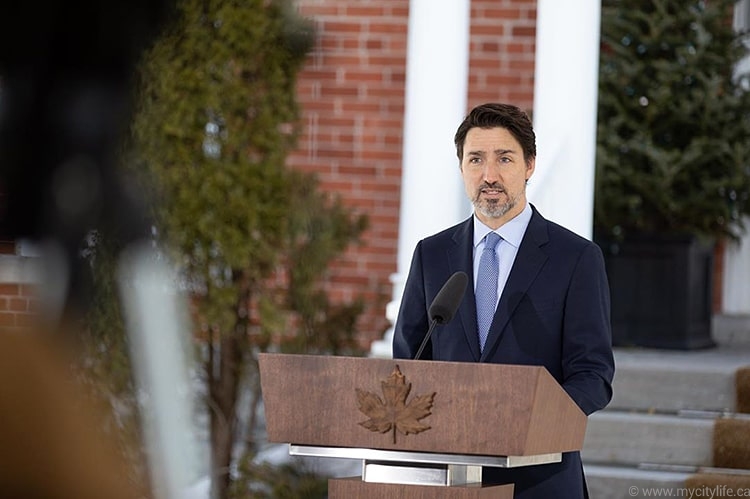 Almost one million people applied for employment insurance in Canada last week, and those numbers are likely to continue to increase as more and more companies lay off their staff due to the impact of COVID-19. With the government approving Prime Minister Justin Trudeau's $82-billion stimulus plan, Canadians are about to receive some much-needed financial relief. "We will be there to help you," said Trudeau recently. "Our government is doing everything we can to be there for you." This morning it was announced that, for the next four months, the Canada Emergency Response Benefit (CERB) will provide $2,000 a month to the following groups affected by COVID-19: individuals who have lost their jobs; those who are sick, quarantined or looking after someone who has COVID-19; parents who have to stay home with children; contract workers; and those who are self-employed.
In addition, the Government of Canada stated: "Workers who are still employed but are not receiving income because of disruptions to their work situation due to COVID-19 would also qualify for the CERB. This would help businesses keep their employees as they navigate these difficult times while ensuring they preserve the ability to quickly resume operations as soon as it becomes possible."
According to Trudeau, the online portal will be available shortly, and Canadians will be able to access the funds "within 10 days of applying." The federal government anticipates sending money out "quickly and reliably," while Trudeau indicated that the system will be operational by April 6. "Cheques will be flowing after that," the prime minster stated.
The CERB will be paid out every four weeks and will be available retroactively from March 15, 2020, until October 3, 2020.
The prime minister also said more direct support for businesses will be available: "Help is on the way." In addition, he revealed that since Monday, March 23, the federal government has already processed 143,000 claims.
Without a doubt, the Canadian government is acting swiftly and decisively, as it tries to help its citizens get through this unprecedented time.