Vaughan Community Update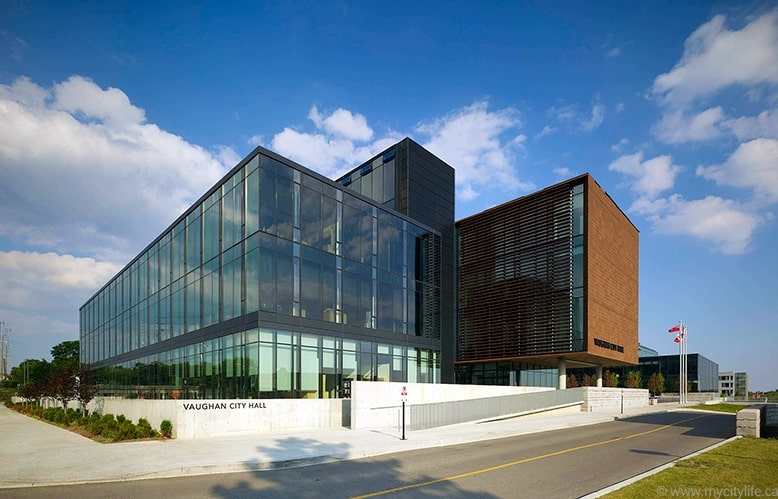 VAUGHAN, ON – The City of Vaughan is committed to keeping citizens informed in its ongoing efforts to respond to the global COVID-19 pandemic. To stay up to date on the latest updates as they happen, residents are encouraged to sign up for the City Update eNewsletter at vaughan.ca and follow the City's Twitter, Facebook and Instagram channels.
At a glance – what's closed
The following City facility closures remain in effect:
• Vaughan City Hall
• Joint Operations Centre
• All community centre and library branches
• All community centre permits/rentals, recreational and library programming, swimming pools, arenas and fitness facilities
• Facilities in parks
• All Council, committee and task force meetings up to and including Thursday, April 9
• Vaughan Animal Shelter
• For adoption information or other animal inquiries, contact Access Vaughan at 905-832-2281
• City Playhouse Theatre
• Tours at Fire Stations
At a glance – what's open
The following services continue to operate without disruptions:
• Fire and emergency response
• Waste collection
• Winter maintenance operations
• Water/wastewater services
• By-law and Compliance, Licensing and Permit Services enforcement services
• Access Vaughan contact centre 905-832-2281
• Economic and Cultural Development department frontline services via telephone, teleconference or online
• Vaughan Public Libraries online services at vaughanpl.info
Many City services continue to be offered online or via telephone. For questions, contact Access Vaughan at 905-832-2281 or visit vaughan.ca.
As part of the City's ongoing efforts to help curb the spread of COVID-19 in the community, new precautionary measures continue to be implemented. Here is a summary of recent updates:
Park facilities
• All facilities within City parks are now closed to the public and should not be used. This includes playgrounds, sports fields, tennis and basketball courts, dog parks and any other facilities within City parks. Signage is being installed to reinforce the closures.
Waste services
• During the weeks of March 24 or March 31, Double-Up Days will be offered on regular collection days, allowing up to six items of garbage to be put out without tags. Previously scheduled Double-Up Days during the weeks of April 7 or April 14 will continue as-scheduled. The City asks that large or bulky items, such as furniture, be held and not placed outside for pick-up to help collectors manage the additional garbage volumes.
• To assist in prioritizing Double-Up Days, leaf and yard waste collection will be deferred until the week of May 19.
• To ensure the safety of City waste collectors, residents are reminded to carefully bag all garbage and green bin waste in plastic bags to safely contain the material. In a household with a person who is ill, any item that comes into contact with the mouth, nose or eyes must go into the garbage. This includes items that are normally placed in the green bin, like tissues and napkins, or in the blue box for recycling, like plastic water bottles or pop cans.
• With the melting of snow, litter has recently been reported on public and private property in Vaughan. Littering and dumping are prohibited and those who violate this by-law may be subject to a $205 fine. Any instances of illegal dumping should be reported to Access Vaughan at 905-832-2281.
• In the coming weeks, City crews will embark on cleanup efforts to clear garbage and debris off public property across the city. This program will also include street sweeping.
• For information, visit vaughan.ca/waste.
Library programs
• All programming from Vaughan Public Libraries (VPL) is cancelled until further notice. As an alternative, online programming is being offered through Instagram and Facebook. Activities include live-streamed story times, online book clubs and activity videos for kids.
• While all public library branches remain closed, citizens are encouraged to explore VPL's digital service offerings, including eBooks, eAudiobooks, music, movies and more.
Water services
• Residential and commercial water meter replacement appointments are being postponed. Owners with an existing appointment will be contacted to re-book for May 2020.
• For more information about Vaughan's Water Meter Replacement Program, visit vaughan.ca/water.
By-law services
• A grace period of 90 days has been established for business licence renewals. New businesses are still required to be licensed. New licence applications may be submitted by email to bylaw@vaughan.ca, along with scanned copies of required documentation.
• Event, filming and lottery permits will not be issued at this time.
• If an administrative monetary penalty, such as a parking ticket, is received, it can be paid online at www.PayVaughanTicket.com. To arrange an alternative method of payment or schedule a dispute appointment, call Access Vaughan at 905-832-2281 within 15 days of receiving it.
• Scheduled disputes are being conducted over the phone until further notice. In-person appointments may only be scheduled after Sunday, May 31.
• By-law officers continue to operate, patrol and respond to calls on a priority basis.
• More information can be found at vaughan.ca/bylaw.
Property tax
• Late penalty charges on interim tax bills have been waived. Payments for the Thursday, March 26, Monday, April 27 and Wednesday, May 27 due dates will not be subject to any late payment fee or interest until Monday, June 1. Further extensions may be granted thereafter.
• The deadline for the Elderly Home-Owners Tax Assistance 2020 program has been extended to Thursday, April 30.
• The deadline remains Wednesday, Sept. 30 for the Seniors, Low-Income Seniors and Low-Income Disabled Persons Property Tax Deferral program.
• Further information is available at vaughan.ca/PropertyTax.
Local business support
• Mayor Maurizio Bevilacqua has launched the Vaughan Business Action Plan to safeguard the city's local economy and support small-business owners impacted by COVID-19. The plan includes support for restocking store shelves; enhancing the movement of goods; improving business ground transportation; suspending the Municipal Accommodation Tax; and maintaining small-business services.
Online service requests
• Citizens are encouraged to utilize the Service Vaughan online reporting tool while Vaughan City Hall and other City-operated facilities remain closed until Monday, April 6. The Service Vaughan platform enables individuals to easily submit a service request, report on non-emergency City services and track their submission 24 hours a day, seven days a week. Residents can access the tool by visiting vaughan.ca/ServiceVaughan.
Those who feel unwell and believe they have symptoms related to COVID-19 should contact York Region Public Health or Telehealth Ontario at 866-797-0000. For additional information and resources on COVID-19, visit York Region's website at york.ca/COVID19.
For more information about City matters, including cancellations, disruptions and postponements, please call Access Vaughan at 905-832-2281 or visit vaughan.ca.