Not just making Crooked Teeth Straight – Tasios Orthodontics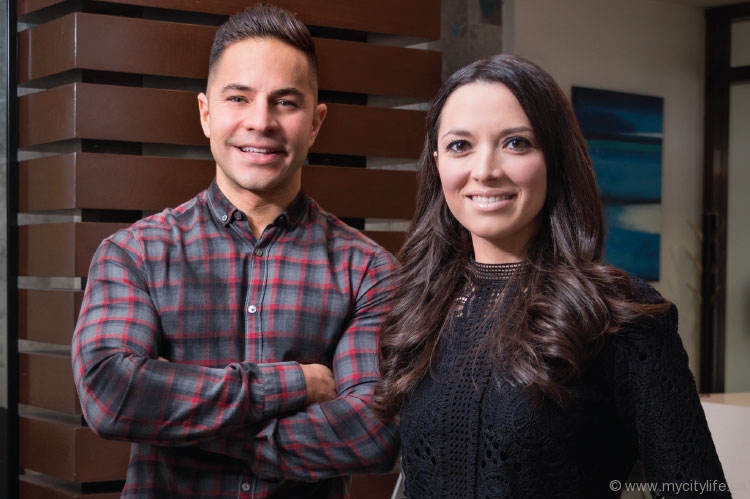 Consecutive three-year winner of the Top Choice Award in Vaughan, Tasios Orthodontics is the community's preferred choice for bringing healthy smiles home.
On the corner of Major Mackenzie and Vellore Woods sits one of Vaughan's gems. This treasure chest is not your typical reward, but one that is guaranteed to be much healthier. Tasios Orthodontics' treasure is great smiles.
Tasios Orthodontics is more than your average clinic. With an emphasis on having a family-friendly atmosphere, treating patients as part of the Tasios family and being a more personalized, boutique-style clinic, Tasios Orthodontics shines brighter than a Hollywood smile. Being in the business of smiles is a family vocation for Dr. Bruce Tasios, one that effortlessly translates to the clinic.
With free Wi-Fi, TVs and iPads at every chair, and freshly baked cookies, among many other endearing qualities, Tasios Orthodontics feels like "a home away from home." Dr. Tasios believes that all patients "should have an opportunity to get orthodontic treatment," which is why Tasios Orthodontics offers specialized payment plans designed to suit their clients' needs. If that alone is not enough to make you feel at home, all patients have access to Dr. Tasios' cellphone number and are able to contact him 24-7, which is especially helpful for when a patient has an emergency. The clinic does its absolute best to make sure they are there for you when you need them.
In addition to the clinic's hominess, Tasios Orthodontics does a lot of good work for the community. Participating in community events, offering scholarships to patients who do outstanding work in the community, and multiple patient appreciation events per year are just some of the ways in which Tasios Orthodontics gives back to the community (plus it has a superb Instagram account). The biggest avenue of support comes by the way of team sponsorships. With over 100 teams sponsored in the last four years, Tasios Orthodontics aspires to put the ideals of great teamwork and camaraderie found in their office to the many children playing and participating in their favourite sports.
With such an emphasis on community, it is no wonder that for three years in a row, Tasios Orthodontics has won the Top Choice Award for Top Orthodontic Clinic in Vaughan — a stellar feat considering the clinic is a mere four years old. The Top Choice Award is one that requires you to be nominated by your clients, something that patients of Tasios Orthodontics have been adamantly passionate about. "The fact that we've won the award is an indication that patients really appreciate what we do as an orthodontic clinic," says Dr. Tasios. With voting for next year's Top Choice Award around the corner, patients will surely try to make it a four-peat for the defending champs.