Past Meets Future – Northern Karate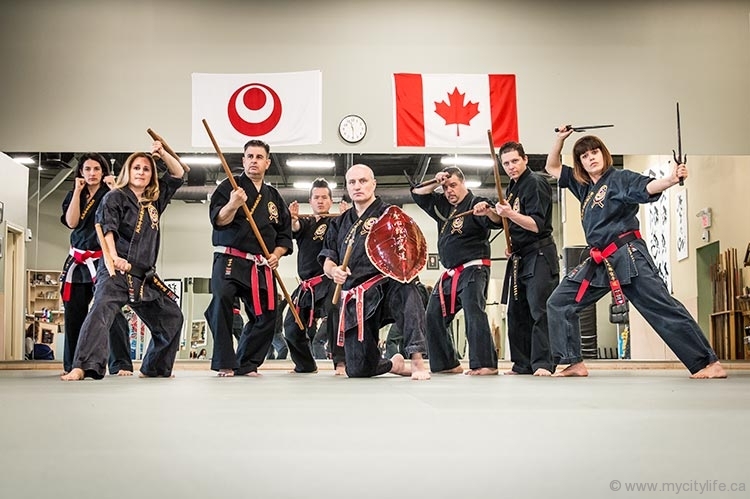 Northern Karate looks to the past to prepare kids for the challenges of the future.
North America's interpretation of martial arts has treated the craft a bit like yoga: many Canadian institutions have completely Westernized the practice to emphasize a bit too much on the fitness element and opt to ignore the immense spirituality and history behind it. While this is all too common in many martial arts communities around the country, Northern Karate Schools is an exception.
Founded in 1972 by Ninth Degree Black Belt and international martial arts champion Cezar Borkowski, Northern Karate has since blossomed into 12 locations across the Greater Toronto Area and boasts a carefully selected group of teachers. Just the Vaughan region instructors alone (pictured above), have over 200 years of combined experience. While the company's own 44-year history is enough to have gained the trust and respect of local students and their parents, it is Northern Karate's commitment to the history of the craft that has earned the school recognition and praise in the international martial arts community. It's no wonder they've taken home the Top Choice Award for Vaughan's Top Martial Arts School for the past four years.
We're honouring the past but shaping the future
– Cos Vona
With its team of seasoned martial artists — many of whom have competed and taught throughout North America and around the world — Northern Karate has established its own unique formula for balancing the cultural background of martial arts with modern-day influences.
"We're honouring the past but shaping the future," says Kyoshi Cos Vona, director of Northern Karate's Woodbridge location. "Some of the forms we teach are over 350 years old, but we also include a modern twist by teaching the kids how to deal with the issues of today, like bullying, self confidence, respect and so on."
Northern Karate is a testament to the craft's positive influence on young minds and bodies: not only do the experienced instructors mold their students with physical values like strength, stamina and form, but also with the emotional attributes that are often missing in today's young minds: self-respect and the confidence to fight the good fight.
For school locations, visit www.northernkarate.com

PHOTOS BY CARLOS ARTURO PINTO