Niusha Walker: Meet The Real Estate Agent Selling Dreams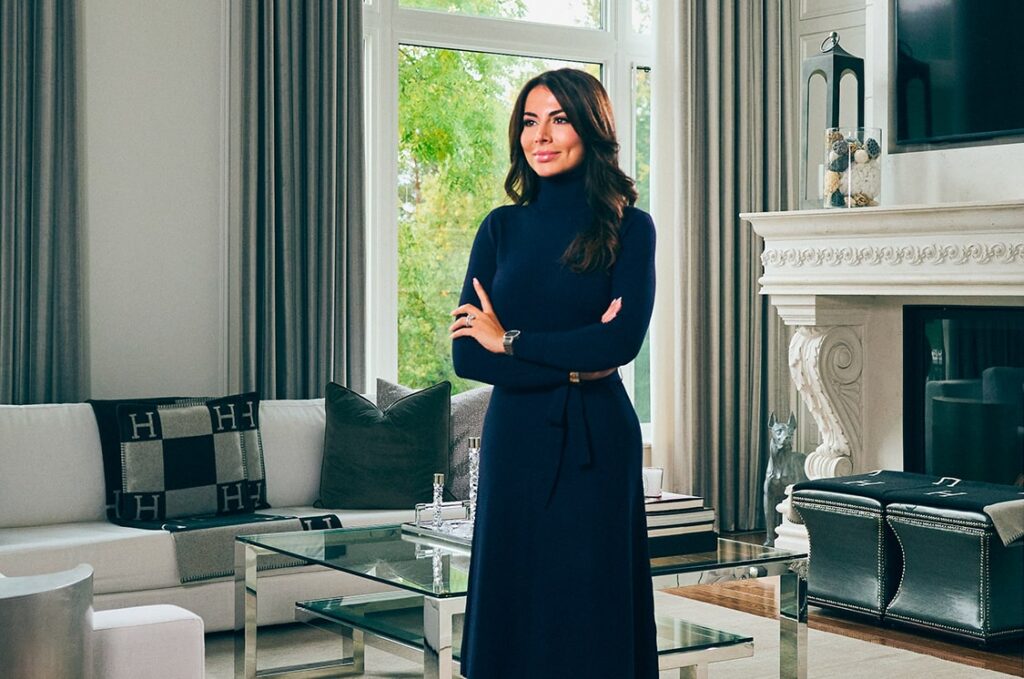 Since Niusha Walker embarked on a career as a full-time real estate agent, her portfolio's brought together some of the most impressive properties on the market.
For Niusha Walker, an important aspect of being a real estate agent in today's market is having a strong personal brand that people can relate to and shows what you specialize in. Take a look at Walker's website and social media channels and the focus is clear: exceptional properties across York Region with all manner of unforgettable features.
Walker has a natural eye for entrepreneurship, having been the owner of a childcare centre in the past, and for providing high-quality services to the general public. Today, with eight years of experience investing in real estate and two years as a licensed real estate advisor, she funnels those business skills into helping people find their dream homes. With her knowledge of real estate, she is also a Certified Luxury Home Marketing Specialist.
"The most fulfilling part of my job is helping people and seeing their excitement when starting a new chapter," she shares. "When someone is buying or selling a home it's one of the most important milestones in their life. During that process, I enjoy guiding them to ensure the process is as seamless as possible."
Because every person's journey to buying or selling a property is different, the first question Walker asks any client is "What is your motivation?" "Once I understand your motive behind buying or selling, I can better assist you and meet those needs," Walker continues. "For example, I'm working with a client who's living in a 7,000-square-foot home and their motive is to downsize. Now that I know their goal is more of a lifestyle change rather than financially driven, we can work on selling their property without the pressure of market changes and timelines, but we also have flexibility when it comes to making a purchase."
Walker feels real estate is one of the safest and best assets someone can invest in right now. As well as seeing first-hand the positive impact it can have on personal and generational wealth.
"You should buy land, because they're not making any more of it."

Niusha Walker
She's also someone who firmly believes in fusing the tried and tested traditional methods with new technologies. "My listings get distributed to some of the largest global real estate platforms, including JamesEdition and Mansion Global," Walker notes. "This offers my clients the edge while giving them the most exposure for their property. Locally, I'll send out direct mail and use targeted online ads and collaborate with the best photographer and marketing team in the city."
Especially now, in a real estate landscape that's turbulent and unpredictable, it's important for people like Walker to stay ahead of what's happening, and she does that through constant analysis of local market movements, listening to real estate podcasts, reading articles and talking with colleagues about what they're working on.
"I believe in crafting bespoke experiences for clients, regardless of their price point," Walker says. "I always want to make sure my clients receive that white-glove approach before, after and during every transaction."
1700 King Road, #22, King City, Ont.
416-996-9981
niushawalker.com
@niushawalker