Mary Marano: A journey of self-discovery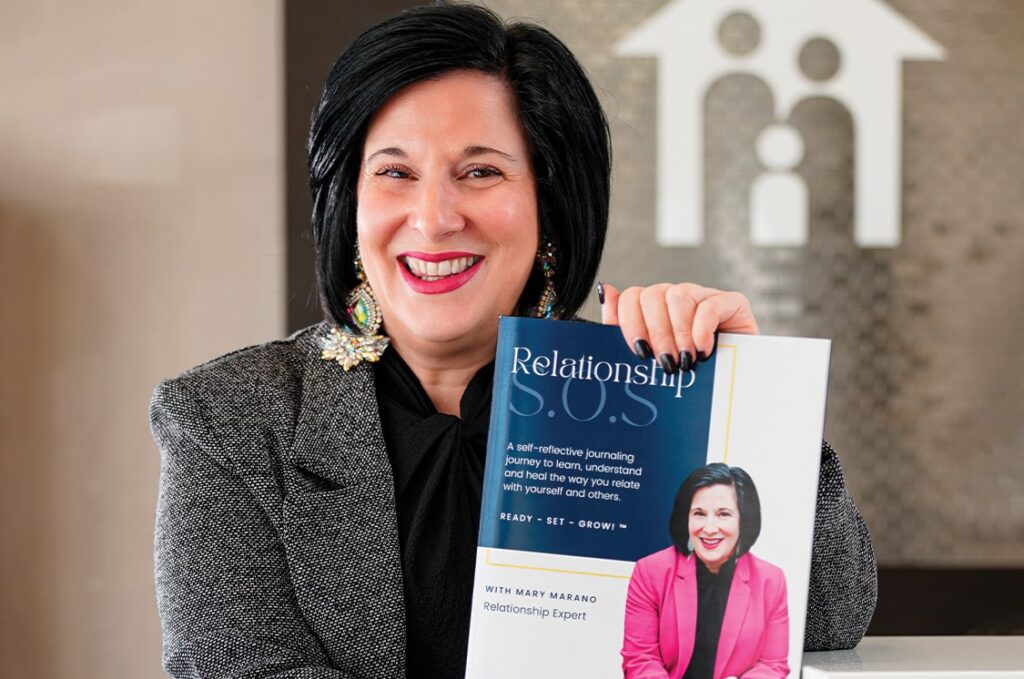 A guide to greater clarity in your life and relationships.
Mary Marano, the owner of Life & Family Counselling, is a community leader in the City of Vaughan, a psychotherapist and a relationship expert with over 25 years of experience in her field. She works to offer clients strategies that are guaranteed to transform their lives. Mary is dedicated to opening a space for individuals to experience therapy in a non-threatening way. She helps you through an individualized process to help you step back into your life and live authentically. For people who do not know Mary, she is a strong advocate for changing the stigma around mental health and uses her social media influence to promote personal empowerment and how we see relationships. Mary has seen hundreds of clients over the years, and has heard what you have been asking for, creating Relationship S.O.S. — Ready — Set — Grow!
Relationship S.O.S. — Ready — Set — Grow! is more than a self-reflective journal. This includes a hardcopy workbook that can be accompanied by 12 instructional videos, and which can be used for writing notes, setting goals and developing new habits, all inspired by the idea of people wanting to take Mary home. Through this workbook, you will take yourself on a journey to learn, understand and heal the way you relate to yourself and others. Mary's goal is not to do the work for you, but to be the channel that you get to do the work through. You will be amazed at how you can learn to set boundaries, meet your own needs, find your voice and identify your triggers, all at your own pace, and in the comfort of your own home.
The real power of the online workshop and workbook is that it is so versatile. Relationship S.O.S. — Ready — Set — Grow! is geared to help individuals, couples, families, and practitioners with themselves, their partners and their clients. "People come into therapy wanting to change but are not sure how to do it. Wanting to do the work but not knowing where to start is a constant struggle that I find when speaking with my clients as well as individuals in the community." Relationship S.O.S. — Ready — Set — Grow! will allow you to externalize the things that you may worry about or the things that have kept you frozen. Once you work to unlock those things, you will be able to change old patterns and understand your behaviours and why you do the things you do in your relationships.
Create open discussions and explore things you may not know about yourself with Relationship S.O.S. — Ready — Set — Grow! As you go through this workbook, open your mind to new experiences and challenges. Stay up-to- date with @lifeandfamilycounselling and @changedbymary to learn all about how you can guide yourself through the awareness of a cycle that needs to be broken, and you will learn that changing your thinking could change your life.
Purchase your copy today at www.lifeandfamilycounselling.com, or call Life and Family Counselling to preorder your copy at 416-473-2875.
1160 Clarence St., Unit 8, Woodbridge, Ont.
416-473-2875
www.lifeandfamilycounselling.com
@lifeandfamilycounselling