Adrian Bartels: Cedar Springs Landscapes – Rethinking Backyard Resorts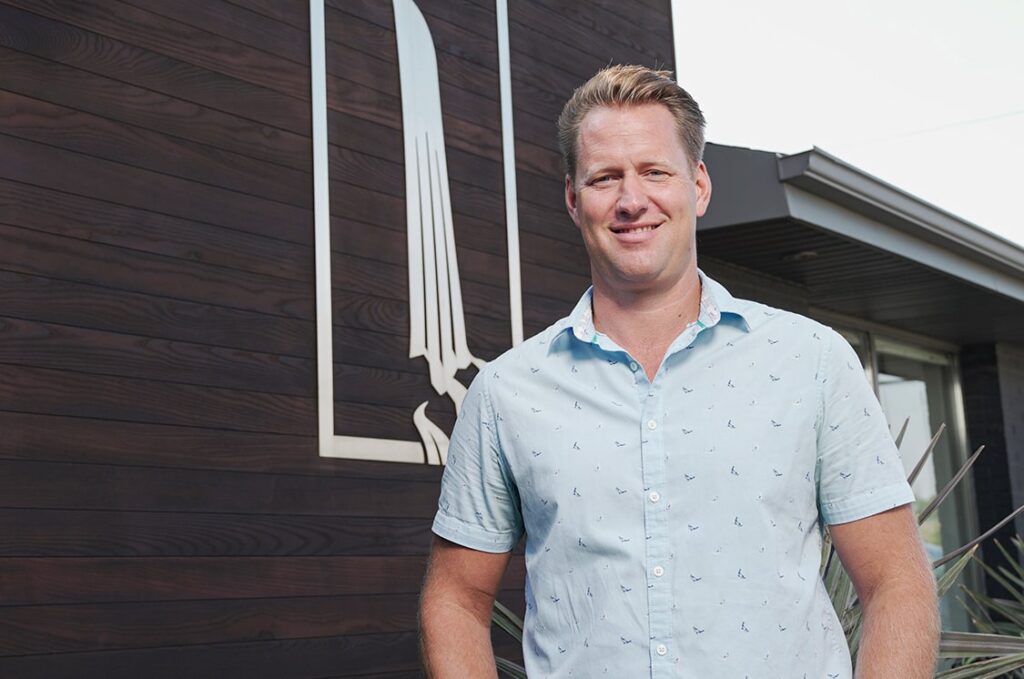 As a full-service landscape construction and maintenance company, Cedar Springs Landscapes builds everything from pools to patios, with a particular focus on backyard resorts.
Cedar Springs Landscapes has a simple mission: to build a beautiful future for its clients, employees and the communities it serves. Working with Ontario neighbourhoods spanning Oakville, Vaughan and Richmond Hill, the team creates five-star, resort-like landscapes that, as the company says, "make home your favourite destination."
"The company had humble beginnings, starting with building decks and evolving to small retaining walls and patios," says Adrian Bartels, the company's president. "Year after year, the projects increased in size and complexity. For the last 15 years, we've been working on hundreds of projects ranging in value from $100,000 to $5 million."
Today, that all comes together in the completion of various stunning projects. Where one in Vaughan boasts a sports court, cabana and exclusive water feature, another Ancaster, Ont.-based project fuses contemporary and calm through the installation of a cabana, patio and pool.
When it comes to bringing a project from concept to completion, the company doesn't just understand what clients want, but it also knows how to make that a reality.
"We often tell our customers they have two goals. First, designing an awesome yard. Second, designing a yard that fits their budget," Bartels continues. "These two goals are always competing against each other, so the design process we sell presents concepts and budgets together. That way, clients can react to both, rather than finalizing the design and then getting quotes on it and finding out it's way over budget."
Naturally, none of this would be possible without the hard work of those behind the scenes. With a team of skilled and specialized tradespeople in carpentry, masonry, design, landscape and mechanics, Bartels shares how "every member of staff is challenged to be the best they can be in whatever their role is."
Because of the expertise Cedar Springs Landscapes has on board, it sets its standards high for clients and constantly evaluates them to ensure it's building in the best possible way. The company is also certified as the Best Place to Work. "We get a lot of comments about how great our employees are — how they act, how they care, how tidy they are, and so on," Bartels says. "We have a great company culture – one where all our employees are committed to doing what they can to ensure our clients have the best possible experience."
Looking forward, Cedar Springs Landscapes wants to keep growing, expanding and, as part of that, foster the opportunities for both its employees and clients. "We have a commitment to continuous improvement," Bartels says. "Our company never wants a culture of 'we've arrived.' We believe our employees, our customers and the communities we serve will continue to push us to be better."
3242 South Service Rd. W., Oakville, Ont.
905-333-6789
cedarsprings.ca/escape