Prom Perfect
We can't help but fall head over heels for these Juan Carlos Pinera designs. With prom around the corner, it's time to start thinking of the perfect prom ensemble. Our fashion and beauty professionals share their tips for achieving your best look — from head to toe.
---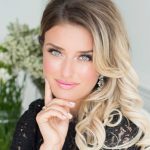 Brittany Gray, Fancy Face Inc.
www.fancyface.ca
Makeup Tips
1. Play it neutral for a timeless and chic look.
2. Play up your eyes. A neutral eyeshadow with a touch of sparkle on the lid of the eye, soft brown in the crease, black shadow eyeliner for a softer effect and a layered lash look. A wispy strip of lashes on the eyes and a few individual clusters add extra length and dimension.
3. Choose a fresh peach or pink colour for the cheeks to avoid looking washed out.
4. An HD foundation will ensure the camera and the makeup work well together.
5. Set your makeup with a powder.
6. Add a highlighter powder to the tops of your cheekbones for that JLo glow.
7. Choose a lip colour that complements you best.
8. Choose a matte bronzer that is two tones darker than your skin to add warmth.
---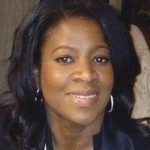 Marie Lawes, Beauty Emporium
www.thebeauty-emporium.com
Spring Hair
Pastels shades of pink, violet and blue are in bloom — hues should be custom blended to compliment the skin tone. New to the scene is rose gold, added to blondes for subtle effect or dramatic highlight. Colourists are utilizing colour contouring to place lighter shades along the face for a brightening effect.
Prom Hair: Luscious locks worn slicked back or half up half down does wonders to show off a freshly made up face. Incorporate hair extensions for added volume, colour or texture. Textured hair has also grown in popularity as more celebrities and stylists are working with their natural coarseness — think loose beach waves using a curling wand and texturizing spray.
---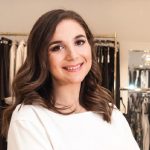 Cristina De Francesco, White Cherry Boutique
www.whitecherryboutique.com
Fashion Tips
One major trend we are seeing is the two-piece ensembles, whether it is actually two pieces or a faux crop top with mesh in the middle, everyone wants to show off the midriff. We're also loving illusion beading and cut-outs. It's such a great way to enhance the most flattering parts of the body. Try a dress with a cut-out if you are looking for a more dramatic look. The high slit: is it even a prom dress if it doesn't have a slit? Taken directly from celeb red carpet style, this is one trend you don't want to miss.
---
Photography: Jorge Parra / www.jorgeparra.com
Makeup: Daniel Avalos
Hairstyling: Gabriel Noda
Cocktail dresses and gowns by Juan Carlos Pinera
Shoes by Aldo