Bananas for Palermo — Olivia Palermo's collaboration with Banana Republic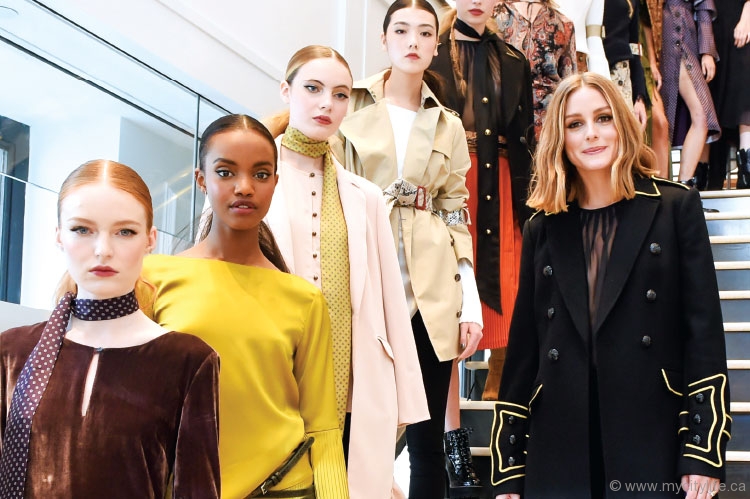 Olivia Palermo and Banana Republic team up to take the fashion world by storm at New York Fashion Week 2017.
America's sweetheart, Olivia Palermo, debuted her highly anticipated Banana Republic x Olivia Palermo collection at New York Fashion Week (NYFW) 2017. The Connecticut native made a name for herself back in 2009 as a star on The City reality television show. The socialite now has her own site, www.oliviapalermo.com, where she gives her readers a weekly roundup of the best in fashion, beauty, culture and shopping, plus insider tips from Palermo herself.
Palermo, 31, set out on a new adventure this year, this time curating a line of fall-appropriate clothing as Banana Republic's newest style ambassador. This collaboration also marked a new step for Banana Republic as they launched their first-ever see-now-buy-now presentation.
Banana Republic was founded by Mel and Patricia Ziegler in 1978. The couple had a fascination with collecting interesting clothing pieces from around the world, which they acquired while travelling for work. The "new" Banana Republic burst onto the scene back in 1983 when Gap Inc. acquired it, and since then Banana Republic has been rebranded into the popular mid-luxury clothing retailer now found in many shopping centres around the world.
The NYFW show took place at the Banana Republic Flatiron location on Sept. 9. Media, influencers and customers flocked in for a chance to meet Palermo and shop the limited-edition collection. The line has 70 unique pieces in a variety of high-quality fabrics specially crafted in Italian mills. This collection encompasses Banana Republic's classic style while weaving in strands of Palermo's eclectic esthetic. Gold- and maroon-brocade military jackets, faux-python trench coats and intricately pleated dresses, as well as lace-up flared trousers and elegant silk scarves, can all be found in the lineup. The brand and the socialite have perfectly juxtaposed traditional military style with feminine features and classic details, infusing rich colours and a variety of neutrals into the collection.
photos by Joe Schildhorn
photo courtesy of Banana republic