Olivia Amato: From Sales And Trading To Squats And Training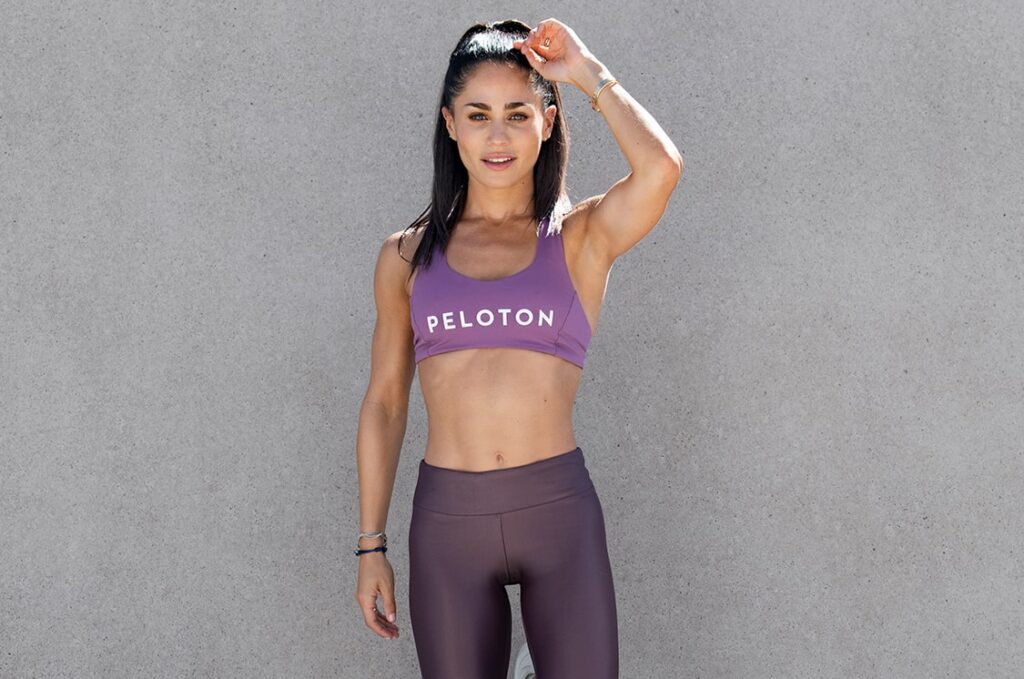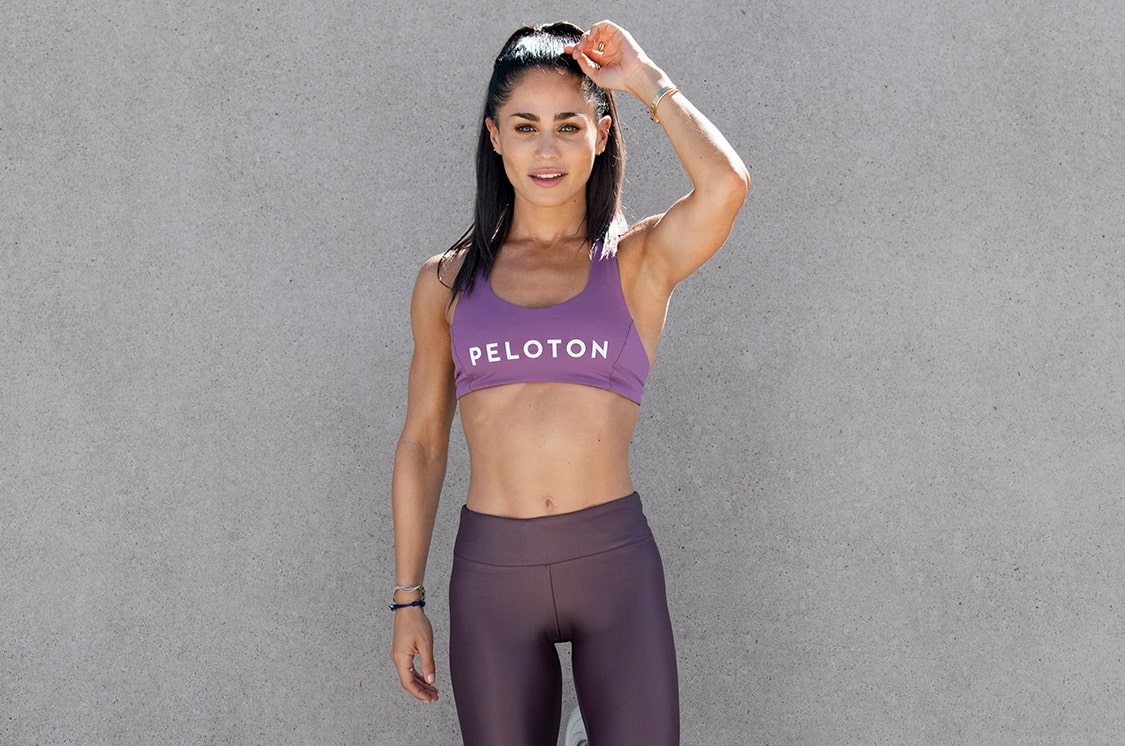 In conversation with Peloton instructor Olivia Amato on why she decided to pursue fitness over finance, what makes her feel her best and how to set yourself up for success.
When it comes to fitness, the popularity of some workouts come and go: one day, it's all about low-resistance workouts, and the next, it's all about high-intensity workouts. However, there's been one workout on a roll over the past few years — spinning.
When it comes to home spinning, Peloton is the first name that comes to mind. Instructors who teach Peloton's on-demand workout classes have become well-known fitness influencers, thanks to Peloton's platform. One of these trainers is Olivia Amato. She teaches Peloton classes across cycling, tread and strength.
Working on Wall Street right out of graduate school, Amato's idea of going out for drinks was strikingly different from that of her colleagues: after her 5 a.m. workout class, she'd get juices (green juices, that is) and be at her desk by 6:30 a.m. Amato wasn't foreign to the Wall Street lifestyle, but she realized her lifestyle just wasn't conducive to sitting at a trading desk all day. "I went into trading, but, in that area, you are glued to the computer, and I just couldn't sit still for the entire day; it's not in my DNA… One day, it just clicked that the workouts were the best part of my day, and I was thinking, Why not just make this my life, because I felt I could be up there doing what the instructor was doing. It took me a couple of months, but I ended up auditioning for two different studios while still working on Wall Street and I wound up getting both of them the day after I quit. It was just a gut feeling that I had to get out, even though there was never going to be the right time to do it." So, she said "Goodbye" to the corporate world and pursued fitness full time. Fast-forward [a couple of years], and she's one of Peloton's most loved instructors, plus a NASM-certified personal trainer (CPT), as well as a Road Runners Club of America (RRCA) running coach and a Wilhelmina model. We spoke with Amato to learn more about her journey from finance to fitness.
Q: Are there any similarities between the finance and fitness world?
A: For sure! Both worlds involve creating and establishing relationships on trust and people liking you because you're authentic. In finance, there are a lot of salespeople, so it's a question of why does someone want to stick with you, and it's usually because you know what you're doing, they trust you and they like you as a person, which is the same with fitness. 
Q: What advice would you give others who are hesitant to make a big career change, even though they are unhappy in their current position?
A: Start to think about what brings you happiness and focus on that. Maybe that's fitness, but it can also be a totally different line of work. I would write down things that make you happy and intrigue you, and if you don't know what intrigues you then just focus on what makes you happy and see what you can fit into your everyday life. There's nothing wrong with having a nine-to-five job you don't love — think about the hobbies that you love and how those can turn into a career. You can set yourself up for success by having a plan and being tuned in to how you feel.
Q: What have been some of the most inspiring stories (or one inspiring story that stands out to you) about how you've changed someone's life through Peloton?
A: We get so many messages from members on social media, and I really try to go through all of them. There really are so many stories that stick out, whether it's someone telling me that I made them realize they were an athlete for the first time ever or someone telling me they had an addiction problem and that my classes helped them see how much more potential they have and ultimately get rid of that addiction — that, to me, is the best part. The fact that I can help someone in these profound ways is crazy to me but amazing.
Q: What are some of the food staples for you that make you feel your best?
A: I find that when I eat healthy and focus on what I'm putting into my body, I feel so much better. I don't eat dairy or gluten, but that is what works for me, specifically. I'm not a nutritionist by any means. I've been doing this plant-based food-delivery service recently, and I supplement a little bit with that but eating whole foods that are nutritious is when I feel my best.
Q: What are some of your favourite pre- and post-meals for working out or teaching?
A: I don't like to eat before I work out, so pre-workout, I'll have an electrolyte tablet in my water that has caffeine, and it gives me so much energy, especially in the mornings. Post-workout, I like to have a smoothie with protein. I also put this powder, called Athletic Greens, into my smoothies to make sure I get all my nutrients. This fills me up and makes me feel good.
Q: What do you think are the five main qualities that make up a good fitness instructor?
A: Compassionate, dedicated, loyal, smart and a sense of humour to not take things too seriously.
Q: What is your definition of success?
A: My definition of success is a mix between physical and mental strength. You can be super physically strong but have no mental strength and be miserable or super unsuccessful. Having a balance between the two and really knowing yourself and being able to pick yourself up when you're down, to me, is the definition of success.