A Healing Heart – A Second Chance At Life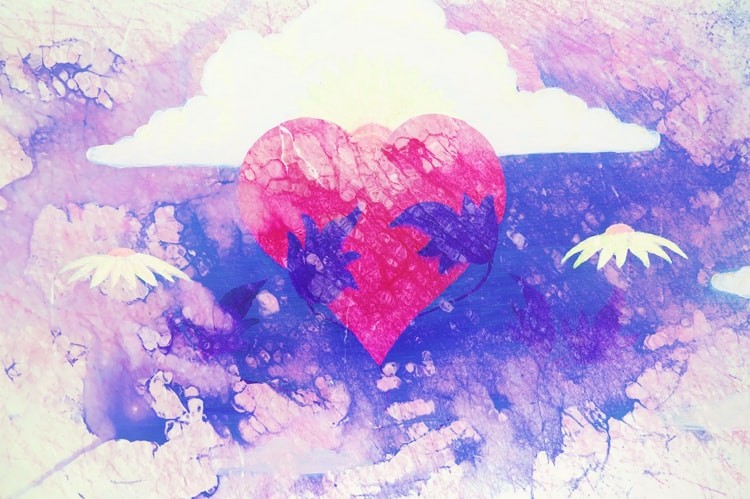 The inspiring true story of one woman's journey of plummeting to rock bottom and learning how to rise into a new life.
If I gave you a blank piece of paper and I asked you to tell me who you are, what would you say? Would you tell me you're a wife, a mother, a daughter? Would you tell me about your profession, your education or a passion or hobby you may have? The majority of us identify ourselves within the roles we hold in our own lives. Not often do we dig a little deeper to describe our character, our morals or our values.
My name is Melissa. I'm 28 years old, and I'm here to share my story with you. I chose to open my story with speaking about roles, because with roles come stigma and expectation. This is something I'm sure everyone can relate to on some level. I'm a deep, honest and loving person. I'm a daughter, I'm a mother and I'm also a recovering addict. I have been living in recovery for almost three years now, and although I'm clean today, I know first-hand the stigma that comes with being a woman, specifically a mother, in both addiction and in recovery.
It comes with a lot of pain, misunderstanding and judgment. As women, we are supposed to wear an invisible cape and handle all that life may throw at us with grace and with strength. As a woman, it is much harder to release ourselves from that stigma if or when we face trials and don't make the best decisions. Oftentimes, the most judgment I've personally felt has been from other women, which is why I'm so grateful to be sharing my story today. Women supporting women is such a beautiful and empowering thing, and something our society sometimes lacks. Being open and vulnerable are testaments to my journey and the courage I have gained — the ability to overcome fear and completely share some of myself with others.
I started experimenting with drugs and alcohol at around 11 or 12 years old. I grew up with a single mother who battled depression and other mental health issues. I witnessed my mom make several attempts at suicide during my childhood. This included physically fighting her to flush the bottle of pills she was trying to swallow, while she was screaming she wanted to die. It also included my coming home in Grade 6 to find her hanging from a belt on our staircase. Thankfully, she was unsuccessful in these attempts and has since dealt with many of her own issues, but the feelings that arose within me from these events were feelings that would follow me for years to come.
I didn't understand why my mom would want to leave me. I felt unworthy of love and protection, and I began a pattern of minimizing significant events in my life. I started using marijuana and alcohol with friends, acting out in school and even bullying other classmates. I realized at a young age that negative behaviour got me the much-needed attention I felt I was lacking at home.
At age 13, I met my first boyfriend. I didn't realize the significance this would prove to be in my life. At the time, it was a great escape from the situation at home, and I felt cared about and important in someone else's life. Although there were good times, the relationship turned toxic quite quickly. I was drinking, smoking and experimenting with prescription pills. In addition to the unhealthy coping mechanisms I was developing, the relationship turned abusive. It started as emotional and verbal abuse, and by the time I was 16, I was being physically assaulted regularly. I was in complete denial of how bad things really were and would go to the ends of the Earth to protect him and our relationship, a common theme for abused women.
I remember my family and friends questioning me about marks or bruises, and I always had some extravagant lie to tell. My aunt gave me a pamphlet once from a women's shelter. When I opened it, it listed all the warning signs of an abusive relationship. I remember being able to check off every single item on that list, and yet, I tucked it away in my drawer and went about my day. By 18, I was using ecstasy, cocaine, ["magic"] mushrooms and alcohol as an escape from my reality.
At age 20, I became pregnant and gave birth to my beautiful daughter — a blessing and a joy in my life. Things were good for a while, but a few months after she was born, the physical abuse escalated and seemed to get progressively worse. Being threatened and called names, being spit on, choked, slapped and punched were regular parts of my days. I found myself using drugs more often than ever before. My self-worth, self-esteem and any self-love I once had were completely destroyed. I wanted better for my daughter, as she didn't deserve this, but the fear of leaving seemed to consume my soul, and so I stayed. At 22, I suffered a broken leg at the hands of my daughter's father. I had emergency surgery and a steel rod put in my right leg. That was my breaking point. I could no longer put myself through this. I finally found the courage to leave.
My daughter and I moved into our own apartment. I enrolled in college and was working two waitressing jobs. Things finally seemed to look brighter. The problem is, you can't put a Band-Aid on emotional pain. You have to dig deep inside and heal yourself, and at that point, I was nowhere near ready.
From the outside, things presented fine. But on the inside, I was that 12-year-old girl again, feeling unworthy of love and protection. I was so broken emotionally, the only solution I knew was using drugs. I had a difficult time adjusting to being a single mother and struggled with my identity and who I really was. I became a daily user quite quickly, and it didn't take long for me to spiral out of control. I dropped out of school, lost both of my jobs and lost myself in an extremely destructive lifestyle. The only thing I cared about was getting high. I put myself and my daughter at risk. I lowered any standards I had for myself and disregarded any morals or values I once had — the consequences were coming for me.
"When you take failing off the table, it's incredible how resourceful you become"
By age 25, I had been arrested and charged several times due to drugs and alcohol. I destroyed relationships in my life, I broke trust and ignored all of my responsibilities. I lost my car, my driver's licence and was evicted from my apartment. After multiple encounters with child services, I ultimately lost custody of my daughter.
My life was falling apart, and the pain was overwhelming. But my only concern when I woke up every day was, "How am I getting high?" That's what addiction does to people. It gives you a false sense of comfort, a false numbness that always wears off. They say people who suffer from addiction will find help when they truly want it — when they're broken, when they're beaten and they need to find a new way of life.
I found a treatment centre in 2015 called Vitanova. When I entered its doors, I was filled with fear. I was lost, confused and completely out of touch with myself. I couldn't envision a life without drugs, despite all the pain the drugs had caused me. That speaks volumes to the power of addiction. I entered its day program, a 90-day commitment, five days a week. It is offered to both men and women, but since Vitanova is currently only a male residential facility, the program itself is dominated by men. For many women, this could be a deterrent, and due to the lengthy wait times at the majority of treatment centres, the difference between life and death. For me, the anticipation of healing among men, having to be honest and vulnerable with little female support aside from staff, was challenging. However, as I said, help is there for those who want it. I wanted it more than I've ever wanted anything, and so, the fight began.
I gave myself a chance. I was open and honest. I learned about spirituality, I learned relapse prevention tools, I learned life skills, participated in weekly goal-setting groups and took an anger-management course. I also had weekly one-on-one sessions with my counsellor. I was making progress, but my early days in recovery were kind of like dancing the cha-cha: I would take three steps forward and three steps back. I struggled with acceptance and forgiveness. I struggled with being able to identify the basic emotions I was feeling. The pain of not having my daughter in my daily life, and understanding this was a direct result of my own actions, was more than I could handle. Despite my struggles to maintain my sobriety, the staff at Vitanova never gave up on me. It was clear a day program was no longer enough for me. I needed something Vitanova was unable to offer — I needed a residential treatment program.
With the help, support and recommendation of my counsellor and the other staff, I was referred to another facility — a women's treatment centre, where I would spend 30 days. Upon completion, I would return to Vitanova, and its day program would become my after-care plan. I went to a facility called Hope Place. It was a 12-step program designed specifically for women suffering from addiction and trauma.
A common theme in women with addiction is a history of trauma or abuse. Every woman in that centre had some sort of abuse in her background, whether verbal, physical, sexual or even emotional. You learn not to compare stories and simply understand that everyone deals with emotional pain differently and is affected in a different way. I had a difficult time identifying myself as an abused woman, but once I was able to accept the facts of my past and understand the impact it had on who I was inside, something changed. The growth I experienced in that house with those women was life changing. There's something powerful about sharing the deepest and darkest parts of yourself with other women, women who understand your pain. They understand the stigma. They understand the judgment.
I returned to Vitanova, as planned, and as a new person. I had this new zest for life and was ready to absorb everything recovery could offer me. Although I had just completed a 12-step program, Vitanova offers something different — its program resonated with me. It's an approach that emphasizes many different aspects of recovery; there are layers to what is taught. Vitanova doesn't preach its way is the only way, as I've experienced in other centres and other avenues of recovery. In my opinion, if Vitanova had a program designed for women that had its content taught in a female-oriented way, it would do amazing things. I am confident it would save so many lives and help so many women, their children and their families. I learned so many things during my time at Vitanova. I learned about the power of gratitude, the power of self-awareness and what it means to forgive and love yourself. Words can't describe how grateful I am for all the beautiful gifts it has given me.
Today, my life is so different. I have a positive outlook and am able to see the glass as half full. I respect myself and I'm a confident and capable human being. I have my own apartment, I'm reliable and dependable, and I am the general manager of a restaurant. I'm in a healthy and loving relationship and have learned you have to love yourself before you can love another. I have had so many amazing opportunities since healing myself. I've been given the opportunity to share my story with other addicts, speaking at treatment centres and bringing the message of hope.
I've had the opportunity to speak at high schools and share with youth as a preventative measure that addiction does not discriminate. I've spoken at fundraisers and feel personal growth every time I share my story, no longer allowing it to have power over me. I have regular visits with my daughter, as some consequences will follow you for years to come. After a drawn-out court battle and despite all of the positive steps I have taken toward my future, my daughter is still not in my daily life. I'm confident in the fact that I'm a good role model for her and a display of strength and resilience. I am proud of who I am today; I am proud of who I've fought to become. I can only hope that when she grows up, she will see me for who I am.
If all the pain I've been through, if all I've overcome stands for anything, it has to be for the opportunity to affect others with my truth. It has to be to help other women stand in their truth. Everyone deserves a second chance, especially a chance to get their lives back. The lives they were meant to live. The lives they deserve.
---
www.vitanova.ca
@vitanovafoundation
www.hopeplacecentres.org