Are you ready to be ChangedByMary?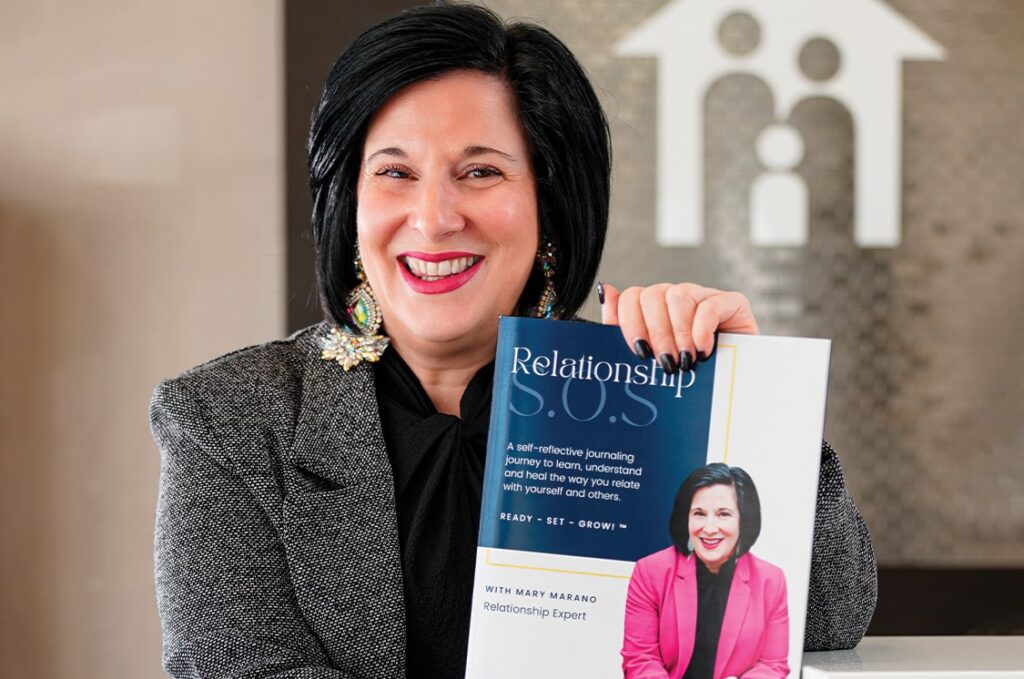 Ready. Set. Grow!
Oh, what a night!
On June 13, 2023, Mary Marano, the owner of Life Family Counselling, celebrated the launch of ChangedByMary and Relationship SOS Ready. Set. Grow.
Mary has been on a mission to change the way we think, feel and behave in our relationships.
Mary has created Therapy In A Box, a workbook and online workshop with 12 personalized and instructional videos so you can explore and understand why you do the things you do, in the comfort of your own home and at your own pace. Therapy In A Box is for individuals, couples and practitioners who want to self-develop and enhance their relationships.
It was an evening of fun, drinks and guests; those who attended received first access to Therapy In A Box and the workbook. The power of this workshop and workbook is so versatile: It works if you are new to therapy, or it can be adapted to take you to a deeper level of work for those who have previously been to counselling.
Guests were greeted with champagne and swag bags that highlighted local businesses within the Vaughan, Ontario, community.
Ticket proceeds were donated to Youth2Youth Global, a youth-initiated organization that supports youth communities and families by providing educational resources for better mental health and activities that empower youth through personal experiences with a focus on music, arts and communications. Ida-Maria, the founder of Youth2Youth Global, is a 15-year-old from Vaughan who suffers from Generalized Anxiety Disorder; her mission is to share her story and end the stigma around mental health. Youth2Youth Global received a $1,000 donation on behalf of Life Family Counselling.
Mary was recognized by the Mayor of Vaughan, Steven Del Duca, as a community leader. Mary and Life Family Counselling continues to grow, and its success is due to the courageous and brave individuals who share their stories and confidential experiences every day. Michael Tibollo, the Associate Minister of Health and Addictions, recognizes Therapy In A Box as a wonderful resource for individuals seeking to improve their mental well-being, offering countless tips and tools to help you navigate your relationship with yourself and others.
No one should be without the proper mental health support, which is why Mary's goal is to continue to bring people and the workbook together, helping people move from despair to hope and reclaiming their life and relationships.
Stay up to date with@lifeandfamilycounselling and @changed_bymary to learn more about how you can guide yourself through therapy to promote positive mental and emotional health. Purchase your very own Therapy In A Box today at www.lifeandfamilycounselling.com
1160 Clarence St., Unit 8, Woodbridge, Ont.
416.473.2875
www.lifeandfamilycounselling.com
@lifeandfamilycounselling
@changed_bymary