Mary Marano: The Journey of Healing & Growth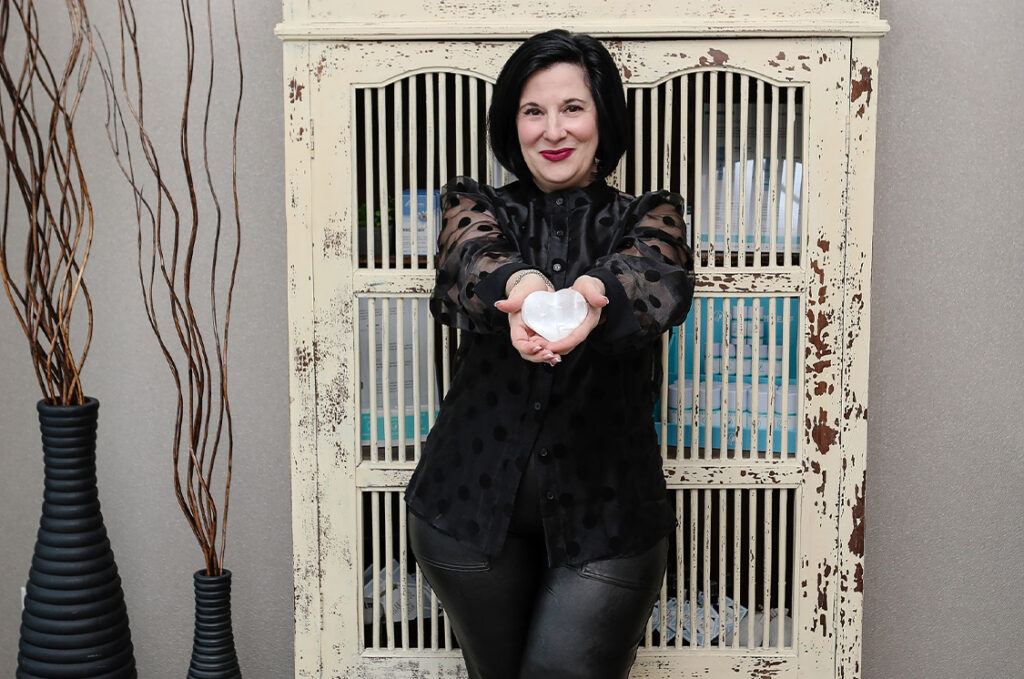 Supporting self-discovery, enhancing relationships and moving from contemplation into action, Life & Family Counselling takes you on a journey where you will gain a renewed sense of hope.
Mary Marano has helped hundreds of individuals and couples navigate life's challenges. She has helped her clients weather infidelity, trauma, addiction, and restored their hope by guiding them safely toward positive change. Her mission is to transform the way we think, feel and communicate in our relationships. Sometimes a bit of support goes a long way.
Q&A With The Owner of Life & Family Counselling, Mary Marano
Q: What is your approach to therapy?
A: My approach to therapy is eclectic, meaning that therapy is not a onesize-fits-all journey. I look at the client through a biopsychosocial-spiritual lens to understand if they are dealing with illness, disease, chronic pain, trauma, how an individual is socialized, their culture and their belief systems to understand a person in their full context. This is where I investigate the past and make connections to their present-day situation.
Q: When is it best to start counselling?
A: Counselling should not be considered a last resort because of a crisis, which often brings people into therapy initially. It could be a proactive measure of self-care; it will enhance your relationships, help you to learn about yourself and change old patterns. Perhaps you are having difficulty with parenting or simply want to self-improve — therapy is a great option.
Q: How can people work with you?
A: There are many options for people to work with me, through individual therapy, couples therapy, relationship intensive workshops and my elite coaching program.
Q: Why is relationship work important?
A: Relationship work is important because we are always in relationships — and, let's be honest, no one teaches us how to be in a relationship. If you were lucky to have good role modelling and safe attachments growing up, relationships can be less stressful to navigate. Unfortunately, for many people, this is not the case, and, unknowingly, adverse childhood experiences can show up and repeat themselves in adulthood.
Q: Can you expand on the Changed by Mary coaching program?
A: This coaching program is available to individuals, couples and other therapists who want to elevate their life, relationships and business. It took me many years to realize that change is possible. Working with me is not for the faint of heart. It is up-close-and-personal and we leave no stone unturned.
Q: Can you expand on your "relationship intensives"?
A: Relationship intensives are phenomenal experiences. For these intensives and any coaching option, you do not need to be in a crisis. Many people and couples will join me in these programs to enhance their life and their connections. However, when a relationship is in crisis, the intensives are specifically tailored to stabilize the relationship and the couple's connection.
Q: Are relationship intensives different from couple counselling?
A: Yes, intensives are a greater financial investment but less expensive than a divorce. They allow us to process deeper and propel the relationship forward, especially during a crisis period. An individual session can feel like starting new each time and therefore, requires couples to do work outside of session the way it is intended for better success.
Even through what appears to be life's most difficult challenges, Mary Marano is dedicated to opening a space for individuals to experience therapy in a non-threatening way. Stay up-to-date with @lifeandfamilycounselling and @changedbymary to learn more about how you can guide yourself through therapy to promote positive mental and emotional health.
1160 Clarence St., Unit 8, Woodbridge, Ont.
416-473-2875
www.lifeandfamilycounselling.com
@lifeandfamilycounselling