Mental Health Does Not Discriminate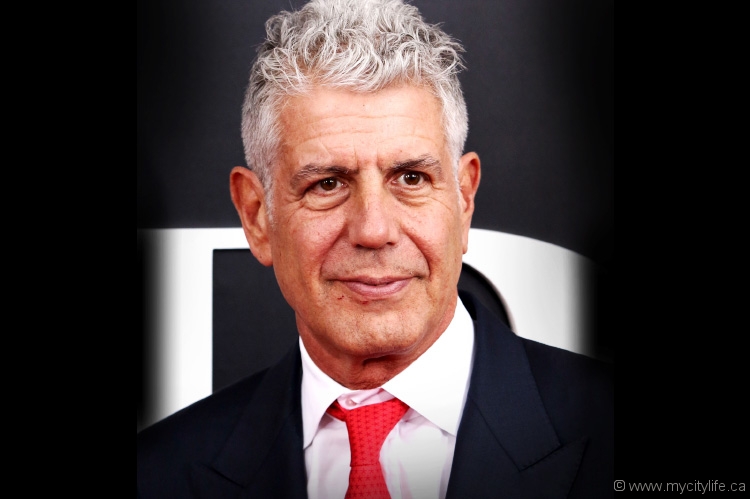 The recent deaths by suicide of Kate Spade and Anthony Bourdain have brought one of society's biggest controversies to the forefront — how should mental health issues be addressed?
Alex Shendelman's sister ended her life by suicide more than a decade ago. In her early 30s, she had struggled with mental health and addiction issues for most of her life. Shendelman is the person who found her. "It shatters your life," he says. "At first, there is complete shock and a feeling of numbness as you go through the motions to get things done, plan the funeral and, in my case, sit shiva. As we moved into our loss, we had to deal with the impact of what it was doing to our family," he says. "Death by suicide is a very complicated loss: there are the complications from the trauma; complications within the family — people not being on the same page; complications around communication issues — what to say or what not to say. There are also issues around the narrative. People become private investigators as they try to understand what happened, what led up to it, the clear reason around the suicide and where we, as survivors, fit into it."
When talking about suicide, appropriate language is of the utmost importance. Saying a person committed suicide is inappropriate, as it references suicide as a crime; suicide is not illegal. The more appropriate language is death by suicide, or he or she took their own life by suicide. It is also important to share the correct narrative around the person who died, so that person is not defined by their death, but, rather, on how they lived, including an open discussion and accounting of their life challenges, addictions and mental health issues. Connecting with other suicide loss survivors is another important part of the process and facilitates the ability to move forward. Shendleman, who volunteered for a few years as a grief facilitator with the Suicide Loss Survivor Support Program, is now the manager, Traumatic Loss Survivor Support Programs, at Distress Centres, a resource that offers emotional support and crisis intervention for the community's at-risk and most vulnerable individuals. "We meet with suicide loss survivors, train volunteers and offer support. Isolation is an incredibly difficult barrier to overcome, and with that in mind, we founded Pathways Forward: Distress Centres' Suicide Loss Survivor Support Conference. The 4th annual event will be held this year at Oakham House, Ryerson University, Toronto, on November 17."
Dr. Katy Kamkar, clinical psychologist, Centre for Addiction and Mental Health (CAMH), in Toronto, identifies a series of protective factors as being extremely important to building mental health resiliency. These factors include self-care, exercise, a healthy diet, healthy relationships and social support, achieving our potential, recognizing our strengths, setting a balance and a sense of purpose. "And while protective factors do not make us immune (for instance, getting a flu shot does not guarantee immunity from the flu), built-in protective factors contribute to our first line of defence," Dr. Kamkar says. "When it comes to mental health, we have noticed a significant improvement in terms of the reduction of stigma. There is, however, room for further improvement and increased conversation."
---
MENTAL HEALTH FACTS
1. Each day, 11 Canadians take their own life by suicide.
2. 20x as many (9 per hour) Canadians will attempt suicide each day.
3. The impacts of suicide are far-reaching. For every death by suicide, 25 people are severely devastated and 125 people are directly affected. 4. Among those who die by suicide, a large percentage has a history of mental health problems or illnesses, including depression, bipolar disorder, schizophrenia and post-traumatic stress disorder (PTSD).
Sources: 1. Statistics Canada 2. Health Reports — Statistics Canada 3. Berman, A. "Estimating the Population of Survivors of Suicide: Seeking an Evidence Base." 4. Weir, E. "Suicide: the hidden epidemic."
---
Having the blues is a normal part of the human condition. The distinction between having the blues and being depressed lies in the length of time (that is, weeks and months), that a person is disengaged and not participating in life. Common symptoms of being depressed include increased feelings of anger, anxiety, a sense of hopelessness, difficulties sleeping, feeling out of control, an inability to make decisions, a lack of self-esteem, a reduced interest in activities, difficulty with self-care, and social and occupational functioning, as well as difficulty coping with a variety of stresses — all of which increase the risks for mental health concerns.
And while the stigma around mental health has garnered some improvements in the past decade, there is still significant room for tolerance, ongoing education and open dialogue. "The stigma around mental health is attached to a lack of understanding and a lack of education," Dr. Kamkar says. "Do we say to people, 'Oh, you have a beautiful home or you have a wonderful job, why are you suffering from arthritis?' Do we say that to people? It is important to understand that asking for help and being strong and resilient are not mutually exclusive. We talk a lot about stigma, but self-stigma is also important, a situation that often adds layers of blame and shame to our feelings and sense of self."
The Mental Health Commission of Canada (MHCC) has been working on the stigma around mental health issues and ways in which it can be reduced for the past 10 years. The four key groups that the commission is targeting to help remove the stigmatic barriers are: the media, health-care professionals, the workplace and youth. "Stigma in the health-care system is seen as one of the biggest barriers to people getting help," says Louise Bradley, president and CEO of the MHCC. "There is a thing called structural stigma, which helps explain why we still have policies that are not helping the mental health system in the country. Canada remains one of the lowest spenders of health dollars on mental health of any developed country," she says.
The recent deaths of Kate Spade and Anthony Bourdain have people scratching their heads and wondering how, with such wealth and trappings of success, they could feel such hopelessness. "People equate unhappiness with depression, and they are very different phenomena," Bradley says.
"Anytime we increase the dialogue and normalize what is going on, fear is dispelled" — Dr. Katy Kamkar
Natalie Harris, a paramedic with the County of Simcoe (she is currently off the road), tried to take her life by suicide three times in 2014. "I describe my depression and [post-traumatic stress disorder] PTSD in four layers. The first layer, I feel a bit off; the second layer, I'm not feeling as well, but I am still able to function; the third layer, I am not functioning — I am making up stories to say I have the flu or a migraine; the fourth layer is where I was at when I tried to take my life —delusional thinking, with my entire world being completely dark. I was not thinking rationally and my illness was winning," she says. "Suicide is not about giving up; rather, I describe it as enemy [No.] 1. I was convinced that people would be better off without me. I even convinced myself that my children [her daughter is now 22, and her son is 12] would be taken care of. There was no second-guessing about taking my own life."
Two of Harris's suicide attempts were precipitated by alcohol and the abuse of her prescription drugs. Her most serious attempt, however, happened when she was completely sober. Harris was overwhelmed and completely exhausted with battling her night terrors and her insomnia, which was a huge contributing factor. As someone who has experienced the act of attempting to take her own life by suicide, Harris knows her understanding is of significant value to those who are where she has been. "One of the questions we shouldn't be afraid to ask a person is, 'Are you thinking of suicide?' Ask the question, [and] it might save a life. It could be a crisis situation in which first responders need to be involved. Don't be afraid to activate that level of care because it might save lives."
Harris, who is no longer a paramedic because the trauma and stressors of the job are triggers for her substance abuse, is the author of two books, including Save-My-Life School: A first responder's mental health journey (Wintertickle Press, 2017). She is also the founder of Wings of Change – Peer Support.
"Stigma surrounded and suffocated me," Harris says. "At first, I thought that if I talked it would show that I was weak, that there was something wrong with me. Reach out to someone and tell them, 'I am not feeling well. I need to talk to someone.' Just start the dialogue; I promise it will normalize the conversation and make it part of your day."
When someone shares with us their feelings of desperation, depression and hopelessness, listening and validating the person's feelings are two of the most important things we can do. "You don't necessarily need to have the answers," Harris says. Things that should not be said include: "shake it off; pull up your socks; forget about it; or snap out of it." Instead, acknowledge feelings, encourage conversation, offer to help and try to engage the person in positive activities. Honesty and openness are key. If, as a trusted friend or family member, you have experienced the same emotions, share those feelings. If not, offer your support and assistance in finding appropriate resources.
Dr. Kamkar advises people in distress to reach out — not to suffer in silence. Call 911, go to the nearest emergency department of a hospital or a crisis centre, or talk to a person you trust. Treatment for mental health is tailored to a person's specific needs and can include evidence-based psychological treatments such as cognitive behavioural therapy, psychopharmacological treatment and pharmacogenomics.
The MHCC has a wealth of online tools, topics and guidelines on its website that can be accessed, including, Mindset, a set of guidelines developed for and by reporters on how to report deaths by suicide; Roots of Hope, a community suicide prevention project that aims to reduce the impacts of suicide in Canadian communities; Mental Health First Aid; and two toolkits tailored to support people who have been affected by suicide: one for people who have attempted suicide and another for people who have lost someone to suicide.
"We are all somewhere on a [mental health] continuum. I don't think any of us are 100 per cent mentally well, just as a person with mental health issues is not 100 per cent mentally ill," Bradley says.
www.torontodistresscentre.com/suicide-loss
www.camh.ca
www.mentalhealthcommission.ca
www.wingsofchange.wixsite.com/wingsofchange