West Vaughan Dental Clinic A Modern, Professional And Innovative Dental Clinic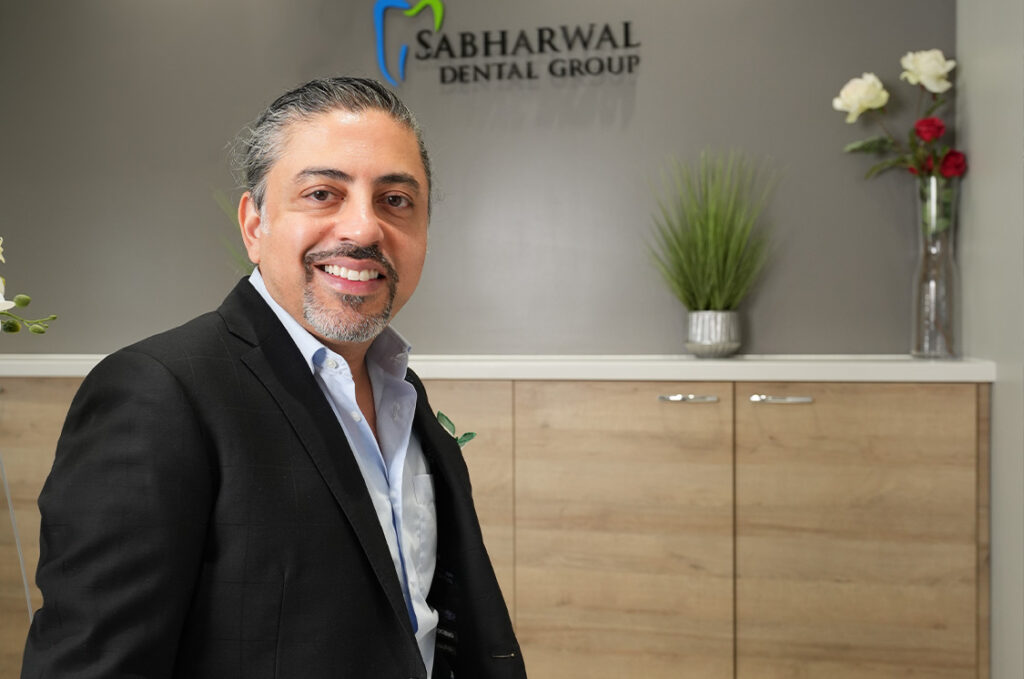 With more than 20 years of dedicated care for his patients, Dr. Vageesh Sabharwal is honoured to serve his community.
Since graduating from the University of Toronto's Faculty of Dentistry in 2001, designing smiles and upholding the highest standard of oral healthcare have been Dr. Vageesh Sabharwal's pillars of success. "The day I received my licence, later that evening I was taking care of emergencies at my clinic. It's been a wonderful ride so far," says Dr. Sabharwal.
After starting his career in the Woodbridge community, he permanently relocated and raised his family in the same community that treated him so well. "The community is very tight-knit, having a great emphasis on family values, something which resonates with me," says Dr. Sabharwal.
That is why Dr. Sabharwal's West Vaughan Dental clinic is a family-oriented clinic with an emphasis on complex dental services while also operating as a general practice. "I have had the privilege of serving this community, so we wish to serve as many patients as we can," says Dr. Sabharwal.
West Vaughan Dental clinic is part of the Sabharwal Dental Group, which focuses on advanced dental rehabilitations via orthodontics and implant dentistry that is computer-guided. With renovations slated to be finished by mid-September, his clinic is also equipped with the newest technology the dental industry has to offer.
"Taking advantage of new AI technologies will make us more efficient and far more affordable in terms of giving our patients optimal oral health care in a state-of-the-art environment. Since everything is digitally scanned, it minimizes any errors that could occur. If there are any errors, the technology will automatically detect it," says Dr. Sabharwal.
Shortening patient appointment times while increasing efficiency and accuracy are Dr. Sabharwal's newest features. But what has always remained is his personalized approach to all his patients. Knowing every patient's oral health-care needs along with knowing who they are as people is what makes Dr. Sabharwal's dental practice truly special.
Dr. Sabharwal has proven himself to be a leader in his community as he continues to volunteer his time in and outside the dental industry so that he can continue to learn as a professional while benefiting fellow members of the community. He has served on the Government Relations Committee at the Ontario Dental Association (ODA), been president of the South Asian Dental Association (SADA), and president of the North Indian Medical and Dental Association of Canada (NIMDAC). Dr. Sabharwal has also been given fellowship awards by the Academy of Dentistry International, the Pierre Fauchard Academy and the Academy of General Dentistry.
5100 Rutherford Rd. Suite 28, Woodbridge, Ont.
905-893-3368
www.westvaughandental.ca
www.sabharwaldentalgroup.com
@westvaughandental