PARAMAX LEGAL SERVICES – Vaughan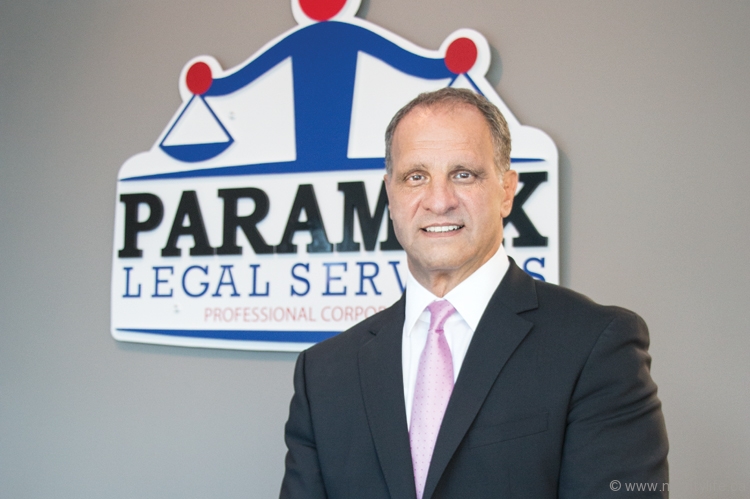 The trusted source for professional legal services in Vaughan.
Retired Justice of the Peace and former police officer Sonny Spadafora is back in Vaughan to serve the community with professional legal services and guidance. Working with a network of highly skilled legal professionals throughout Ontario, licensed paralegal Spadafora and his team represent clients in and out of court to bring them the peace of mind and redemption they deserve. "We're always working in the best interest of our clients," says Spadafora. Having first opened paralegal offices in Woodbridge in the 1990s, Spadafora is considered one of the grandfathers of the traffic industry.
From provincial and municipal charges and all regulatory tribunals, to traffic tickets, careless driving and suspended licences, to small claims court, all criminal offences and personal injury cases, the Paramax Legal Services team draws upon over 50 years of combined experience to bring out successful results. Partner Maurizio Tassone alone boasts 19 years of paralegal experience.
Spadafora's long-standing reputation, insight into the complexity of trials and broad knowledge of the law comes from his extensive experience on both sides of the criminal justice system. Throughout his tenure as a high-profile Toronto police officer, he worked in uniform and later moved to the detective branch of policing in units such as homicide, narcotics and the intelligence bureau. Impressively, he has received numerous letters of commendation and Merit Marks for going above and beyond the call of duty, as well as multiple accolades that include the Ontario Medal for Police Bravery, Policeman of the Year and the city's Stars Are Shining medallion for his outstanding service to the people of Toronto. In 2000, he was appointed as a Justice of the Peace, where he presided over trials for 15 years. Recently, Spadafora was accredited as a paralegal instructor and teaches part-time at a North York college. "I've seen every side and I've been involved with every side," says Spadafora, "and now I'm here to assist the community in all legal matters."
Call Paramax Legal Services today for a complimentary consultation.
416-556-4900
7611 Pine Valley Dr., Unit 25,
Vaughan, Ont.
Satellite office available
in downtown Toronto
416-410-8946, www.paramaxlegal.com