Deb Schulte – A PROVEN FIGHTER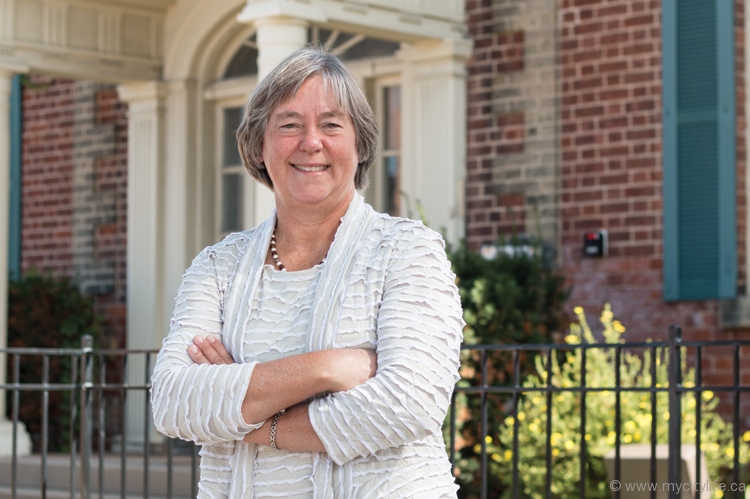 Voting for real change with King-Vaughan candidate Deb Schulte.
As King-Vaughan Liberal candidate Deb Schulte readies herself for the upcoming election on October 19, her platform is fuelled by her promise to fight for real change and build a better future for our community and our country. Being the voice of the people is, after all, what she does best.
"I fight for what I believe is right, even if it's going to be difficult. My passion is helping people solve problems – I'm here for them," she says.
Throughout the years, Deb's priority of putting the needs of the community first has been a driving force in her work and how she lives every day. The former national champion track-and-field athlete and Princeton University graduate knows a thing or two about mental toughness and tenacity, having gained tremendous experience in her previous leadership role in change management at Bombardier Aerospace. Along with her multifaceted skill set, Deb's greatest advantage is always driving for improvement and getting things done. Since stepping into the political sphere in 2006, she has cultivated positive relationships within the federal, provincial and municipal levels of government to ensure that the needs of the community are heard and represented in an efficient, effective manner.
Determined and tenacious, King-Vaughan candidate Deb Schulte is the kind of person you can always count on. And her track record of proven results and positive change reflects that.
During her tenure as regional councillor in Vaughan, Deb saved taxpayers millions of dollars by improving fiscal discipline and accountability at Vaughan City Hall. She created jobs in York Region and championed the expansion of Major Mackenzie Drive as well as advocated for the much-needed Highway 427 extension. Deb improved road safety with bike lanes and additional traffic lights and enhanced public spaces with parks and sidewalks. She advanced the development of the much-anticipated Mackenzie Vaughan Hospital, which brings with it significantly improved health-care access and high-value job opportunities for our community. Deb shares confidently: "I'm ready to put my strong work ethic and proven business and government experience to work for the people of King-Vaughan in Ottawa."
If elected as a Member of Parliament on October 19, Deb will fight to ensure that the Liberals' largest infrastructure investment plan in Canadian history will address problematic gridlock and commute times; provide tax relief for middle-class Canadians to stimulate our economic engine; create a bigger tax-free Canada Child Benefit for families to help make ends meet; ensure seniors have a secure retirement; grow our economy while strengthening our environment; and fix a broken Ottawa with fair and open government.
"It's time for a hopeful Canada. Stephen Harper's negative approach and policies have failed the citizens of Vaughan and King Township", says Deb. "We need to create jobs, we need to create an environment of future success and we need to build this country up again. Let's get to work, together."
www.debschulte.ca
Campaign Office
20 Cranston Park Ave., Unit 5
Maple, Ont., 905-553-6555
Authorized by the Official Agent for Deb Schulte