De Thomas Financial – The Right Path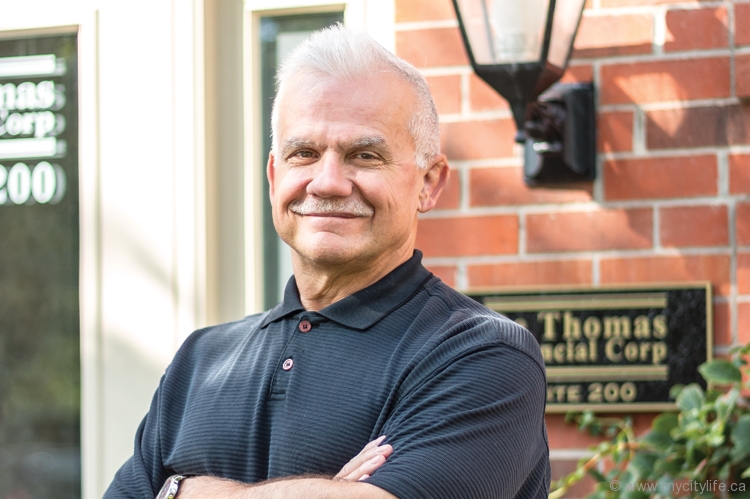 How De Thomas Financial's disciplined approach and decades of experience have successfully guided investors toward their long-term financial goals.
When it comes to financial investment, Tony De Thomasis is a firm believer in focusing on the factors you can control — and with good reason. With close to 40 years of experience in the advisory service industry, De Thomasis has seen the highs and lows of the market. He and his team at De Thomas Financial Corp. have helped thousands of investors successfully navigate those waters through a patient, disciplined approach and personalized investment plans.
"The most important part of our practice is to make sure that whatever we recommend fits the individual client," says De Thomasis, president of De Thomas Financial. "It's all about assessing their current financial situation, long-term goals and risk profile to determine a course of action that will make them comfortable and lead to growth."
For nearly 30 years, De Thomas Financial has been doing just that by providing investors with objective, unbiased investment guidance tailored to their unique situation. De Thomasis founded the independent investment firm after the company he worked for decided to get out of investment planning in the wake of the market crash in 1987. Despite the firm's apprehension, De Thomasis had vision for what the industry could become — and that vision proved fruitful. Today, De Thomas Financial has well over $1 billion under management.
As an independent firm, De Thomas Financial has been able to supply clients, who range from $25,000 to multi-million-dollar accounts, with practical financial plans that are free from outside influences. "Being a private, independent firm, we don't have any external pressure in terms of the advice given, the products recommended or our price structure," De Thomasis says. It means that, unlike larger, publicly traded financial institutions such as banks, investment firms or insurance companies that have shareholders to please, De Thomas Financial doesn't play favorites with any one product or service line. As an independent dealer, its advisors form strategies that are right for you and your money.
It also means that the rates De Thomas Financial offers are far lower than those major firms. While big financial institutions can charge upwards of 1.5 per cent to manage your money, De Thomas can go as low as 0.25 per cent. As De Thomasis explains, "Our independence helps to mitigate costs. We don't charge for trading or have any commission fees, and that's very important to our clients."
In order to ensure the best financial advice, the advisors at De Thomas Financial engage in a free, in-depth consultation with clients. Like financial architects, its advisors work one-on-one with investors to design a custom portfolio. De Thomas Financial advisors look at the investor's current financial situation and use an online calculator to determine how the investor's money would have performed in the best and worst periods of the past, such as Black Monday in 1987, the technology crash of 1999 and the economic recession of 2008. The final portfolio will reflect how comfortable the investor is when faced with those situations so they will stick to the long-term plan and see successful financial growth.
"In the investment world, you don't know what's going to happen until after it happens, which is why you have to be so disciplined," De Thomasis says. "That's why that first two- or three-hour session is so critical to understanding the client and what will work for them, and you only get good at recommending a solid course of action through experience."
While other portfolio managers may attempt to accelerate your plan through guesswork, De Thomas Financial advisors add value by focusing on things they can control: capturing returns of global markets. Client portfolios are built to focus on long-term asset allocation and diversification of stocks, bonds and hard assets. De Thomasis explains that diversification is more important today than it has ever been, as downturns in the market can happen rapidly. "So the more diversified you are, the better you'll be able to ride out the storm," he says. It's this intelligent, pragmatic approach that has solidified so many lasting relationships between De Thomas Financial and its investors — those that have stuck with the firm over the past few decades have seen just how beneficial this method is.
"The older you get, the more you need to rely on your investment firm or your portfolio manager to ensure a stable retirement," says De Thomasis. "As we age and accumulate more wealth, it's so critical that the trust between the advisor and the client is strong. That's why we're so committed to designing portfolios that work for our clientele."
And when it comes to selecting the right firm and advisor, De Thomasis offers more prudent advice: "Whenever you meet with a potential advisor for the first time, whether it's us or somebody else, don't commit to anything," he explains. "Go home, think about the plan they propose and determine whether or not it's really right for you and if that advisor is someone you can rely on for the next 20, 30 years."
This is your future, after all. And De Thomasis and his team want to make sure you're on the right path.
7620 Yonge St., Suite 200
Thornhill, Ont.
905-731-9800
www.dethomasfinancial.com
Photo by Carlos arturo pinto