Stand Up for Great Lakes: Paddling Toward A Brighter Future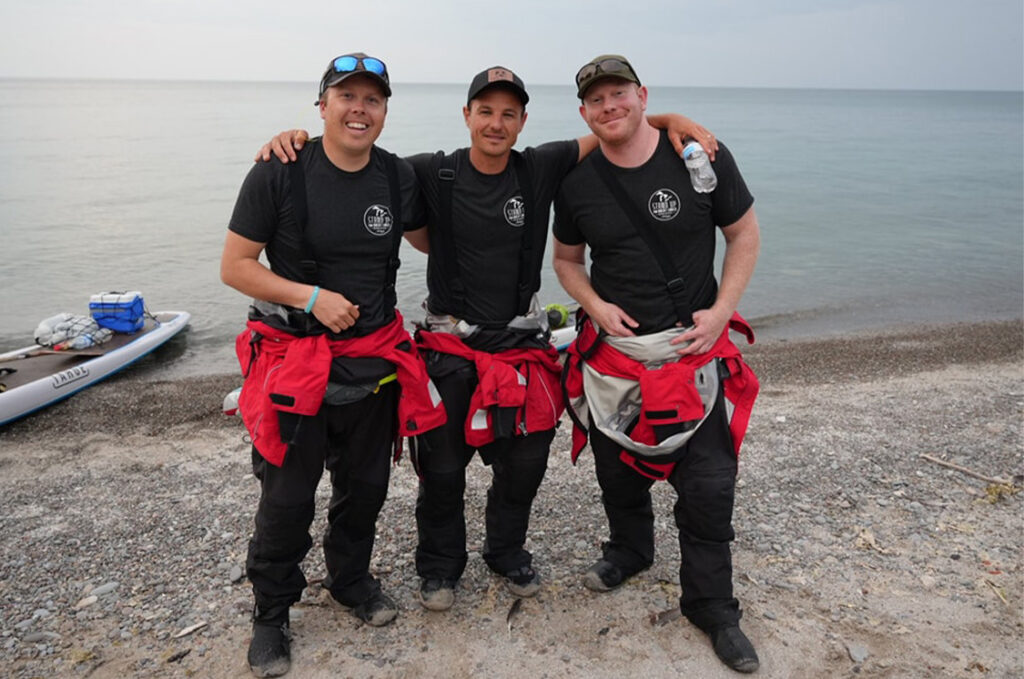 In an incredible journey marking the close of an eight-year-long quest, three Michigan friends have successfully paddleboarded across the five Great Lakes.
Jeff Guy, Joe Lorenz and Kwin Morris are men on a mission to save our freshwater beauties.
In efforts to support the lakes' ecosystems and bring awareness of these essential North American bodies of water, the group has paddled through thick and thin to help raise funds for numerous initiatives, including their own non- profit organization, Stand Up for Great Lakes.
What started as a dream to venture across Lake Michigan, quickly became a reality in 2015 as the group successfully traversed the state's waters. Soon after, Guy, Morris and Lorenz set out to conquer the remaining four lakes with their latest and final feat taking the team across Lake Ontario this past June.
This experience has given the group a newfound purpose as they continue on their path to not only protect the five Great Lakes but all rivers, lakes and streams in North America.
They are on a mission to educate, inspire and bring awareness to preserving the water's ecosystem. Stand Up for Great Lakes helps implement ecological and environmentally friendly practices that aid in preserving the lakes' inhabitants and plant life in an effort to secure a brighter and bluer future.