Renovate your home for the new year
Revamp and refresh by renovating with the top home trends for 2023.
With every new year comes a fresh list of forecasted interior design trends that inspire change. Whether you are looking to transform your entire home, refresh a bathroom or add a few small details, the new year is the perfect time to do it. A renovation can be an expensive and long process, but it is also the best way to tailor your home to your personal style so that you can enjoy your home your way. Stay up-to- date with 2023's trends so that you can renovate your home in style.
This year we are seeing a shift towards a strong personal style. "Whether you're a first-time homeowner, or just looking to refresh some rooms, your space is a reflection of you," says Sharon Donaldson, Home + Reno Show Director, Blue Ant Media. Fortunately, injecting your personality into your home can be as large or small a task as you would like. Tackle one room, or your entire home. "We're seeing so many exciting home-décor and renovation trends for 2023, with new colours, shapes and concepts to make your home truly your own," says Desta Ostapyk, Designer and Ambassador for Home + Reno Show 2023.
Reinvent your space by taking inspiration from 2023's newest home renovation trends.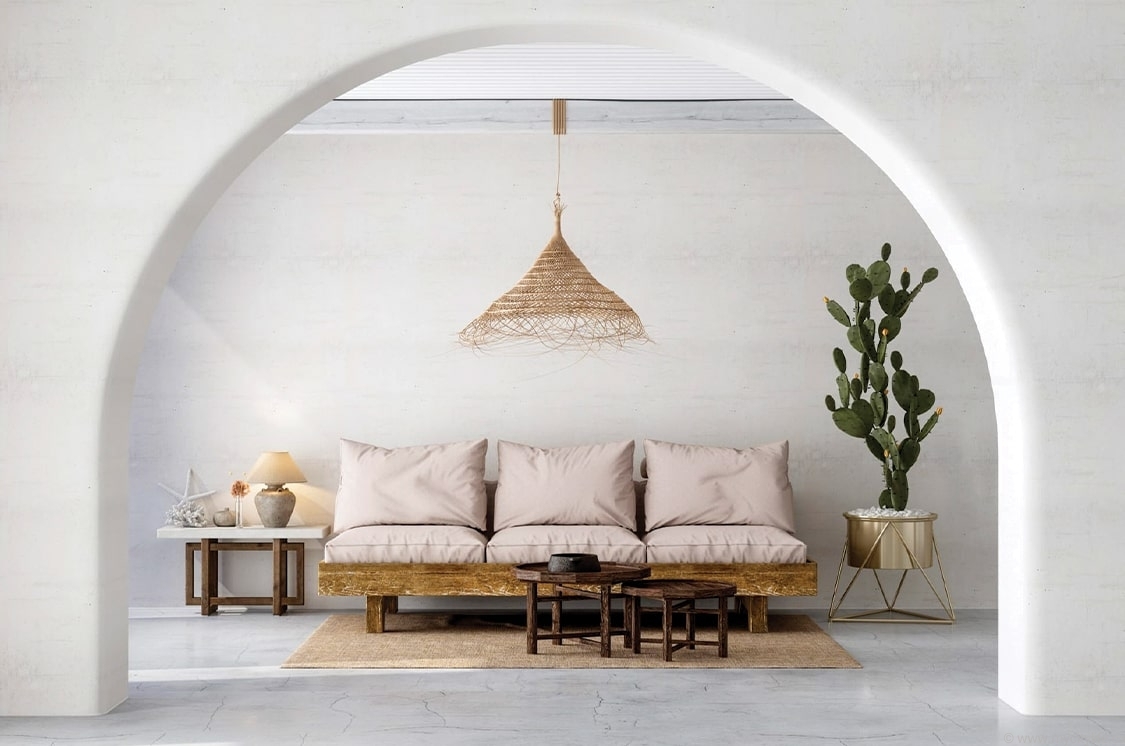 ARCHES & CURVES
Gone are the days of boring straight lines. Adding arches and curves to your home adds a contemporary and fresh feel that is always interesting to look at. Whether you choose to add this trend into your home in the form of windows and doorways
or furniture and mirrors, rounded edges are the perfect features to add detail to any space.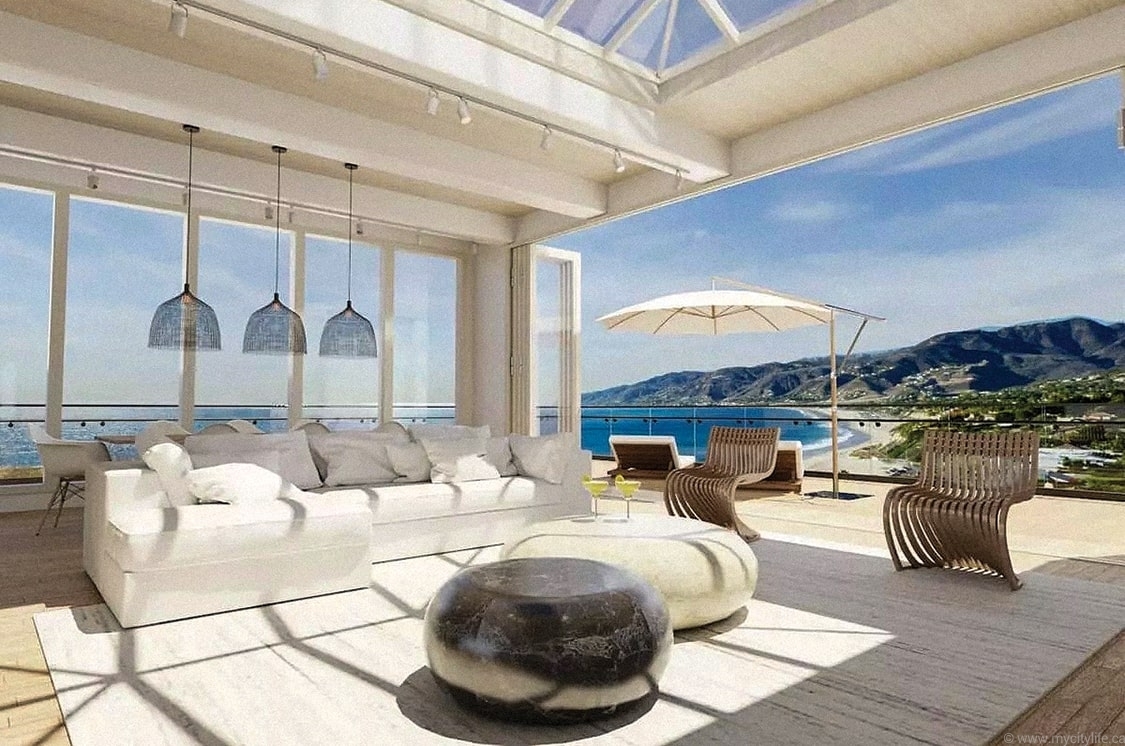 WELLNESS & COMFORT
You spend the majority of your time in your home, and it should feel like your own personal safe space. A feeling of calm in the home is the basis for strong mental health and well-being. To make your home feel like an emotional escape, create a new space where you can do your favourite hobby, such as working out, reading or painting, or refresh an existing space that needs some extra attention.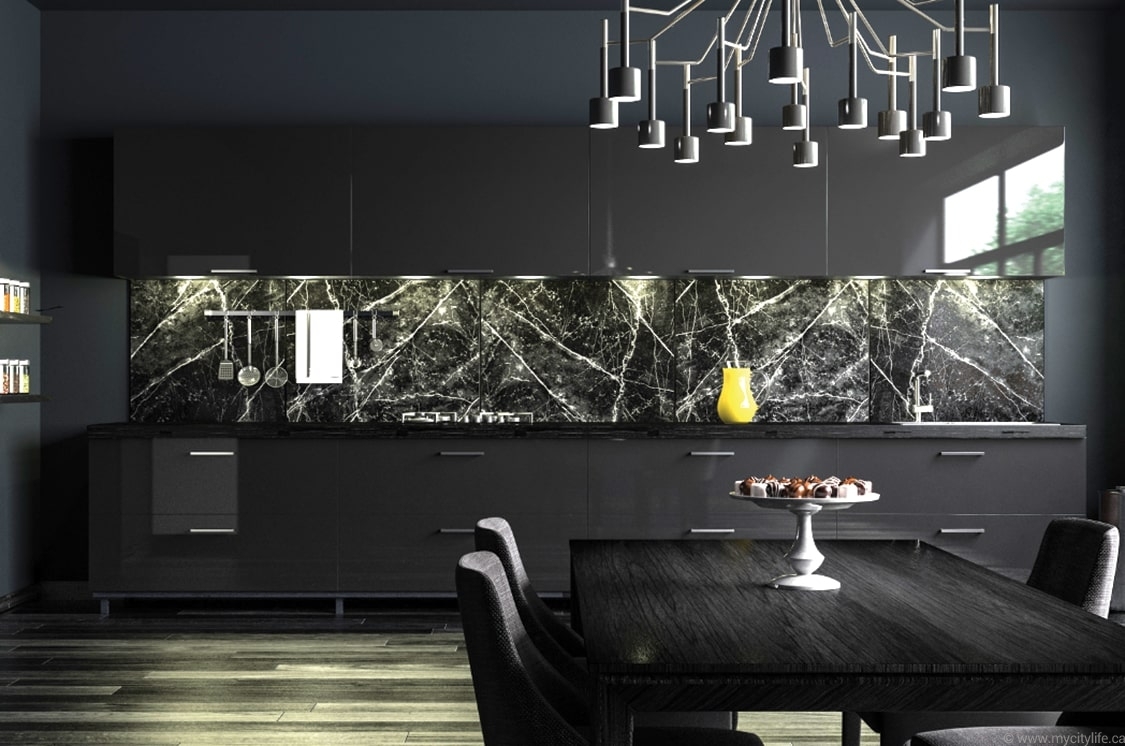 MOODY & DRAMATIC SPACES
We have seen both the dark academia and gothic trends come back for 2023 across all spectrums from fashion to interiors. "Moody living rooms and bedrooms" are even trending on Pinterest. Bring the drama to your home with dark, rich tones, textured fabrics and furniture.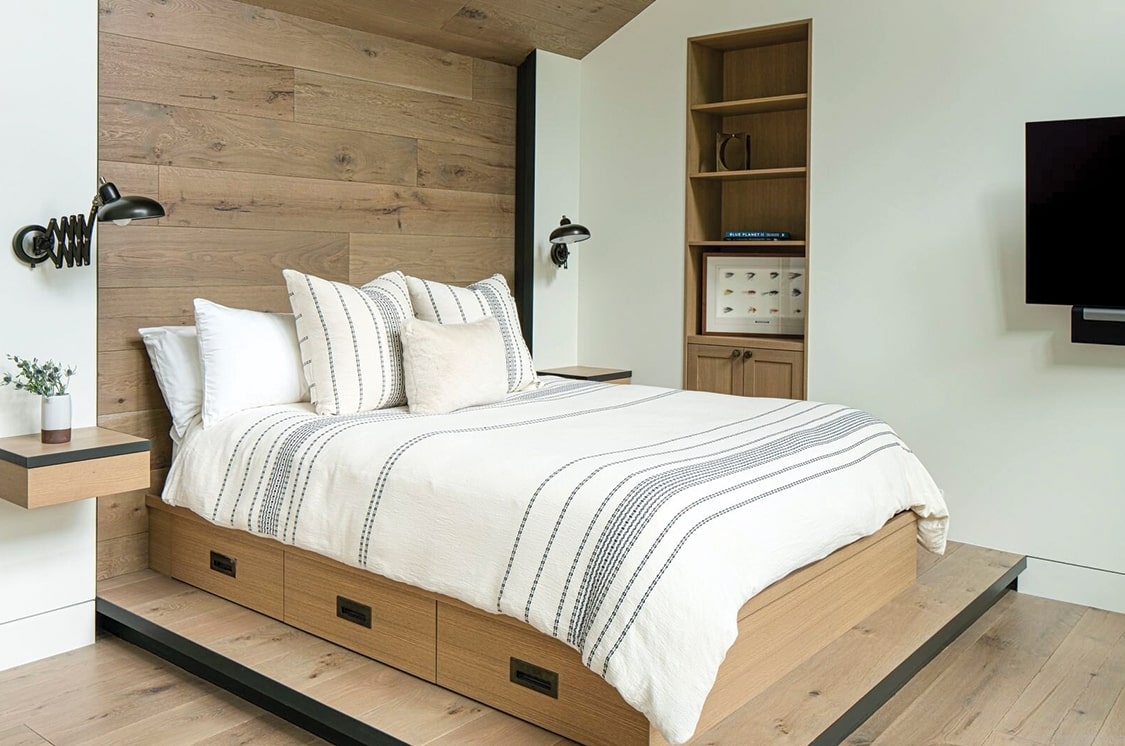 CLOSET ORGANIZATION
Nothing feels better than an organized closet, and a new year is the perfect time to get rid of all the things you haven't been using. This year's closed shelving is the perfect way to keep your closet chaos hidden. If you have little to no closet space, don't fret, as there are many options, such as under- the-bed storage or storage within other furniture.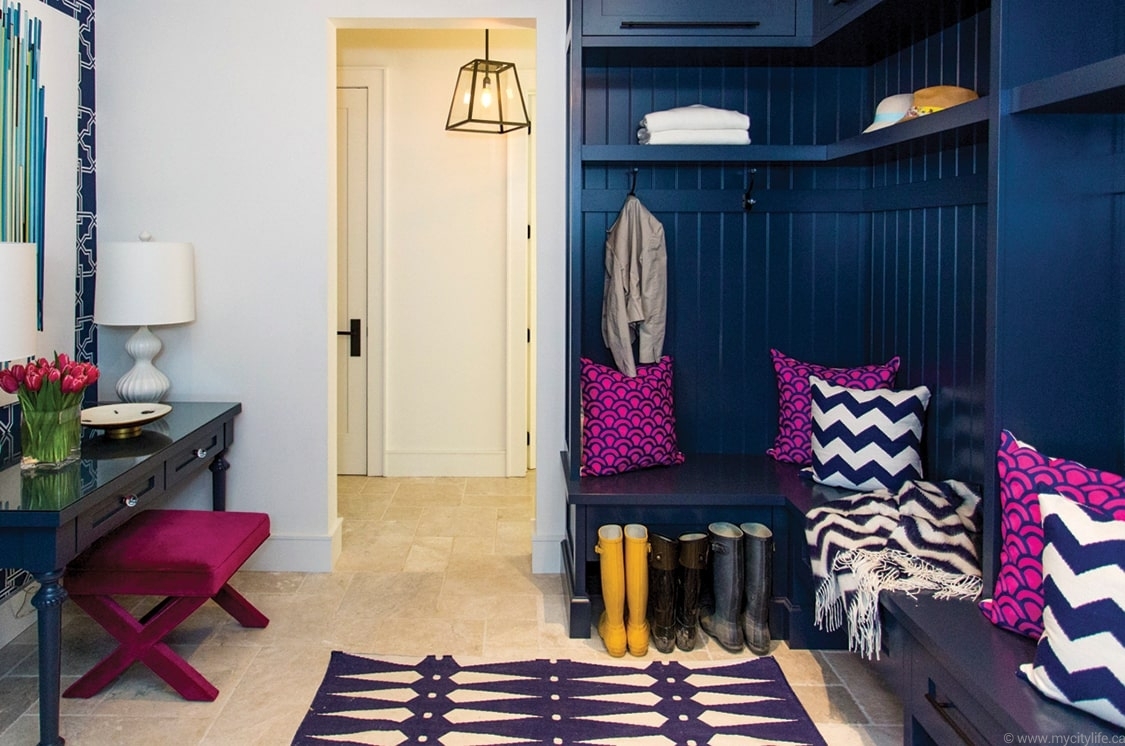 MUD ROOMS & LAUNDRY ROOMS
We often forget about the aesthetics of the most functional rooms in our homes. Even though mud rooms and laundry rooms may not be your favourite spaces to spend your time, they should still reflect you and your unique personality. Elevate your space with unique storage, beautiful lighting and curated colours.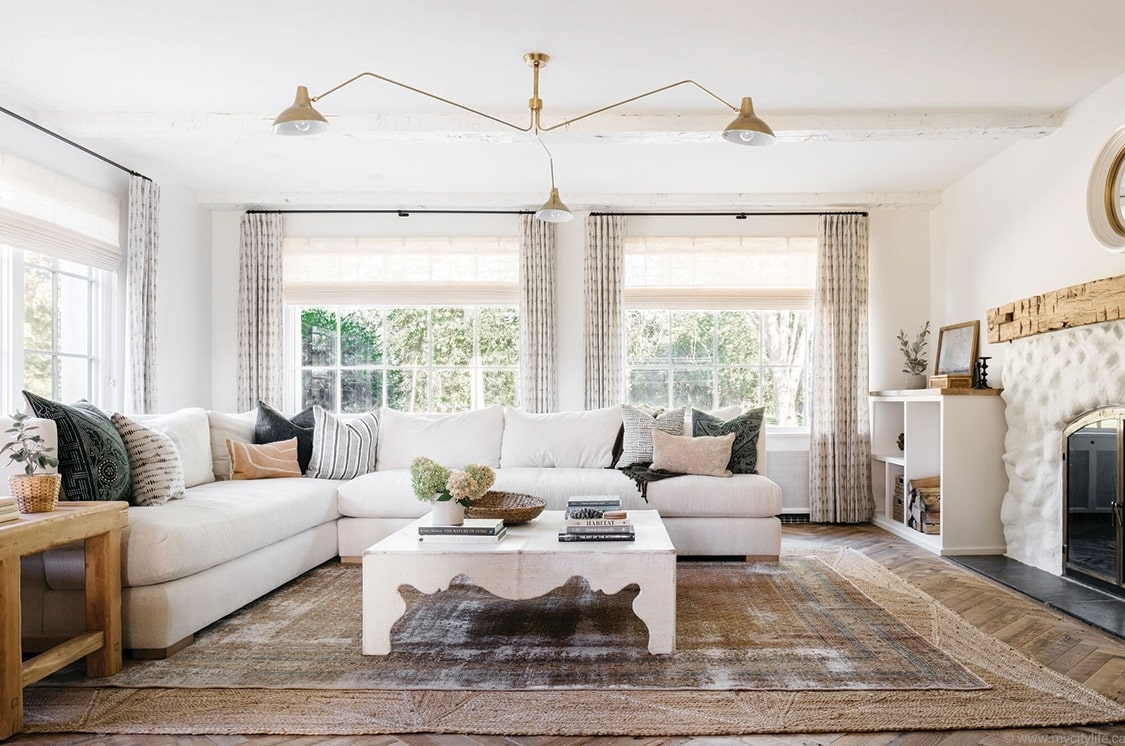 NATURAL LIGHT
During the winter months we experience shorter days with minimal sunlight; that means we need to optimize the natural light we do get. When doing renovations, add large windows, light colours and reflective surfaces to keep your home feeling bright.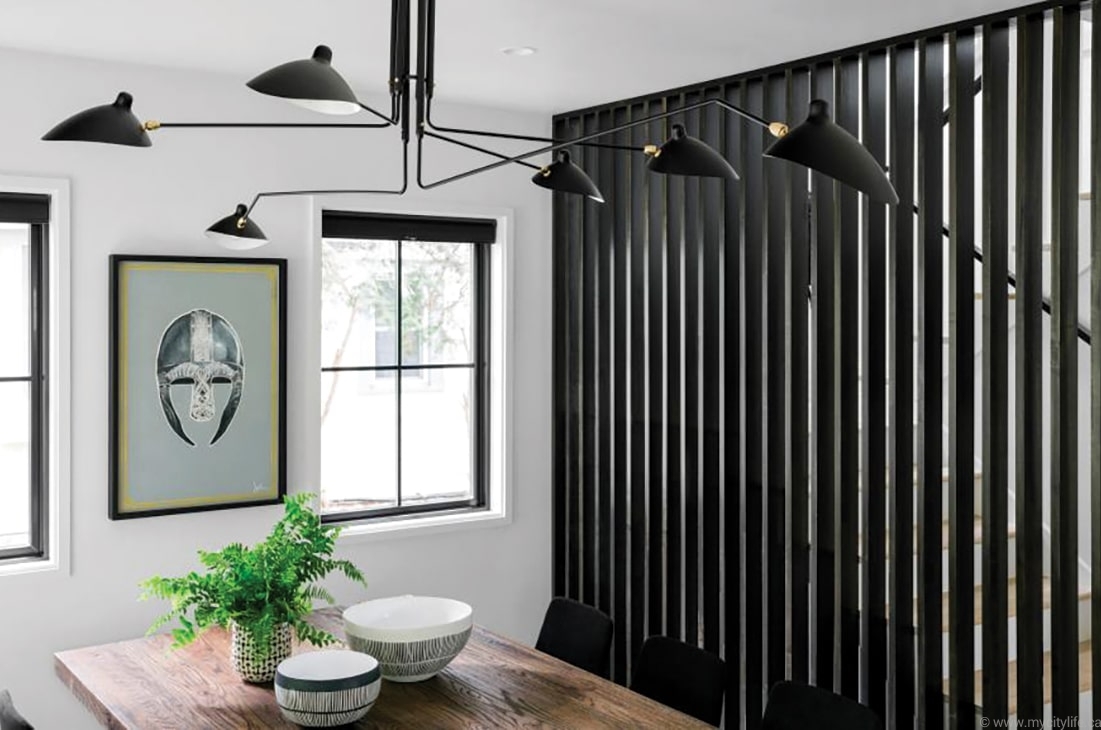 CHARACTER & DIMENSION
Adding character and dimension to spaces in the home isn't new. This is a trend that has stuck around for a reason. Adding slat walls and textured furniture, doors and wall features provides a luxurious look and feel to your home.