A1 Autostrada's Risotto alla Gorgonzola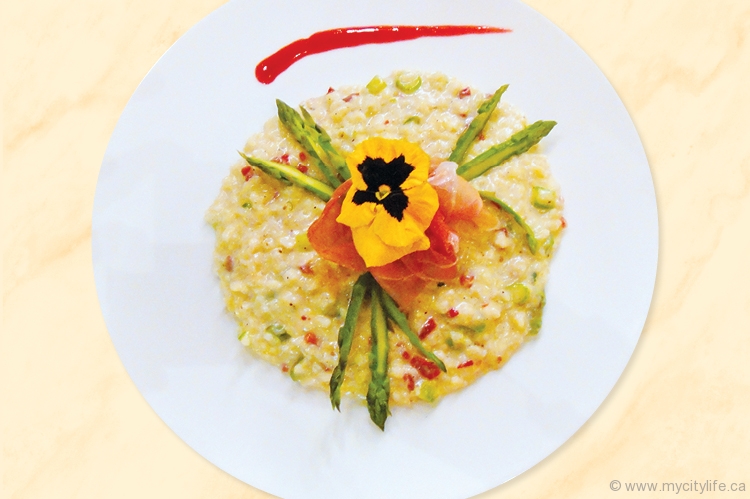 Compliments of A1 Autostrada's seasoned chef and risotto master Roberto Del Papa, this easy-to-prepare, traditional Italian favourite is the perfect addition to any dinner table as a side dish or as a comforting, feel-good treat on its own
Risotto alla Gorgonzola
Chef's recommendation:
Choose Galbani or Igor Gorgonzola.
Both offer a sweet and creamy finish to this dish.
Ingredients:
600 ml (2 ½ cups) Carnaroli Nano rice
100 ml unsalted butter
100 ml extra-virgin olive oil
100 ml mascarpone
½ medium-sized onion, minced
200 ml dry Prosecco
2 l vegetable broth
100 ml Gorgonzola
475 ml green asparagus, peeled, lightly blanched and diced
10 thin slices prosciutto (for garnish)
Serves 6

Preparation:
Sauté the minced onion in olive oil and half of the butter over a low flame until golden brown. Add the rice and stir until golden in colour. Add the white wine. Continue stirring and add a quarter of the broth, slowly. Simmer 10 minutes. Add
salt and pepper to taste. Repeat with broth until finished.
Add mascarpone, Gorgonzola, remaining butter and asparagus. Continue stirring until texture is creamy. Garnish risotto with prosciutto and asparagus.