My City, My Life
Real Vaughan residents share their chosen charity for the holiday season.
1. Why do you love Vaughan?
2. What inspires you to do what you do?
3. Best gift you have ever received or given?
4. What organization will you donate to this holiday season?
---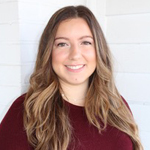 Dr. Laura Tari, Chiropractor and clinic owner of Movement Chiropractic & Rehab
@dr.lauratari
1. Vaughan is the only place I've ever called home. There is something truly special in treating people you have known your whole life.
2. I am able to put everything I have learned into practice. Knowing that what I do can help improve someone's quality of life makes it all worth it.
3. The best gift I have ever received was an exam survival kit gifted to me by my sister. It was a very thoughtful gift filled with all of my favourite things.
4. I choose to support DREAM (Dominican Republic Education Achievement Mission) this holiday season because I have personally witnessed the positive effect it has on the people and communities in the Dominican Republic. By providing funding for students to become teachers and doctors, [the program has enabled] these young adults to create change in their communities, escape absolute poverty and help others in their community prosper.
www.dream4dr.org
@dream4dr
---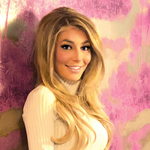 Dr. Rebecca Greenstein, Chief veterinarian and owner of Kleinburg Veterinary Hospital
@kleinburgvet
1. I grew up in Toronto, but have spent a decade caring for the pets in Vaughan. It has been amazing to watch the city flourish from old farmland into thriving communities. My commute in the Fall is my favourite, it's feels like I'm on a scenic country drive.
2. My clients come to Kleinburg Vet specifically for our proactive philosophy and health strategies tailor-made for each pet and for their doting owners. We make
appointments fun! I love that clients share their lives with us, and that emotional
connection is what makes my heart sing.
3. A puppy! Of course a vet would answer that! When I was in elementary school, my
parents surprised me with the puppy I had always wanted — a tiny little mini-
dachshund named Sammy, a.k.a Weiner. I'm an only child so he was literally my
furry brother. We even wore matching outfits! The love I experienced for him and
from him is the entire reason I wanted to be a vet.
4. There are so many deserving animal charities! Vaughan Animal Services is
particularly close to my heart. Kleinburg Veterinary Hospital works closely with this amazing shelter every single week, performing surgeries and caring for its rescue animals to get them healthy and give them their best chance of getting adopted out into loving families.
www.vaughan.ca/animalservices
---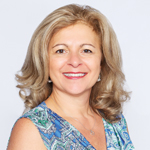 Enza Cianciotta, founder of Solenzi — Organic Italian Artisan Free-From Foods
1. Vaughan is the best place to shop for good-quality food — from Nature's Emporium and Coppa's, to St. Phillips Bakery — not to mention the great restaurants.
2. People's reaction to, and appreciation for, our products is the best validation. I started the business to specifically address a gap I found in the market as a busy working woman looking for healthy alternatives to feed my family, while staying true to my Italian roots of good-quality home cooking.
3. It was a special guitar that I gave my husband. He had been looking at this guitar for years. The look on his face when they handed him the guitar was incredible and a gift in itself for me.
4. The We Love You Connie Foundation is near and dear to my heart. It was created in memory of a very beautiful, brave and special little girl, Connie Guglietti, who also happens to be my niece. The foundation raises money and awareness for an incredibly under-funded and deadly disease called DIPG. Connie is dearly missed and by donating we feel that in a small way we can help other families who are given this devastating diagnosis. This holiday season, and every chance we get, we donate to the We Love You Connie Foundation to support improved care, promising research and hopefully a future cure for DIPG.
www.weloveyouconnie.com
@weloveyouconnie
---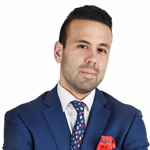 Corrado Arangio, Realtor, HomeLife/Miracle Realty Ltd. Brokerage
@corrado
1. I am of Italian origin and there is a big community here. Also, soccer was a major part of growing up and there are many soccer fields I can train at!
2. I believe that I have always been a people person. I love being on the ground, talking with people and getting to know their uniquely different stories. From soccer, to entertainment, and now real estate, I have learned a lot and my goal is to educate upcoming generations. It fills my heart to help people succeed, and I believe everyone can!
3. I'm grateful for my wife, family, friends and everyone around me. My best gift I would say is health and living happily and comfortably here in Canada, and in the Vaughan area to be exact, where we are surrounded by lots of opportunities to excel. I hope to continue giving back as much as I can and help people in need.
4. This holiday season, I will be donating toward the SickKids Foundation Toy and Game Fund. I look forward to putting lots of smiles on kids' faces!
www.sickkids.ca
@sickkidstoronto