Feverishly Good Cocktail Mixers!
With the holiday season upon us, planning for parties and creating that perfect cocktail to set the tone for what is expected to be a bright and bubbly night is just as much about the quality of the products used, as it is about the components mixed into each beverage. Fever-Tree, the world's leading quality crafters of premium mixers, believes every good drink starts with the mix.
Fever-Tree's current product range includes a variety of tonics, ginger ales, and sparkling mixers including their most recent launch, Sparkling Pink Grapefruit. With no artificial colours, flavours, or sweeteners, anyone can craft an artisanal cocktail without the loss of quality or taste. Behind the label of each bottle are thoughtfully sourced ingredients from around the world.
With the fall season well in play, and winter fast approaching, there are undoubtedly flavours that our taste buds seemingly gravitate towards. Dreams of festive holiday cocktails and nights out with friends begin to prance around our minds. Fever-Tree definitely knows how to enhance such fantasies with its decadent assortment of uplifting festive cocktail recipes. Such salivating beverages include a Spiced Sangria a Whisky & Ginger or a Rye and Spiced.
This season, treat your palate and your guests to artisanal cocktails that boast your bartending skills, using only the best, premium mixers in your holly jolly beverages from our friends at Fever-Tree. Happy crafting!
Fever-Tree Spiced Sangria
You won't find the traditional red wine in this Sangria, but a healthy pour of rum and a bright pop of orange-forward aperitivo bitters more than make up for its absence. The three types of ginger used in the Fever-Tree Spiced Orange Ginger Ale are responsible for the fresh green, chocolaty and earthy flavour of this aromatic and spicy long drink.
Ingredients:
3/4 Fever-Tree Spiced Orange Ginger Ale
2 oz. dark rum
1 oz. Aperol
Garnish: cinnamon stick, orange wedge
Process:
Add the rum and Aperol to a Collins glass, and then fill the glass with ice cubes. Top with Fever-Tree Spiced Orange Ginger Ale. Garnish with the cinnamon stick and orange wedge.
---
Fever-Tree Gin & Tonic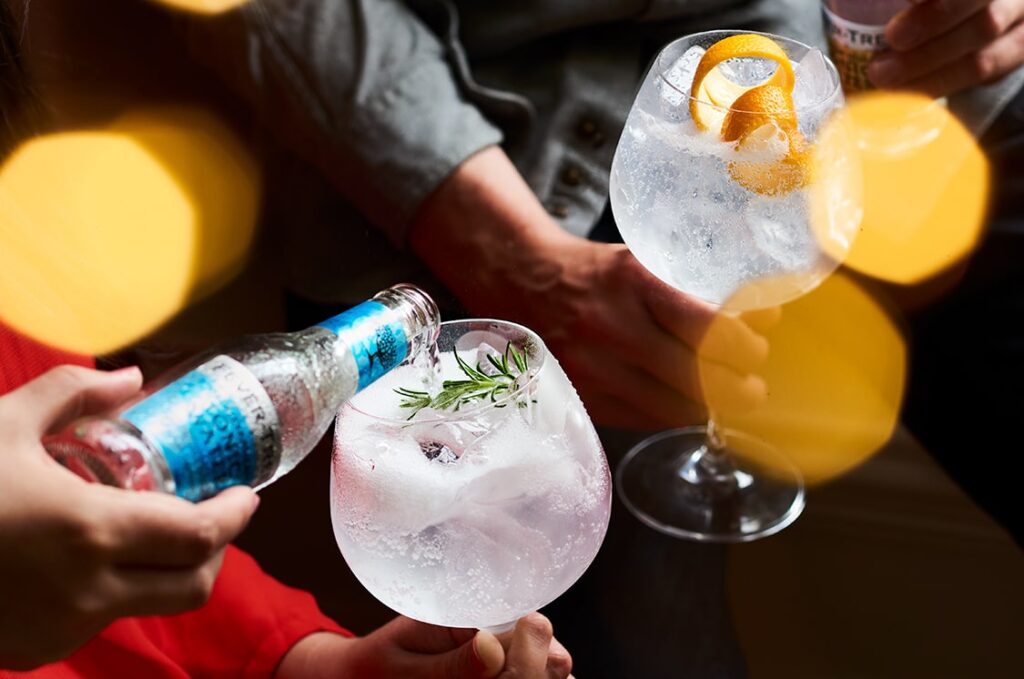 INGREDIENTS
¾ Fever-Tree Premium Tonic Water
¼ gin
Garnish: orange or lime wedge
METHOD
Pour gin into a copa or large wine glass over ice cubes and top up with Fever-Tree Premium Tonic Water. Garnish with an orange or lime wedge.
---
Fever-Tree Kentucky Mule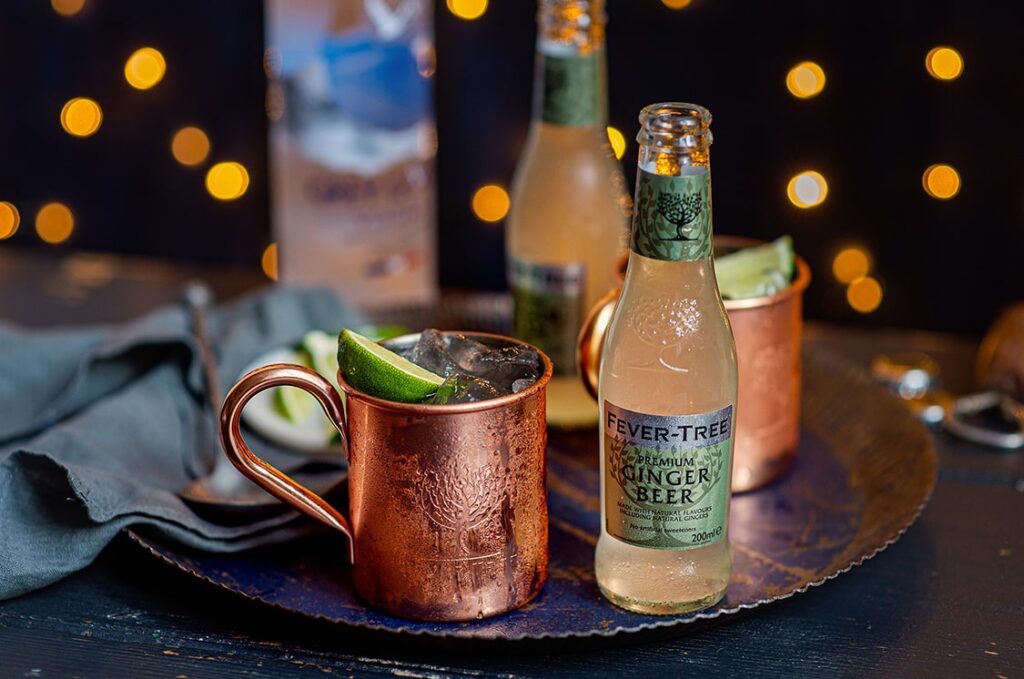 INGREDIENTS
¾ Fever-Tree Premium Ginger Beer
¼ Kentucky bourbon
Garnish: Fresh lime
METHOD
Add the bourbon and a squeeze of lime to a Moscow mule mug or a highball glass. Fill the mug or glass with ice and top with ginger beer. Garnish with a lime wedge or fresh mint sprig.
---
Fever-Tree Ultimate Whisky Ginger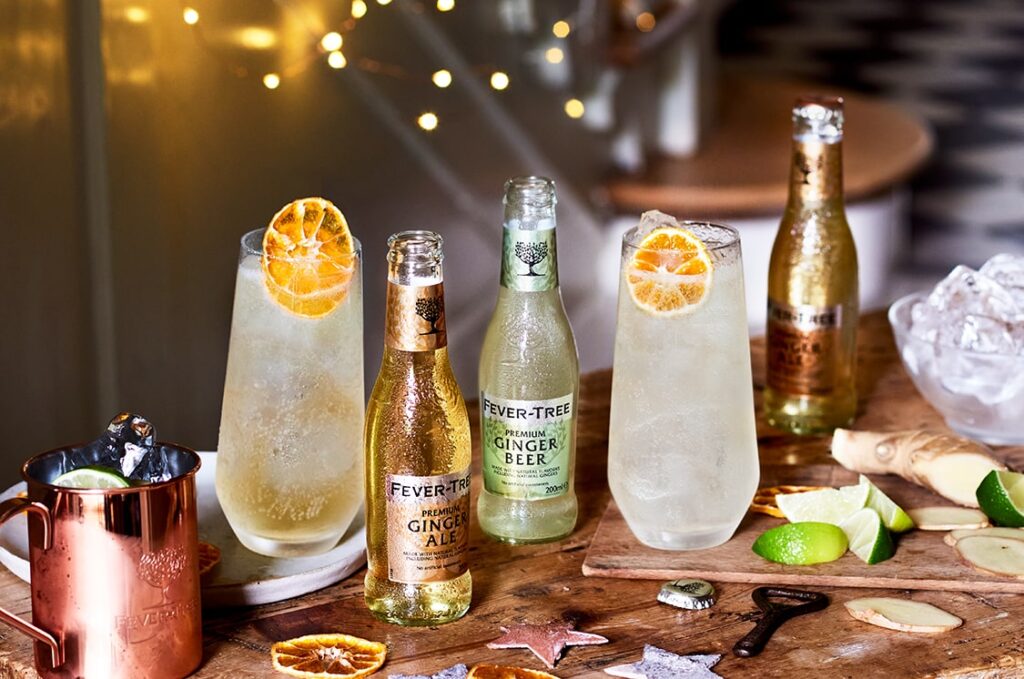 INGREDIENTS
¾ Fever-Tree Premium Ginger Ale
¼ whisky
Plenty of ice
Garnish: slice of orange
METHOD
Fill a highball glass full of ice cubes and pour in the measured whisky. Slowly pour in the Fever-Tree Premium Ginger Ale, give it a gentle stir and garnish with a fresh slice of orange.