Jump into Real Estate with Gervasi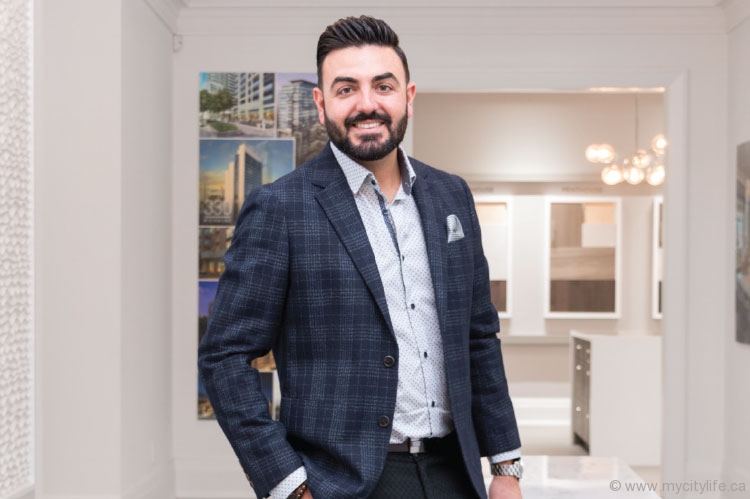 With more than 12 years of industry experience, sales representative Emilio Gervasi maintains his dedication to success through the ebb and flow of the market.
You could say that HomeLife/Metropark sales representative Emilio Gervasi is a natural-born salesman, although he would tell you it's a combination of raw talent and inspiration from his father that enabled him to become one of the top sales representatives in his office over the past 12 years.
Gervasi is no stranger to hard work. At a young age he began working in his father's business, selling mattresses to hotels across the province. Still following in his father's footsteps, by the age of 16, Gervasi had saved enough to invest in his first rental property in Barrie, Ont., and at 22 he purchased his first renovation property in Pickering, Ont. (a feat practically unheard of today). His father's passion for property investment initially sparked Gervasi's interest and involvement, helping him understand and hone the tricks of the trade.
Along with this inherited inspiration, the young investor had a relentless drive that fuelled his entrepreneurial fire. Gervasi became a licensed real estate agent in 2005 and has worked with HomeLife/Metropark ever since. His background in sales and experience in property investment have helped him grasp various aspects of the industry and have been invaluable assets to his clients.
If there's one reason to choose Gervasi, it's his transparency and his desire to achieve the best for his clients. From the get-go, this seasoned sales representative wants clients to know that his intention is simple: he wants to help them buy or sell their home with ease. "My passion to succeed is what drives my unparalleled work ethic to go above and beyond my clients' expectations," says Gervasi.
To Gervasi, what's most important to any successful business arrangement? "Having a good character and good mindset is crucial," he says. "I show the clients that I know what I'm doing and I value the fact that they've chosen me to help them sell or buy a home."
Gervasi is excited about the current buyer's market, but cautions purchasers to visit the bank to get their affairs in order before starting the hunt. "The worst is when buyers have found their dream home and get too far in the process before realizing they aren't in the right position financially," warns Gervasi about new mortgage rules. "I hate to see clients disappointed and do my best to mitigate the risk from the start."
Gervasi pulls out all the stops to help his clients sell their home. This includes paying special attention to each client's wishes and investing a great deal of his time into the relationship. "You have to plant seeds and nurture those relationships — that's always been my philosophy," Gervasi says. He also shares his secrets for the perfect listing: flawless staging, tactical advertising and an incredible amount of time and energy.
With experience comes great mentorship. Gervasi provides his clients with expert advice on everything from first-time buying to fair property assessments and ideal listing prices. "Honesty is the best policy. I tell my clients if the price they're looking to list at is unrealistic. I spend a lot of time and money on my listings, so I want to put my clients in a position to sell," says Gervasi. "I would rather do a good job at market value and get it sold than have it sit."
To be sure, this mentality is behind Gervasi's number of referrals, which account for nearly 95 per cent of his business.