Pablynie Calabro: Bringing Her Beverly Hills Experience to Kleinburg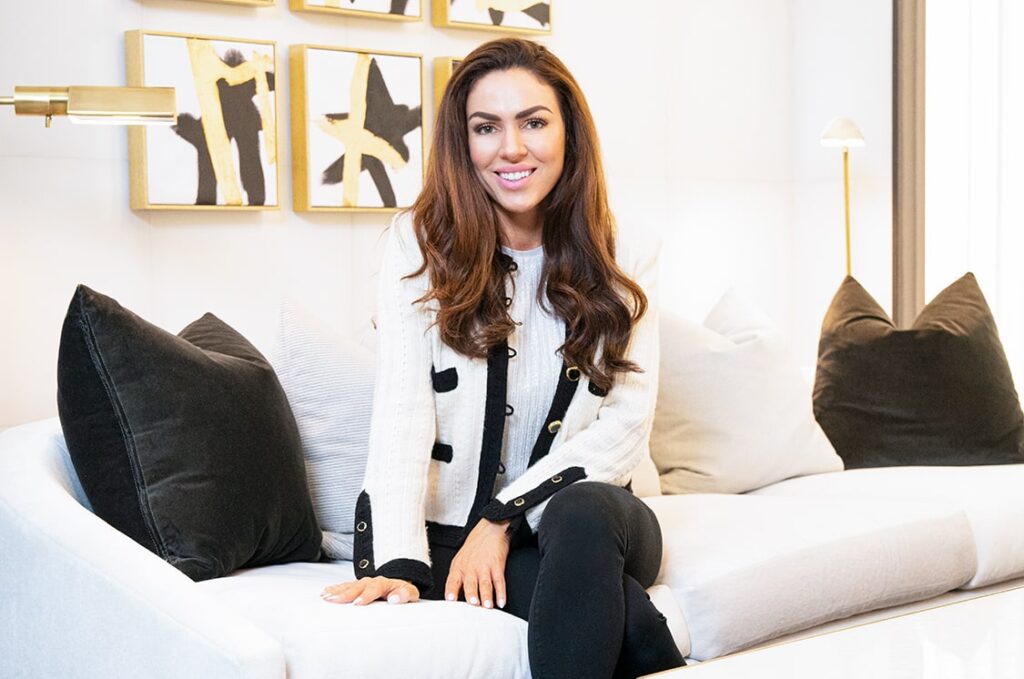 When it comes to helping clients buy or sell properties, Pablynie Calabro is the person to call. After earning her real estate licence in California in 2005, she worked with the Sotheby's Beverly Hills team, selling chic luxurious properties the area is known for. "The experience of dealing with discerning buyers, sellers and multimillion dollar transactions was invaluable in transitioning to the Kleinburg and GTA market, which has numerous homes in the same price range as Beverly Hills' $4 million median price." With renewed enthusiasm and her international real estate perspective, Pablynie has a packed portfolio as a member of Forest Hill Real Estate Brokerage.
Pablynie assists clients build wealth by wisely investing in real estate. With a warm and friendly approach, she has a tireless determination to help individuals find their dream home and investors find their next profitable project.
Pablynie has earned the respect of her clients by working diligently on their behalf, always offering them candid advice, and her seasoned expertise ensures that emotions don't negatively impact their decisions. "A purchaser of a long-term family home has different drivers and criteria than a builder, developer or an investor of a flipping project or a rental income property. Knowing when to walk away from competitive bidding and when to raise your bid due to seeing value where others don't, is part art and part skill," she says. "Emotions can definitely impact decisions, they need to be kept under control, and that's part of the value I bring. Depending on the type of buyer you are, with historically low interest rates, low inventory and high demand for real estate, carefully studying your market is vital in arriving at a selling or purchasing price."
"Moving to a new home, finding an investment property or discovering that ideal lot or home for a development project should be exciting and profitable, not nerve racking or overwhelming. I commit to assisting my clients with all the details to minimize risk; making the experience enjoyable and stress free," she says.
"Moving to a new home or finding an investment property should be exciting and profitable, not nerve racking or over whelming."
"I really enjoy and take pride in helping people improve their lives and financial situations. My business is based on referrals, so I believe in giving 100 percent effort to ensure all my clients are completely confident and satisfied with their real estate experience."
While Pablynie feels her clients would describe her as a "tough negotiator, knowledgeable and friendly," she can also step back and appreciate what matters most in life. When asked how she would define success, she says, "it's obvious that time well spent with family and friends makes you truly blessed; however, waking up everyday to do something you love, while positively impacting people's lives, I believe, is what makes my life truly fulfilling."
Pablynie's savvy expertise can help you with your next purchase or sale; feel free to call for more information on how you can maximize your real estate investment.
10522 Islington Ave., Kleinburg. ON
For all real estate inquiries, call 647-870-8477
[email protected]