Northern Karate Schools: Experience Matters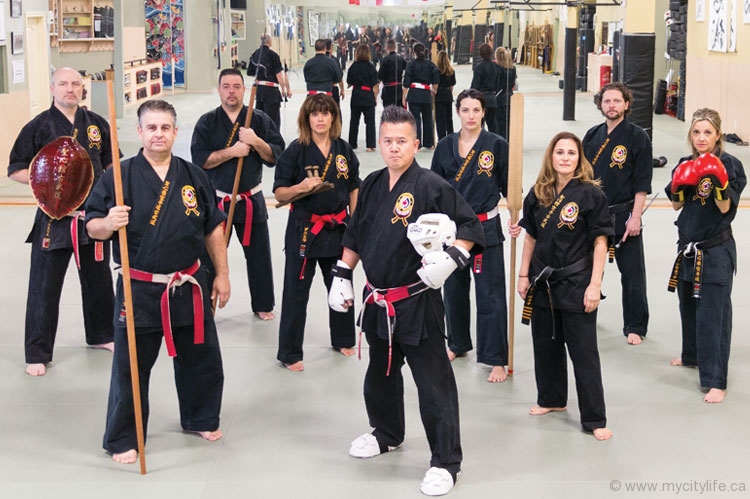 After 45 years in the business, Northern Karate Schools knows that the secret to a student's success lies in its teacher's experience.
With its 12 locations across the Greater Toronto Area and output of thousands of well-trained, confident students over the years, it's no wonder Northern Karate has been voted the best martial arts school by the Vaughan Citizen for the past eight years and by Top Choice — Vaughan for the last five. According to Cos Vona, director of the Rutherford Road location, it's a testament to the fact that experience truly matters.
Northern Karate was founded in 1972 by 10th Degree Black Belt Cezar Borkowski, one of the few foreigners to be recognized in the birthplace of karate — the Japanese island of Okinawa. Today, Vona and his team carry on Borkowski's legacy by maintaining strict standards for their educators. Many of Vona's teachers have more than 30 years' experience, and paired with the school's reputation for providing karate programs in local schools, the staff at Northern Karate have mastered the fostering of organic and meaningful growth in their students.
"Experience matters because, in turn, it means the students' learning experience at the school will matter," says Vona, who has more than 40 years of training in martial arts. "We bring a lot to the table in terms of educating kids, not only in the attributes of the martial arts, but how to carry it on in their daily life so they're now more confident, well-adjusted, focused kids."
Offering a comprehensive menu of award-winning programs that range from the traditional karate and Kobudo (weapons training) to the more modern (Camp Black Belt, Realty Check: Real Defense for the Real World, Grappling and more), Northern Karate has become known and loved by students of all ages for its life-changing, self-enhancing curriculum.
"It's the years of rich experience that really set Northern Karate apart from the rest," says Vona.
For school locations, visit www.northernkarate.com
photo by carlos a. pinto / dolce media group