Life, Liberty and Justice – Creating Equality with Michael Tibollo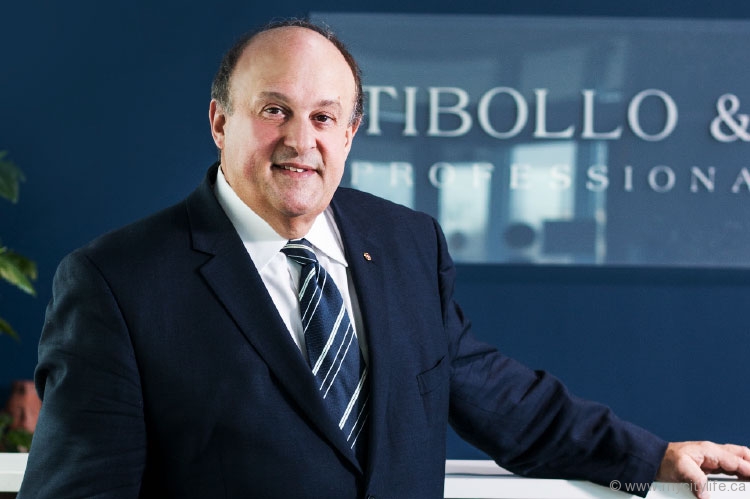 Tibollo's long-standing passion for serving others has led to much personal and professional success, ensuring a better quality of life for everyone around him.
People's heroes tend to be someone they admired growing up, someone they aspired to be. These heroes are often athletes, musicians and celebrities. But not everyone grows up idolizing a president.
Michael Tibollo, lawyer and principal of Tibollo & Associates, found his childhood idol in none other than Abraham Lincoln, 16th president of the United States.
When Tibollo was eight years old, he was given the kids' version of Abraham Lincoln's life story, and the words "every man is created equal" changed his life. "The work that Lincoln did to fight the oppression made me realize that he was the kind of character I wanted to be. I wanted to be a person who stood up against injustice. A person who stood up for people that are vulnerable in our society," Tibollo says.
As Tibollo's aspirations aligned with President Lincoln's, so did his trajectory. When Tibollo found out Lincoln was a lawyer, he wanted to be one, too. (He also wanted to be president of the United States, but that dream was unfortunately shattered when he learned that he had to be born in America, in order to qualify.)
Now, Tibollo has more than 30 years of experience practising in the areas of corporate and commercial law. Born and raised in Toronto and living in Woodbridge, Ont., Tibollo has worked with families, corporations and small businesses, both locally and all over the Greater Toronto Area. Tibollo & Associates works in every area of law except criminal, and the law firm is well versed in the needs of the community. All of the firm's lawyers, including Tibollo himself, dedicate between 100 and 200 hours a year to not-for-profit work.
"If I had to distill myself down to my essence, I would say that I am the type of person who wants to be of service to everyone in my community and make sure that the most vulnerable, the different, the people who aren't white Anglo-Saxon or Caucasian are all included in the things that we do," Tibollo says.
Tibollo also serves the community in a multitude of other ways by being part of several organizations. One of these is Caritas: The School of Life, a therapeutic community for people living with mental health issues, of which he is chair.
"Mental health is a huge problem in our society, and we don't seem to get it. As a result, it's very costly to our society from a health-care standpoint. I'm convinced that by providing services in those areas, we can do a great deal to help people who wouldn't otherwise live a normal life," Tibollo says.
As an example of his level of dedication, Tibollo is in his second year of obtaining his PhD in clinical psychology, allowing himself not only years of experience, but also the proper education and knowledge of mental health issues. Additionally, as a beekeeper, his 56 hives are used to generate $50,000 annually, and every cent is put right back into funding Caritas.
Tibollo says that "it's really important that politicians and leaders understand that we have to keep every element of our society healthy if we expect our society to fulfill its role of being a safety net for people who are vulnerable."
As someone who wants to help people and had aspirations to be president, it is no surprise that he is interested in politics. To this Tibollo says: "I have done as much as I can for organizations that I have worked with being on the outside. As a result of that, I believe the only way I can do more to help and to provide better service is to focus my attention on making a difference politically and advocating on behalf of people with special needs, addictions and mental illness."
From admiring Lincoln to following in his footsteps, Tibollo is making his dreams of creating equality and freedom for all a reality.
133 Milani Blvd. Suite 100, Woodbridge, Ont.
905-850-2269
www.tibollo.net