Working with the Elements to Reveal Exquisite Outdoor Experiences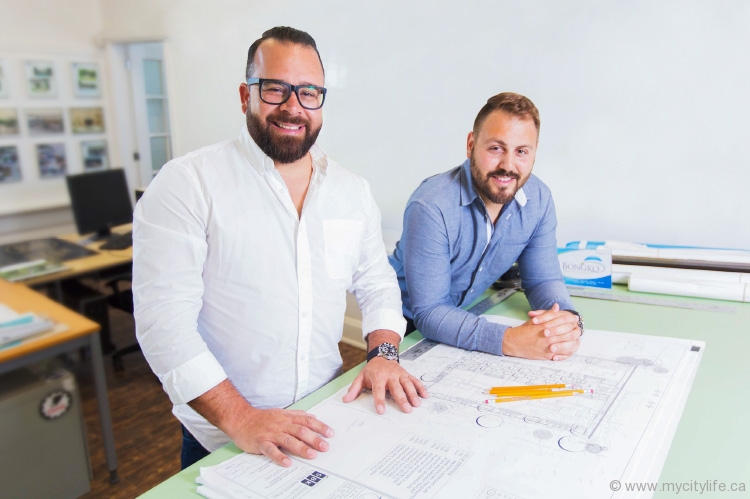 Bongro's integrity and craftsmanship are creating unique designs that exceeds the clients vision for the greatest of accomplishments.
The very foundation of a solid business is its passion and the people who inspire the work. Since 2006, the craftsmanship that has gone into every beautiful landscape and backyard oasis by this Vaughan-based landscaping company has been the concert of the clients' vision and the professional work of master builders — the likes of Sal Zambito and his partner Daniel D'Avella, proud owners of Bongro Landscape Group.
Their commitment to providing the highest degree of customer service is based on timeless principles of integrity, trust and quality. They excel in crafting designs, creating outdoor experiences and maintaining landscapes for each of their clients. Their dedication to craftsmanship has given them the skills to expertly tackle challenging situations, wherever they are bound to arise.
As we dive into the details of their process, D'Avella states honestly, "the beginning stages can be pretty messy. It's landscaping, so it's muddy — it looks like we're just making a mess," he smiles, "but by the time we're done and we're doing the final cleanup on the property, you see the smiles on the customers' faces. That's the most gratifying part of it."
Their reputation precedes them, as they are celebrated among their many clients who have become like family to them. It is family that is the cornerstone to their business approach — "we are a family environment. Daniel and myself, Rosy in the office, everyone is part of the family," says Zambito, "and a family that sticks together stays together." The strength acquired from this union has been shared by clients who entrust Bongro with complex projects within their budgets. This foundation of trust they establish with their customers is of utmost importance to Zambito and D'Avella.
Their client focus has created lasting relationships that require both integrity and transparency — qualities that Zambito embodies. "You've got to hear what the clients want, and you've got to get what they want to achieve out of their backyard." This careful tending to their clients is how Bongro delivers the best results.
They consider every aspect of every project, from the client's budget to their vision, all in order to reveal the client's innermost style. "No two jobs are ever the same," says Zambito. "We strive to achieve a different look for the individual clients; this way, we are not doing the same repetitive look on every customer's home."
It is clear that passion fuels this company, and its clients can expect transparency when issues arise — followed by a solid and beautiful masterpiece that will emerge from the messy soil.
Zambito tells us, "I'll never forget, my dad did this with me 37 years ago, driving down the city and saying to me, 'I did those front entrances.'" And now Zambito can say the same to his own kids. Always exceeding clients' expectations, Bongro reaches for the top by laying the foundation of true workmanship.
13175 Weston Rd., King City, Ont.
905-669-5499
www.bongro.ca