Brain Power: Formative, Exciting & Enlightening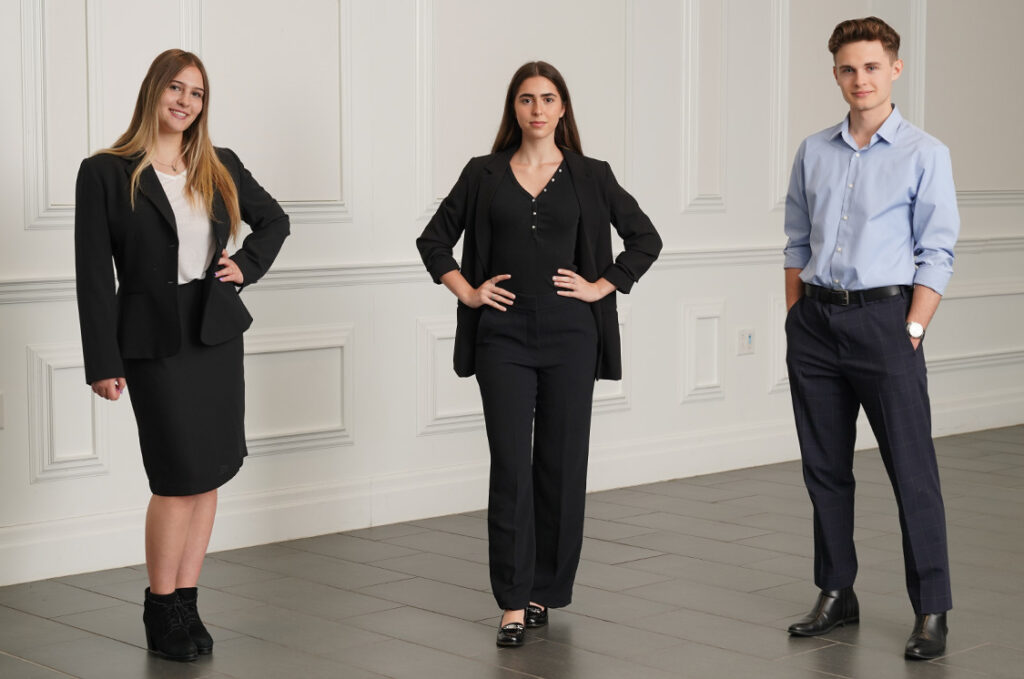 Brain Power Alumni have incredible academic histories, amazing career trajectories and inspiring success stories.
Brain Power Enrichment Programs Ltd. has a more than 30-year history of successfully delivering a transformative teaching model that inspires a passion for learning. Their unwavering values and student-centred approach have helped their students thrive inside and outside the classroom.
"The student involvement is just top- notch. They consistently bring their students back again to participate in extracurriculars, events and administrative activities. They can take one of their students and make them one of their professionals," says Brain Power alumnus Sam Gorman. Now studying at York University's Schulich School of Business and a Public Speaking Associate Instructor at Brain Power, Gorman credits all his success to his Brain Power experience during his teenage years. He admits that he was "far from a star student," but due to Brain Power's personalized teaching style, a lot of what he learned he never forgot, things that he otherwise would and could not learn at school. Through the years, Gorman has earned personal and professional achievements because of Brain Power's impact. He was a selected speaker at Think Tank 2017 and achieved 1st Place in Ontario's Speaker's Idol 2018 competition.
After waling through the doors of Brain Power the first thing Alexandra Rebarbar noticed was an emphasis on the love of learning. Brain Power's objective is to ensure that students aren't memorizing content, but understanding it. Over my five years as a student, I began to cultivate this love of learning," says Rebarbar. She was invited to the Association of Bright Children of Ontario event as a student speaker to represent Brain Power. There, she met accomplished alumni and fellow students who shared that same love of learning and motivation. That was the moment she realized how unique and what a great opportunity Brain Power is. Rebarbar now works at Brain Power part time as an Associate Ambassador and she is a student in an elite science program with aspirations to pursue business in her post-secondary education. "I've been more interested in business because of Brain Power. Having many interactions with parents and students, I learned how their business strategy is firmly developed from the needs of the parents and the students."
"You can list so many words to describe Brain Power — love, appreciation and happiness — but the community itself is why everybody returns. They take care of the students," says Eden Schneider. During her childhood summers, while other kids were swimming in pools, she was engineering robots in her robotics class at Brain Power. All the things that made Brain Power special, from the teachers that were passionate about the engaging courses they taught to the great life lessons Eden learned, have led to her own career as an operational specialist at Brain Power. To be the best teacher to her students, she learned, was to be their best friend. "When you have that sense of respect that goes both ways, your students will also be more appreciative and engaged," says Schneider. Brain Power is a community that stands by its students and offers opportunities that will develop the formative stages of the student's life beyond the classroom. Sam, Alexandra and Eden stand by that. They encourage all current and future Brain Power students to persevere and make the most of every opportunity that comes their way.
905-303-5457
www.brainpower.ca
@brain_power_enrichment