York Region Mourns Victims Of Ukraine Airplane Crash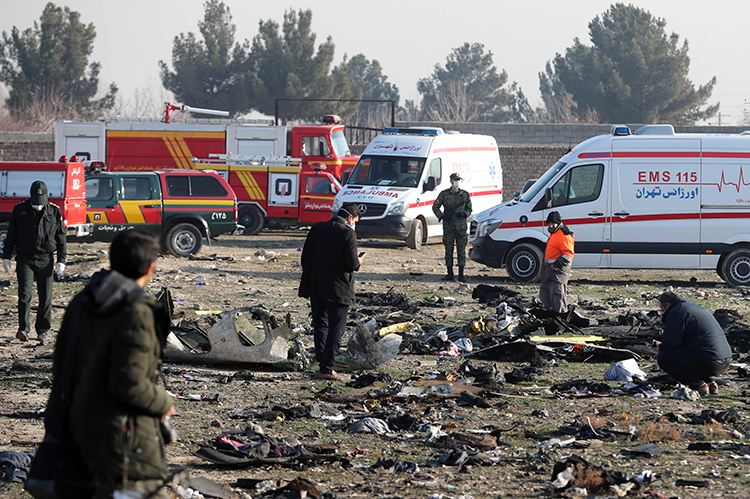 Communities from coast to coast to coast in Canada were sent into shock on Jan. 8 with the news of Ukraine International Airlines flight PS752, which crashed just minutes after taking off from Tehran, Iran, en route to Kiev. Just three days later, Iran admitted it had mistakenly shot the plane down with a missile, blaming the act on 'human error' as its military believed the aircraft was a US cruise missile heading for a sensitive Iranian military target.
The crash of the Boeing 737 claimed the lives of 176 people, including a reported 57 Canadians, many of whom lived in the York and Greater Toronto Regions.
Iran promises an open, thorough and transparent investigation into this terrible tragedy. The missile theory was suspected from the very beginning by intelligence services in Canada, the United Kingdom and the United States, supported by disturbing video of the crash, the fact the pilots made no mayday call, and that witnesses reported seeing the jet on fire for its last 60 seconds before impact.
The incident raises more questions for civil aviation regarding the fact the airspace over Iran was even open to civilian flights. In this era of global travel, how do airlines plan to deal with flying over volatile war-torn areas such as Iran, Iraq, Syria, Yemen and Afghanistan?
Memorials and vigils for those who died are being held made even more painful as the personal stories of those who lost their lives are shared by family and friends.
"The world continues to be shaken by the recent crash of Ukraine International Airlines flight PS752, which claimed the lives of 176 people, including 57 Canadians," says Vaughan Mayor Maurizio Bevilacqua in an official statement. "As public reports further unfold, the pain and profound sense of mourning runs deeper into communities like our very own. We now know that among the innocent lives lost in this tragedy, there are professionals, students and countless other connections to Vaughan families, friends and neighbors across York Region."