YORK REGION IDENTIFIES FIRST CONFIRMED CASE OF COVID-19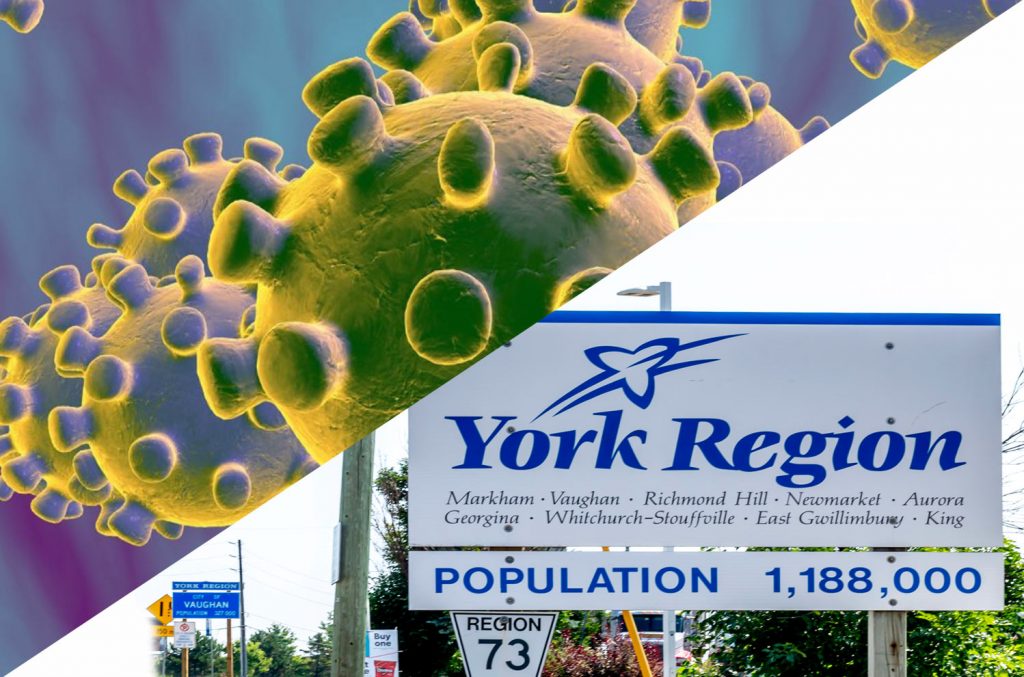 The Regional Municipality of York announced on Saturday, Feb. 29, the first positive case of COVID-19 in the City of Richmond Hill.
The 34-year-old woman travelled on three flights from Iran back to Richmond Hill via Denmark within the last week and is now in self-isolation at home. She developed symptoms prior to her return from Iran and was symptomatic while en route.
On Feb. 27, the individual was tested and assessed at Mackenzie Health Hospital in Richmond Hill and quickly isolated. The risk to York Region residents continues to remain low and at the present time there is no evidence of community spread within York Region.
Upon landing at Pearson Airport from Denmark on Feb. 26, the woman boarded GO Bus #40 at Pearson's Terminal 1 at approximately 3:55 pm, travelling eastbound and sitting in the upper deck, with a final destination of the Richmond Hill Centre Terminal.
All individuals who travelled in the business class section on Feb. 25 of Qatar Airways flights QR 483 and QR 163, Air Canada flight AC 883, and who sat in the upper deck of GO Bus #40 on Feb. 26, may have been exposed and are asked to contact York Region Public Health at 1-800-361-5653, Monday to Sunday, 8:30 am to 8 pm, to determine if any further assessment is required.
All York Region residents can take the following steps to protect themselves, not only from new and emerging diseases, but from the common cold and flu:
– Wash your hands often with soap and water or alcohol-based hand sanitizer
– Sneeze and cough into your sleeve
– Avoid touching your eyes, nose and mouth
– Avoid contact with people who are sick
– Stay home if you are sick
Regarding the use of masks:
Your workplace (specifically health and wellness locations) may have specific requirements or policies around mask use. However, for school, work or other public settings (outside of health care where there may be existing policies in place), there is no need to wear a mask to protect against COVID-19 if you are feeling well.
Health officials state that wearing a mask while feeling well can actually present some risks, as you will be putting your fingers up and down on your face adjusting the mask or removing the mask, and putting your fingers next to your eyes.