We Could Use A Hug The Most During Our Physical Isolation, Finds New Angus Reid Poll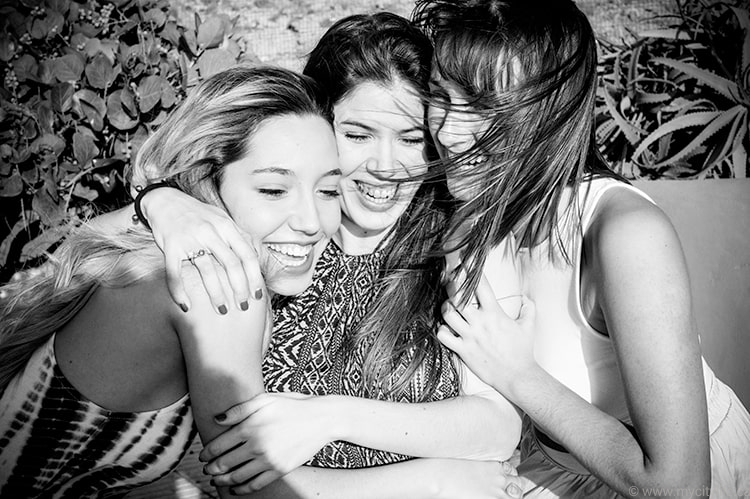 We are all missing many things during our physical distancing and isolation as a result of the COVID-19 pandemic, such as going to work, shopping, going out for dinner with friends or going to a ball game. And physical contact — something as simple as a hug — has emerged, perhaps not surprisingly, as the thing Canadians are missing the most during this quarantine, according to a new public opinion survey from the non-profit Angus Reid Institute.
Now in our fifth week of isolation, hugging family and/or friends was listed by 45 per cent of respondents as the thing Canadians were most looking forward to when things "get back to normal." This statistic was well ahead of reconnecting with people at 34 per cent, or going to a restaurant or bar at 31 per cent, both of which were ahead of going back to work, listed by 16 per cent of respondents.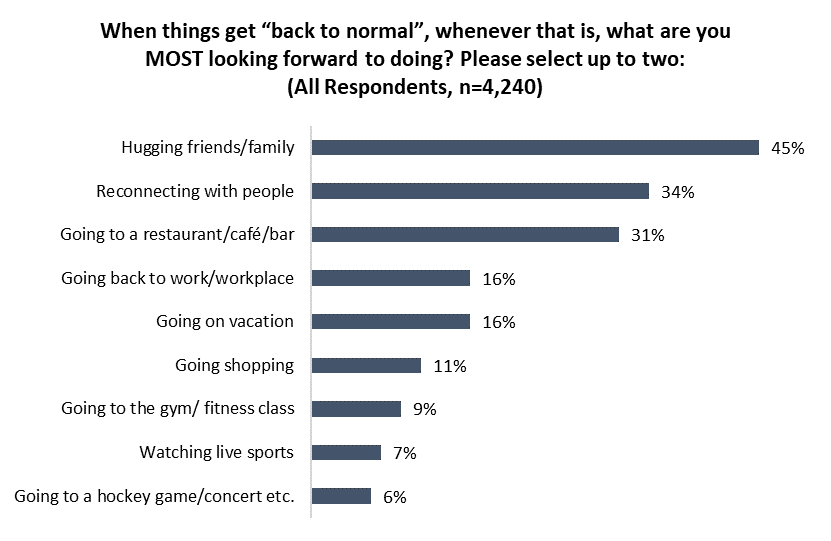 Gender played a role in the results, too, with 55 per cent of female respondents saying the hug was most important, compared to 33 per cent of men. Also, men (35 per cent) were more likely than women (27 per cent) to say they are most looking forward to a meal in a restaurant or watching live sports (11 per cent to three per cent).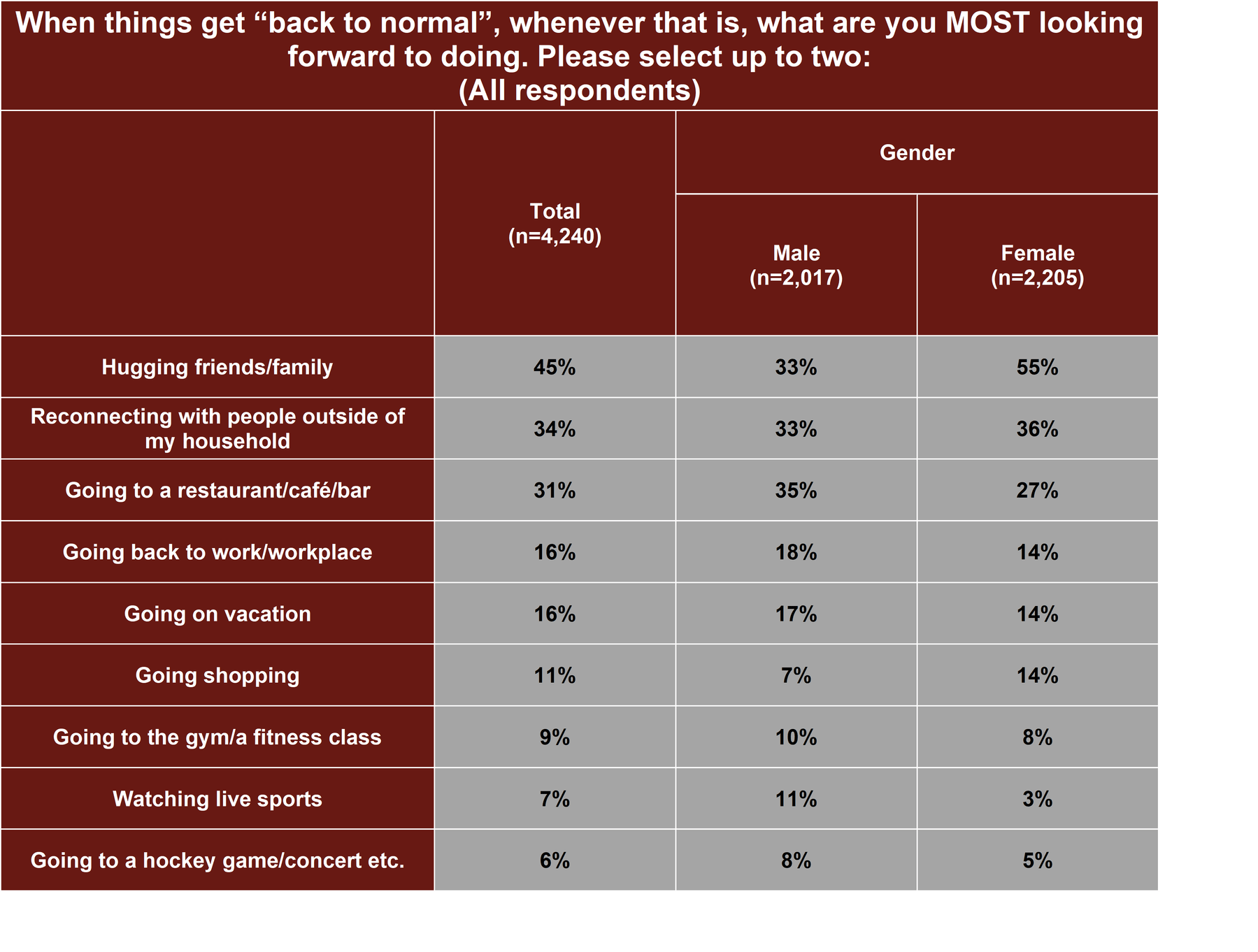 So, what exactly have we been up to over this past month? Streaming shows or movies lead all respondents at 63 per cent, followed by cleaning/organizing our personal space at 59 per cent and phone or video chats at 55 per cent.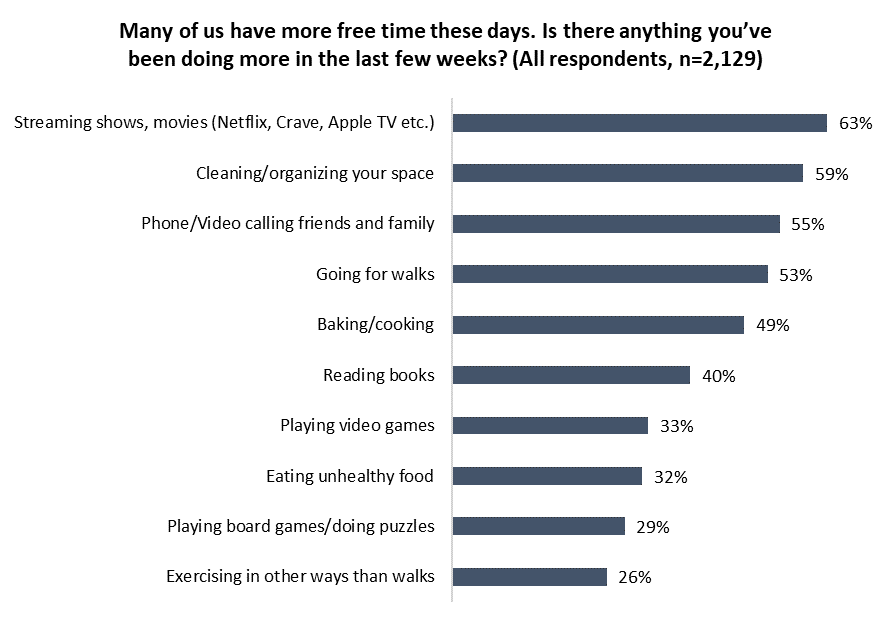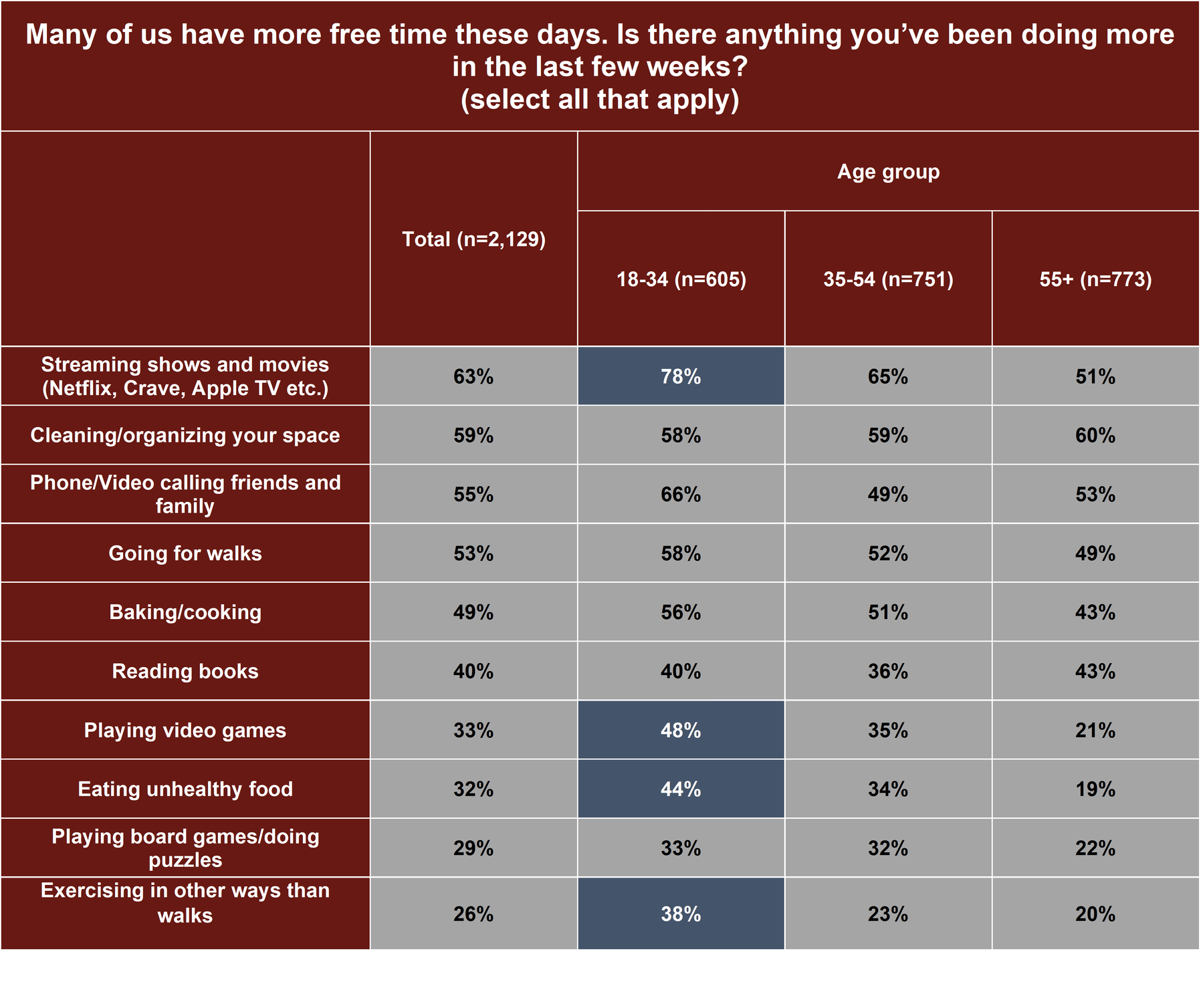 That cleaning statistic may reflect another sobering survey result: when asked how long it will take to get things back to "normal," 43 per cent of respondents anticipated longer than six months, versus 30 per cent of respondents when the same question was asked two weeks earlier.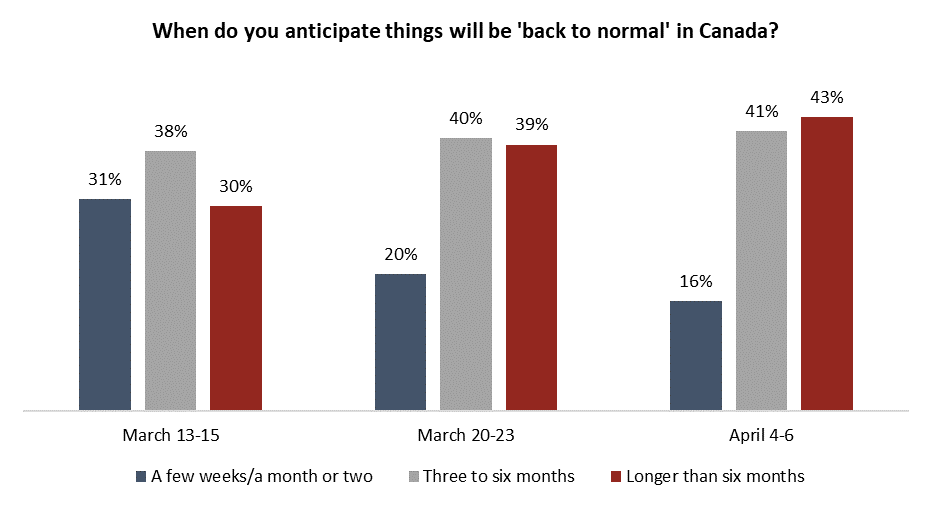 Clearly, Canadians are settling into the reality of a long physical isolation during this pandemic.
Graphics courtesy of Angus Reid Institute (ARI)