The 50th Anniversary Of Earth Day Is Unlike Any Other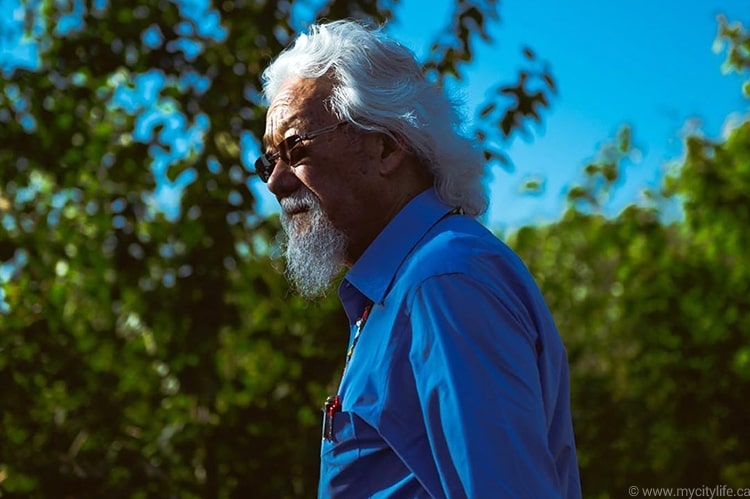 Since the first Earth Day, which was held in 1970, we have used the day to gather in groups to celebrate our planet, to better appreciate it, to replenish it by planting flowers and trees, and even cleaning up litter. Not so in 2020.
The 50th anniversary of Earth Day is unlike any other due to the COVID-19 pandemic that is keeping us all in isolation. But this notable anniversary is one that provides us with a much-needed opportunity to make our planet a better place, says noted Canadian scientist, environmentalist and activist Dr. David Suzuki.
The last six weeks of a planet-on-hold during this health crisis have resulted in staggering tribulations and shockingly real uncertainties. But it has also shown us some remarkable things and, perhaps more importantly, it has clearly demonstrated what we are possible of as stewards of this fragile blue planet. Worldwide emissions of toxic gases have dropped significantly due to the closure of manufacturing and cars staying put. Air quality has vastly improved, and for the first time in decades, the Himalayas are clearly visible from the Indian subcontinent.
These facts are a reminder of what people have been doing to our planet since that first Earth Day 50 years ago, says Suzuki in a short video released from his David Suzuki Foundation, made to mark the occasion.
"Since 1970, our population has increased by four billion people," says Suzuki. "Massive acres of trees have been clear-cut, and millions of species have been driven to extinction. Toxic pollutants have been spread through the air, water and soil, and our destructive practices have radically altered the atmosphere's chemical composition."


Suzuki continues to be a global leader in effecting significant change. He is a powerful advocate for an evolution in human behaviour, bringing forth such progression within the environmental movement with his foundation's decades of tireless efforts to protect and restore the natural world.
On this particular Earth Day, Suzuki notes that we are reminded of the power we have to spark positive change when humanity comes together to create a better future for all living things.


"Looking outside during these extraordinary times, we're struck by clear skies," says Suzuki in his usually optimistic manner. "It's quiet. As we batten down the hatches, we give Mother Nature a much-needed respite from our activity and development. It's astounding to see what people have done to meet the crisis. There is no more time to lose, and we have an unprecedented opportunity to reimagine the world we want to live in and how to work collectively to create it. We've reached the point where every day must be Earth Day."
While we may not be able to gather together in person as we have in the past on this Earth Day, perhaps planting the seeds of thought and realization will be one of the most important benefits we remember from these unprecedented and challenging times.