A Unique Hockey Experience: Supporting The Marner Assist Foundation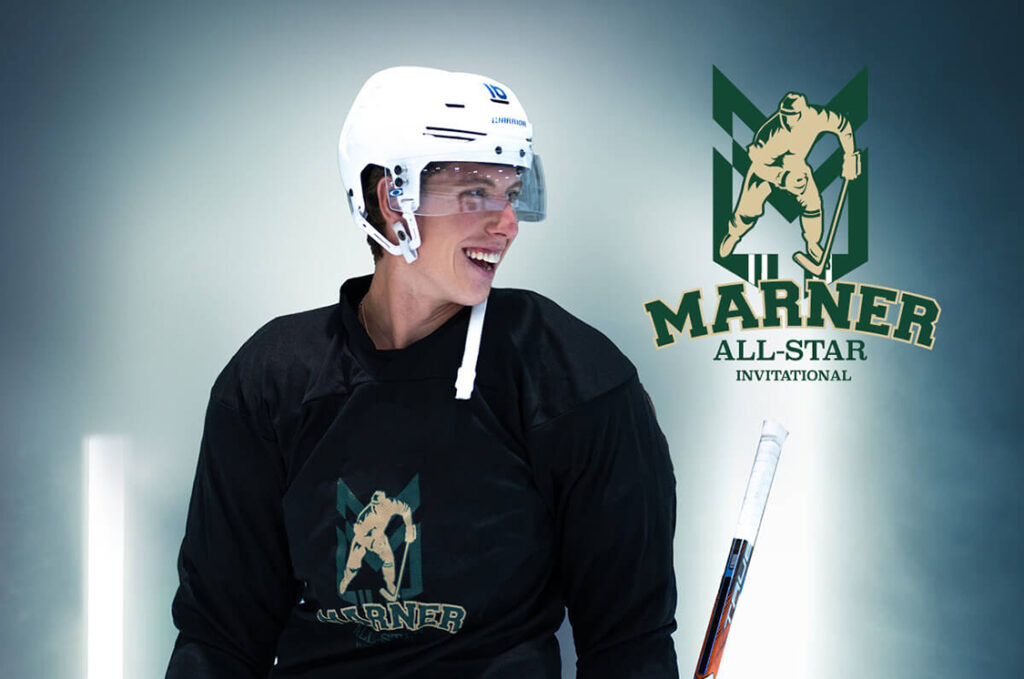 The Marner Assist Foundation, led by Mitch Marner and his team, hosted their fifth annual Marner All-Star Invitational. They continue their legacy of offering a unique hockey experience for partners and participants of all ages.
On July 13 and 14, NHL enthusiasts, corporate partners and hockey players came together to support the Marner Assist Foundation.
The Marner Assist Foundation has been helping local and grassroots community-based organizations since it began. The foundation aims to create lasting change for children and youth by focusing on social care, health, education and the environment. Their goal is to ensure that children have a sustainable future.
The Marner All-Star Invitational brought together its philanthropic community with some of the best athletes in the world.
The thrill of the event started in the First Period at the 19+ Tailgate Party (July 13). It took place at the Toronto Event Centre and featured delicious eats, cocktails, one-of-a-kind live and silent auctions, as well as the opportunity to hang with Mitch and the event's stellar lineup of participating celebrity coaches. This year's coaches included Mitch's teammates John Tavares and Morgan Rielly, plus Olympians such as Laura Stacey, Sarah Nurse and Erin Ambrose, as well as NHL alumni.
The Second Period began the next day at The Sports Village in Vaughan (July 14) with the on-ice Team Challenges. The celebrity coaches guided participants through a series of fun challenges, encouraging them as they showcased their skills and earned points based on their footwork, speed and shooting accuracy.
Then, for the Third and Final Period, the celebrity coaches showed off their skills and took to the ice!
The Marner All-Star Invitational and the foundation's additional initiatives have raised over 1.5 million dollars to date.
Some of the amazing initiatives and organizations the Marner Assist Foundation have supported include providing Second Harvest with donations that facilitated the distribution of more than 250,000 meals for people in need. A grant supporting the Child Life program at SickKids Hospital, a three-year commitment to support the First Episode Mood and Anxiety Program (FEMAP) and Lumenus Community Services, also supporting youth facing mental health challenges. The Marner Assist Foundation has also helped hundreds of children and youth in need gain access to various summer camps and after-school programs.
By registering or becoming an event partner, Marner All-Star Invitational can continue to raise significant funds for kids in need living in under-resourced communities.
www.marnerassistfoundation.com
@marnerassist
@marnerassistfoundation
#MakeAnAssist