The Caputo Group: Bringing Integrity, Respect And Experience To Real Estate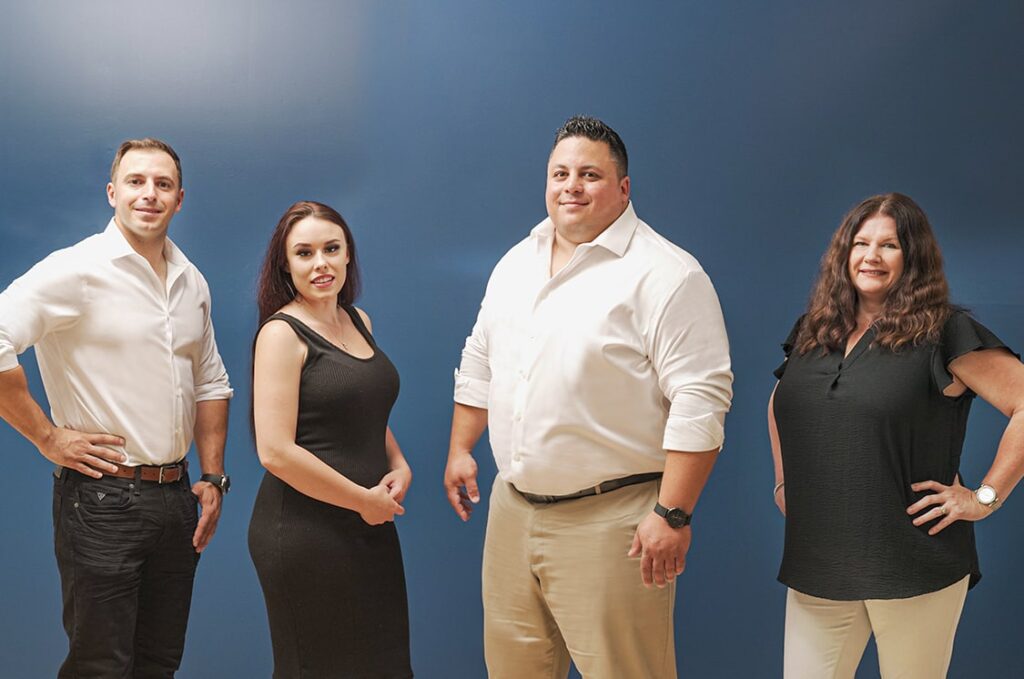 Both luxury and first-time homebuyers depend upon their knowledge in any real estate transaction.
That sometimes elusive talent of leadership is made up of many ingredients sourced from inherent qualities, such as the ability to inspire, to educate, to listen and understand, and to have the internal drive for hard work in order to not only succeed, but also thrive.
Anthony Caputo, sales representative with The Caputo Group real estate in Bolton, Ont., personifies leadership. From his dedicated service to clients looking to buy or sell homes, to his charitable involvement and community service as president of the Caledon Chamber of Commerce, and his passionate drive as a committed family man and father of four, Caputo's success is rooted in his life and work ethic.
"Integrity and respect are my most important values, and I treat people the way they want to be treated," says Caputo. "Success isn't about the money you make. I look at success at how you've helped other people or your neighbour. That's how you should measure success."
Those values and strong ethics have made Caputo one of the most successful sales representatives in real estate since 2015, serving the ontario communities of Vaughan, Bolton, Caledon, Orangeville, Nobleton, King, New Tecumseth and Kleinburg. While he enjoys his luxury home designation, he also deals with first-time homebuyers in providing honest guidance, experience and direction in entering the market.
"Some people think they know everything about real estate, but having so much access to so much information can confuse the consumer," said Caputo. "The most important part of the buying and selling process is the proper education by working with someone who lives real estate day-to-day. Visiting websites and apps doesn't make you an expert, because those can't bring the human emotion to the process."
Caputo brings that human emotion outside of his work by donating time to Big Brothers Big Sisters and the Hospital for Sick Children, as well as sitting on the board of directors of Meaghan's Music Room, a resource for those with mental and physical challenges to pursue their passion for music. This involvement reflects the values of the Caputo family, which will become more involved with The Caputo Group this year, when his younger siblings Victor and Julie join the company as Caputo expands his team.
"Both are new agents bringing a lot to the table," says Caputo. "Victor has been a firefighter and Julie a teacher, and both are bringing their life experiences of service and educating to the business, and we'll be better able to service our clients as a result."
The growth of The Caputo Group into a full-service real estate company means it has key credible partners and business relationships in all aspects of the business, including real estate investments, legal services, property management, rent-to-own options and connections to experienced mortgage brokers. The company will be moving to a new location next year and continuing to offer experienced, personalized and dedicated services to its clients to ensure complete satisfaction and the happy memories that only a home can provide.
12612 Highway 50, Bolton, Ont.
416-938-7771
thecaputogroup.ca
@thecaputogroup.realestate