Steven Carinci Is Taking A Holistic Approach To Wealth Management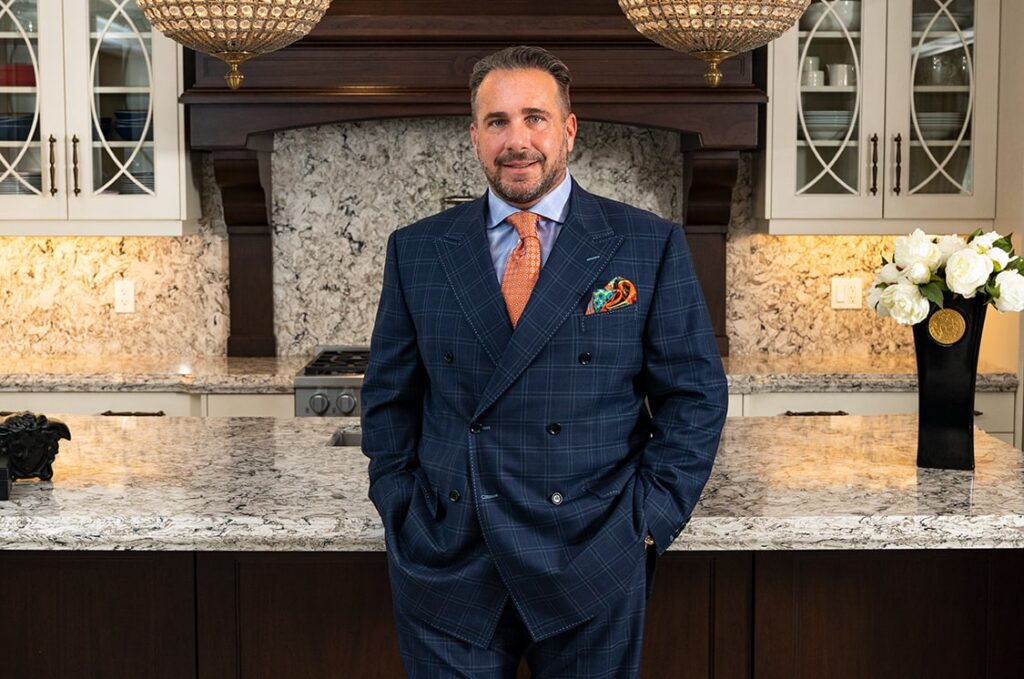 The Senior Wealth Advisor discusses his passion for stocks, positioning himself as a financial quarterback and what he's looking forward to in the future.
If there's something that sets Steven Carinci apart from other wealth managers, it's the holistic approach he takes to financial advice. With a desire to understand a client's personal and professional life so wealth creation and preservation can be as personalized as it is detailed, he's an expert committed to service.
Carinci got his start working in a small fi rm selling stocks and investments, gaining confidence through cold-calling before moving onto more personal, one-on-one engagements at seminars and booths. He learned a lot during this time, saying "telemarketing and selling stocks to strangers brought the inner-sociability out. I like to position myself as the financial quarterback of a client's overall picture."
After that, he worked for a number of top-tier fi rms, and is currently a Senior Wealth Advisor at Foster & Associates. He also developed a loyal client base that he's been dealing with one-on-one for the last 25 years.
With extensive training and personal experience, Carinci's bespoke approach is well-respected in the industry. He takes time to get to know a client's situation, from the causes they care about to what their professional portfolio looks like. He also meets with them regularly, in person, to keep on top of their changing wants and position their finances for a win.
As he says, "I want clients to get the best experience with me. That's why I emphasize the bespoke element. People will always deal with me, and it will always be hands-on."
In order to do so, Carinci is laser-focused on market trends and financial news. Stock selection is a particular forte, and he starts every day reading headlines and financial websites to get a grip on global events and what that could mean for a client's portfolio.
"I Want Clients To Get The Best Experience With Me. That's Why I Emphasize The Bespoke Element. People Will Always Deal With Me, And It Will Always Be Hands On"
"Every client has different risk parameters, objectives and tolerance, so I want to make sure I come across as a holistic wealth advisor, someone who's there to take their current portfolio and grow it even further, focusing on personalization, constant service and attention," he says.
Particularly now when the world is emerging from a pandemic, inflation is on the rise, and the markets are unpredictable, professionals like Carinci are a necessity. Not only does his expertise help clients weather tough times, but he'll constantly review and re-evaluate a strategy so it's positioned for success.
"It's about risk," Carinci explains. "How to mitigate risk, have proper expectations and objectives and a path. Having a plan, and someone like me to devise the plan and constantly fine-tune it, is key."
Carinci doesn't just look at investment management, either. He works with clients to help them maximize their retirement savings and works with families to provide legacy planning and financial security for future generations.
When he's not working, Carinci's an avid sportsman, taking time to go to the gym and play golf and tennis. He also loves travelling, visiting Dallas three years ago to see his favourite NFL team, the Dallas Cowboys, play a live game.
For the future, the only direction Carinci wants to head is up. Alongside helping every client's portfolio reach its full potential, he has ambitions to grow a social media presence so he can start educating others on wealth management.
"You don't put a dollar figure on success," he says. "Success is leading a balanced life and doing your best at everything you do, setting goals and sticking to those goals. When it comes down to it, the true meaning of success is consistency."
25 King Street West, Suite 2100, Commerce Court
P.O. Box 228 Toronto, Ont.
For a complimentary consultation, kindly contact Carinci and his team
www.stevencarinci.ca
@steven__carinci
Direct Line: 647.479.8832