Nadia Nascimben: Careopoly Immigration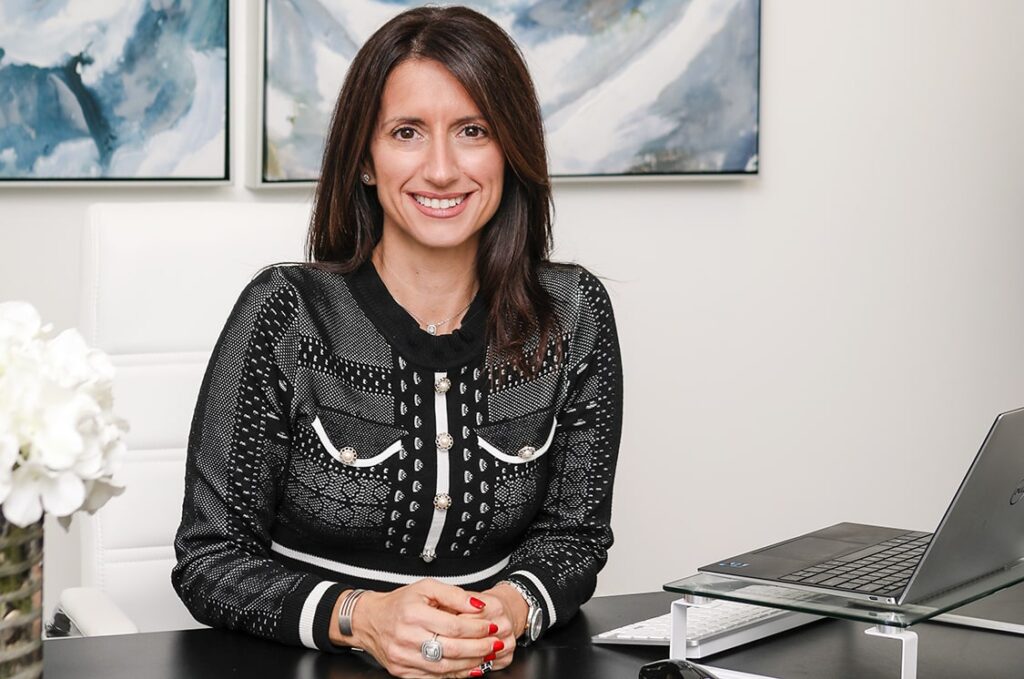 "Communication is key," says Nadia Nascimben, RCIC, who is fluent in English, Italian, Spanish and French.
Q: Can you tell us about your journey to become a Registered Canadian Immigration Consultant and the business owner of an extremely successful firm?
A: Since 2007, I have always, one way or another, been involved in immigration and politics; since my university days, they have always been my passion. However, it wasn't until I was the Executive Director of my local Member of Parliament's office that I truly got to work on hundreds of immigration cases and navigate various IRCC and ESDC streams. The countless cases and multiple needs of people introduced me to many diverse situations. My compassion and dedication to the immigration profession made me stand out from others, and my proven results garnered the respect of my colleagues. It was evident that local businesses and individuals alike were confident in my abilities to represent them in all facets of their applications.
Q: What services do you offer your clients?
A: We offer a wide range of services to our clients before, during and after the application process. Our service menu includes LMIAs, Work Permits, Study Permits, Permanent Residency, Extensions, OINP, Tourist Visas, Refugees, Sponsorships, and Citizenship, to name a few. However, we also help clients with other services like technical evaluation of profiles, interviews, post-landing and settlement services, and English classes.
Q: What do you love about running your own practice and being your own boss? And what are some of the benefits that come with being a business owner?
A: I love being an RCIC, representing clients and getting to work with various multicultural and diverse ethnic backgrounds. I enjoy being able to form new relationships with clients and other professionals and mentoring other RCICs. But I must say that my favourite part is waking up every morning knowing my team and I are making a difference in people's lives.
"We continue to use Careopoly because they have the most vital and strategic ability to help navigate applications. In the past we have used other immigration firms, but now we only use Nadia and her team because they have elevated the bar in servicing our industry and are experts in what they do."

Tobias Lee, Director of RAFAT
Q: What drives your passion to practise immigration law?
A: I thrive on the ability to face diversity. Given the challenges companies and individuals face when completing applications independently, one could become easily discouraged. But Careopoly helps to make every application effortless while keeping clients informed with up-to-date Canadian immigration laws. Our clients range from corporate entities to independent applicants. Everyone needs something different, and we find solutions to help move companies forward and prepare applications that will help change people's lives.
"A seamless application process is what clients are looking for, and this is what you will get from Careopoly. It's not uncommon for Nadia to call her clients at midnight to ensure they received her email."
Q: We can understand why individuals come to your firm. But why do corporate companies use you?
A: Corporate clients come to us for help with the Labour Market Impact Assessment (LMIA), an LMIA is an application that some employers may need to obtain to hire a foreign worker. The LMIA is an Employment and Social Development Canada/Service Canada assessment application that determines if hiring a foreign worker will benefit the Canadian economy and ensure Canadian workers are not displaced. Although most employers require a positive LMIA before employing foreign nationals, specific sectors do not require an LMIA. An LMIA does not authorize a foreign national to work; it allows them to apply for a work permit with IRCC and evaluate their abilities for the job. IRCC will assess the applicant's application, and should a favourable decision be rendered, they can start working for the Canadian employer. The best thing for employers to do is to contact us for a consultation so that we can assess their needs.
Q: Okay, here is the question that you are probably asked daily. What are your professional fees for the services you provide?
A: We try to work within our client's budget. Fees are discussed prior to signing the service agreement and are dependent upon the scope of work involved. Each client case is different, they all have diverse needs, and no two cases are ever the same.
Q: Any last words for our readers?
A: Once you meet and work with us, you will understand our passion for people and why we have garnered the respect of our clients and have repeat clientele. Our dynamic team of highly experienced professionals work diligently to meet objectives and uphold our reputation and standing within our sector. What may seem impossible today is possible; you need the right immigration advice and guidance. We ensure this is what each client receives. Our partnership never ends; no matter what, we are always here to help!
445 Edgeley Blvd., Unit 10, Concord, Ont.
416-704-1511
www.careopolyimmigration.ca