Mindy Applebaum: More than a moving company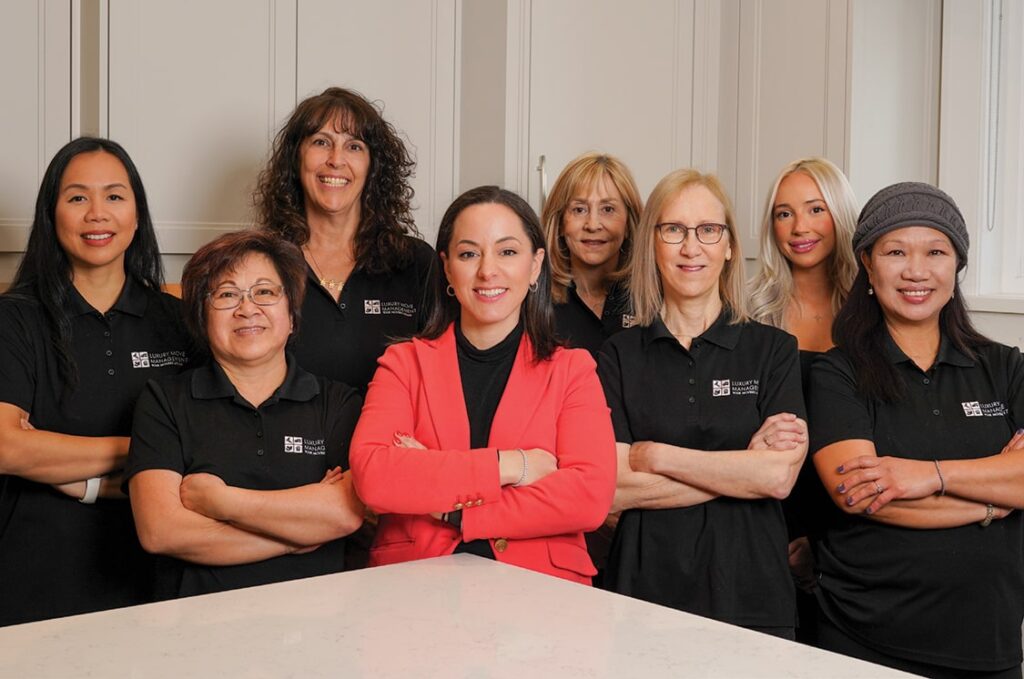 Mindy Applebaum, founder and CEO of Luxury Move Management, discusses what ignited the spark to start a luxury moving company and how she and her team have mastered the art of moving.
For most people, moving is an experience filled with stress, anxiety and uncertainty. Mindy Applebaum is on a mission to change that. After working a job where she felt unsatisfied in her role, she decided to go back to university to complete a business degree. Applebaum worked until the birth of birth of the second of her three children.
It was during this time that she started to think about what her next professional chapter would look like. "I was watching a lot of HGTV and home renovation shows, and wondered how those homeowners dealt with all the packing and moving," Applebaum shares. "It's like a spark went off that I could provide a service for busy and stressed clients who need some help preparing for their move."
She nurtured that spark, turning her idea into a business that's now helped thousands of people over seven years. "Think of all the circumstances you could find yourself in where you have to move. You could be getting married, downsizing, upsizing, or in less fortunate circumstances such as getting divorced or clearing a loved one's estate."
With a willingness to work around a client's needs, Applebaum and her team spend their days on a range of projects with a range of people. One project might be with real estate agents or stagers looking to get a property ready to go on the market. Another might be packing clients for their move or helping them find order in their existing home.
Applebaum also understands that, with each move being unique, a customizable approach is required. "From the first time we speak to a client, we begin cultivating a personalized relationship and a strategy related to their specific needs. No two moves are the same, and my approach is completely different from moving companies who do an estimate with standardized checklists and tick boxes to populate their estimate. There are so many circumstances to take into consideration."
Luxury Move Management is run by women, with most of its employees also being women. Applebaum prides herself on hiring individuals who care deeply about the well-being of their clients and ensure that they are completely satisfied with the move.
"A common theme through my previous professional life was that I didn't always have open communication with my boss," Applebaum says. "So, I've made sure to have open feedback loops with my staff, where I welcome their constructive feedback on how the company operates, and I give them feedback in return. This communication fosters loyalty."
For those about to embark on a move of their own, Applebaum advises potential clients to pick up the phone. "Most of my clients haven't moved in 40 years, which means the industry has evolved and changed so much they don't know the first thing about it," she notes, encouraging people to make an appointment with a move manager like her to discuss what they can expect, what the move will look like and all associated costs.
"Every day, my work aids in relieving stress in people's lives," Applebaum says. "They're drowning in fear and anticipation of an upcoming move, and I have the pleasure of coming into their lives, waving a wand and taking care of everything. It lights me up inside. I get an electrical charge knowing every job I work on greatly improves the lives of clients."
416-937-0499
www.luxurymovemanagement.com
@luxurymovemanagement