B.J.S. Meats: Keeping It In The Family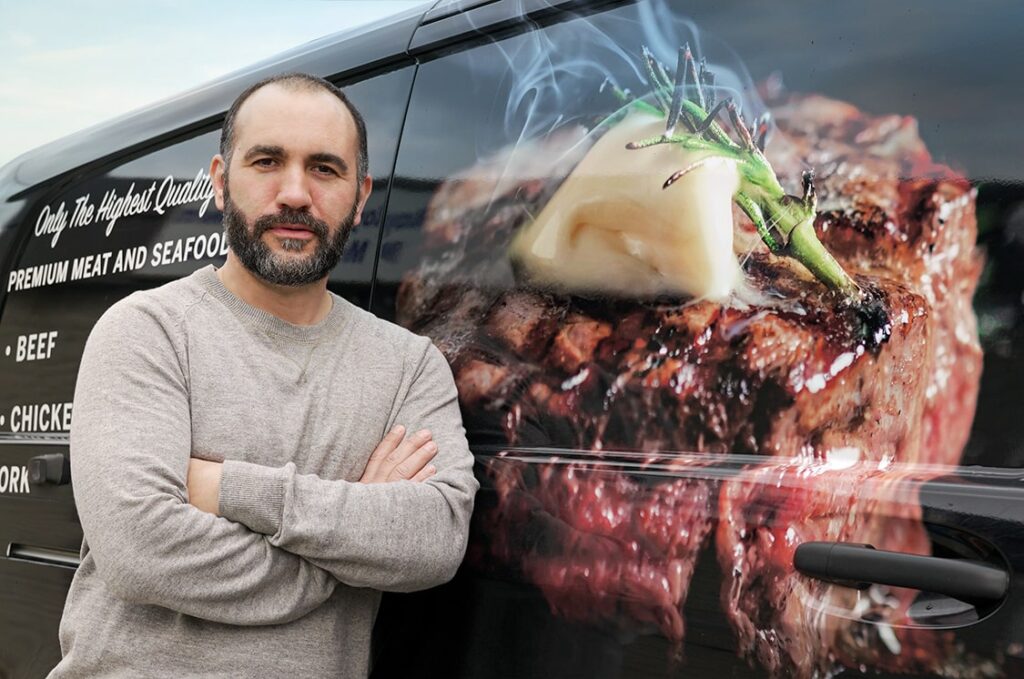 B.J.S. Meats is more than a butcher. It's a business founded on family values, attention to detail and exceptional product.
For years, B.J.S. Meats provided high-quality cuts to top-tier restaurants, banquet halls, hotels and golf courses. With the pandemic, that all changed. But rather than let the closing of their clients' businesses overwhelm them, B.J.S. Meats innovated and started offering home delivery.
"We started cutting high-quality steaks, chicken, lamb, pork and individually vacuum-packed everything, so it's easy and convenient to use at home," says Stefano Parisi, owner of B.J.S. Meats. "We put out restaurant-quality products, but delivered them to homes."
The response? Overwhelming. "We get endless emails of compliments and positive feedback," he continues. "The true test for me is word of mouth, and we've had droves of families get in touch. One family member gives us a chance, and within a couple of weeks we had cousins, uncles, grandparents contacting us."
As a business, B.J.S. Meats isn't just steeped in pride, but also family history. Founded by his father after he immigrated to Canada in 1984, B.J.S. represents the names of Stefano's father and brothers. It's a history so important that, when Stefano took sole ownership of the company in 2014, he kept the name but redesigned the logo to feature his father's face.
That attention to detail underpins everything B.J.S. Meats stands for, from the meat quality to the employees to the packaging and customer service. Even now, as well as using local meat and being Foodland Ontario-certified, Stefano is constantly looking at how he can improve the business and become more sustainable.
It's not just the home-delivery aspect that's new, either. Inspired by a running family joke with his father that one day they'll have their own burger line, the pandemic saw B.J.S. Meats launch the Bengus Burger, a play on the words Ben, his father's name, and Angus beef. A mixture of chuck and brisket, the burgers contain no preservatives, are gluten-free and have, alongside their handmade sausages, become bestsellers.
"At the end of the day, it's all in that logo," Stefano continues. "It's my father's face there and the names of my siblings who were involved. Canada's given us an opportunity to build this business, and I want to be able to share what I put on my table with every one of my customers."
133 Milvan Dr., North York, Ont. | 416-763-4703
sales@bjsmeats.com
Check us out on Instagram @b.j.s_meats